See Our World-Class Pre-Built Operating Theatre Suites Mid-Build
Two theatre suites available now for Hire or Outright Purchase
In the last six months ModuleCo has made a major investment in its ambition to support the UK's future healthcare requirements by pre-building operating theatres specifically for the NHS. Most have already been sold but we have two operating theatres remaining ready to deliver to your hospital before 31st March 2022.
These immediately available facilities include an Operating Room (provided with or without UCV canopy), Anaesthetic, Lay-up Prep, Dirty Utility, and a rooftop Plant Room containing an air handling unit, built to the latest HTM03-01 standards, which serves the whole facility.
HBN and HTM compliant, they are available for hire or purchase direct or via several OJEU compliant frameworks to enable fast-track procurement.
Our pre-built operating theatres are designed specifically for the NHS, with the patient and clinical staff experience as the top priority, and offer a no-compromise, compliant, healthcare environment for your patients and staff.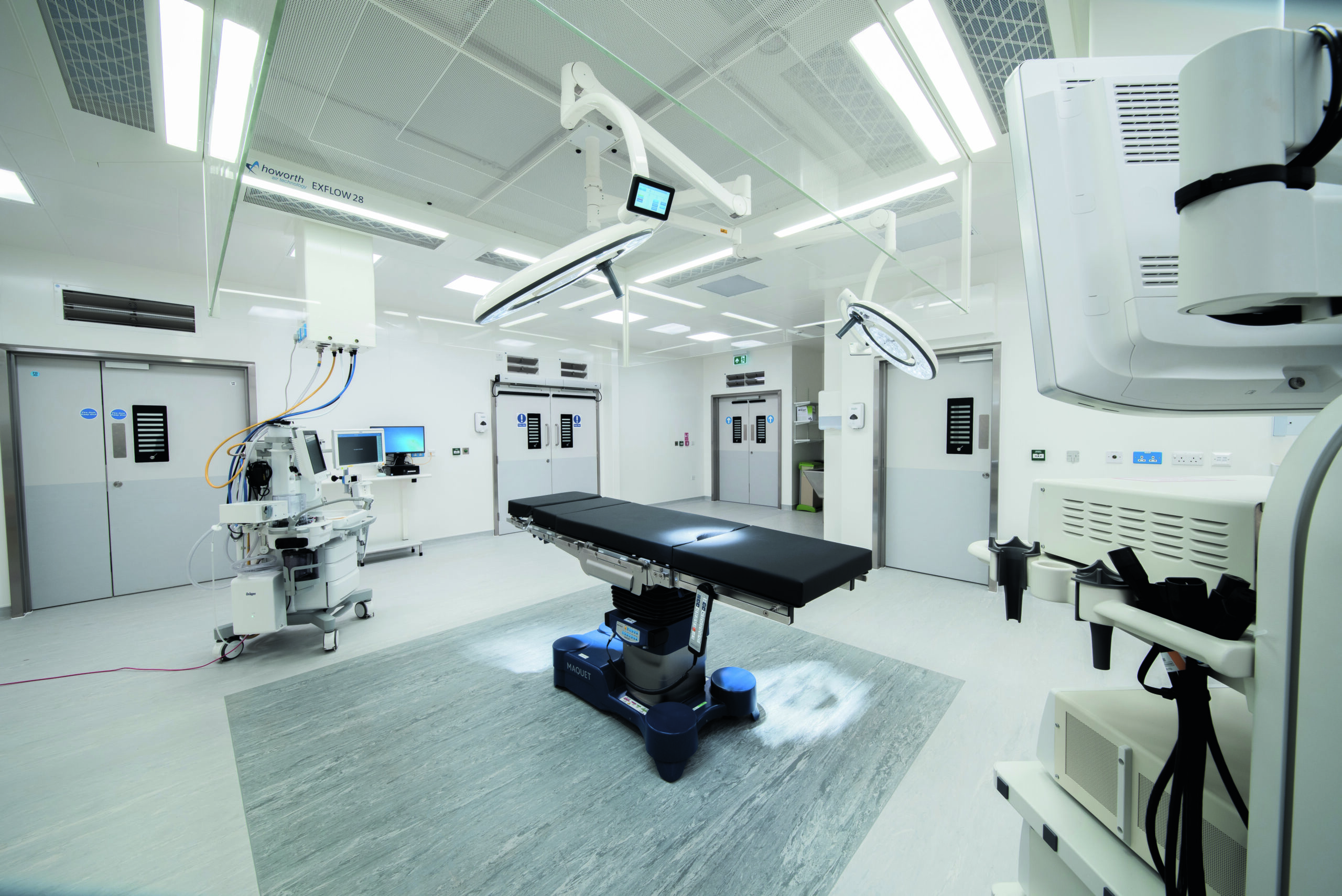 Theatres are ready to be installed and can be made patient ready in as little as 35 days
We understand that the well-being of patients is at the centre of every healthcare professional's endeavours and here at ModuleCo, we share the same values.
Having delivered over 120 theatres in the UK, our team has learned precisely what clinical teams want and expect from a quality facility. The theatres available are our latest, NHS compliant design with a 60-year design life.
Our mission is to support NHS Trusts by providing state-of-the-art facilities, designed to provide the best patient experience, promoting a faster successful recovery, within an optimal working environment.
ModuleCo's philosophy of 'quality without compromise' is founded on years of listening to what matters most to our clients and then striving to design, manufacture and deliver a 'best-in-class' facility that we and our clients can be proud of.
Submit a

n Enquiry
Theatres During Construction At Our Factory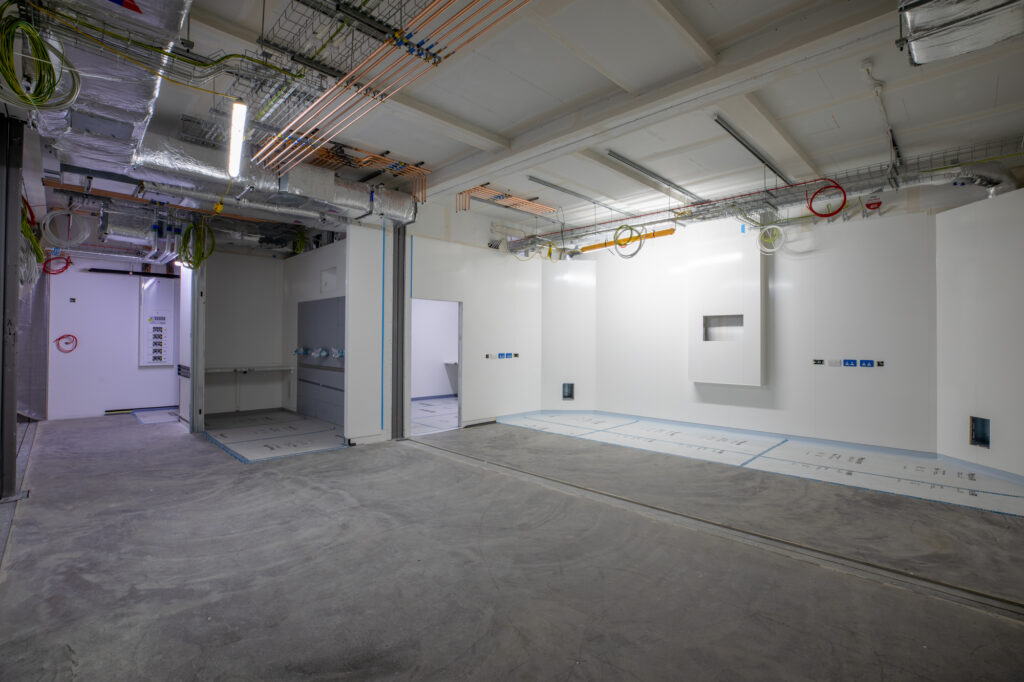 Our Healthcare Facilities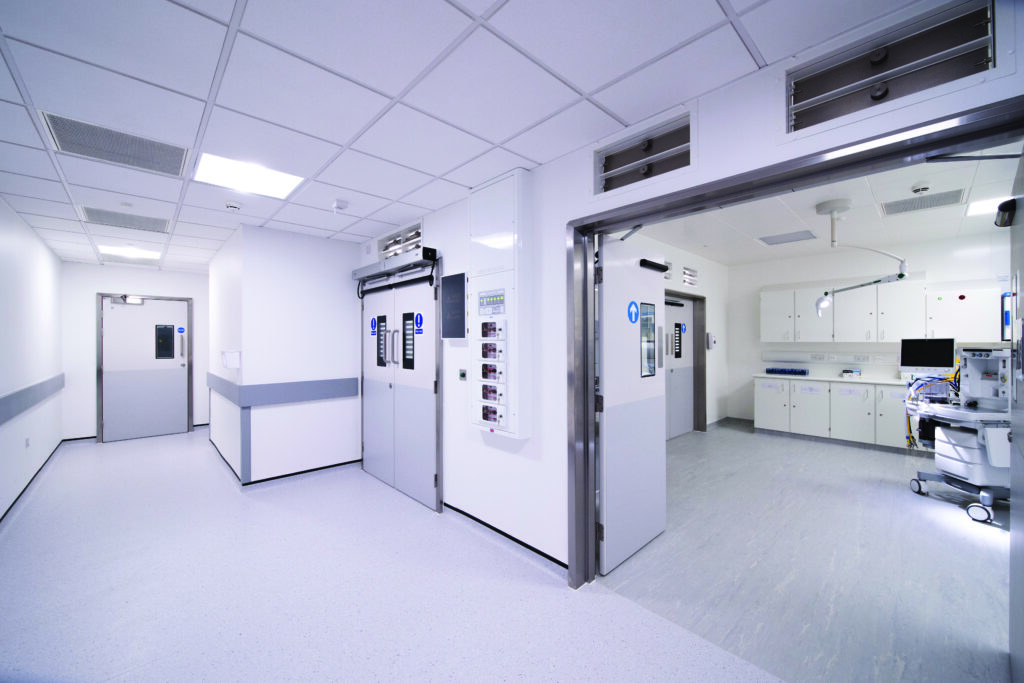 ModuleCo create modular healthcare facilities of the highest quality, that prioritise patient and care delivery, all deployed in a manner that minimises disruption to your hospital. Our facilities empower your clinical teams to deliver the best patient experience by providing environments that you can be proud of.
Design and Construction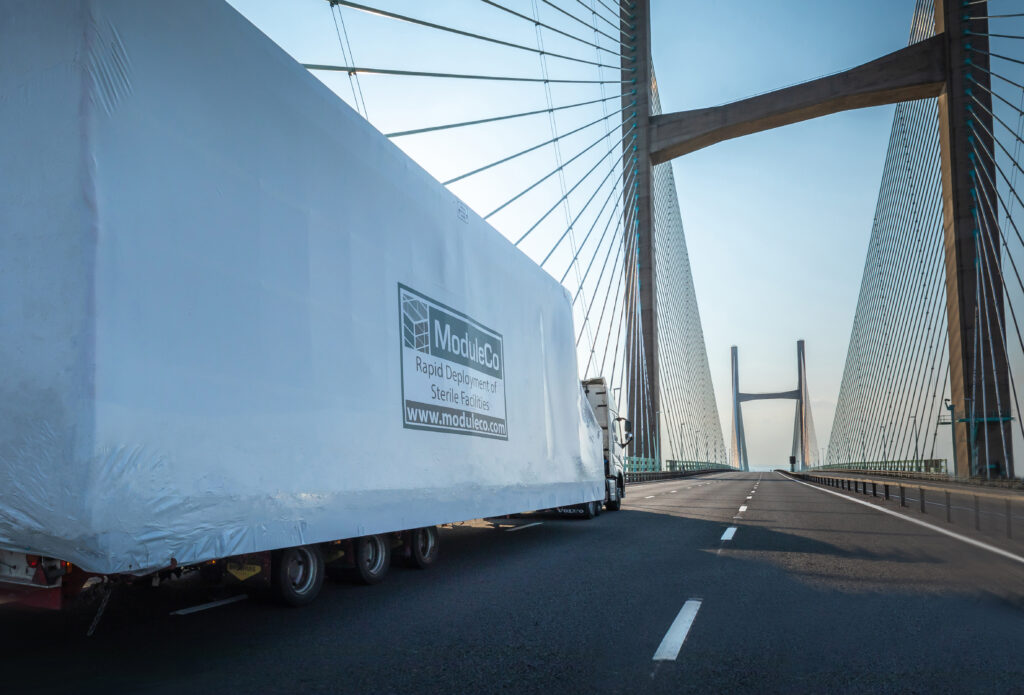 As the leading provider of high-quality, fast-track, modular healthcare facilities we are fully capable of meeting any brief. As a specialist construction company, we offer permanent modular solutions built to the same, if not higher, specifications as conventionally built facilities with absolutely no compromises on quality or compliance.