Health and Safety Commitment
As one of ModuleCo's six core values, the importance of Health and Safety is at the centre of our business.
We set the highest Health and Safety standards and insist that none of our employees and contractors "walk on by" when something isn't right.
To reinforce our "Safety First" culture, we constantly monitor the activities performed by our teams, ensuring that all employees and contractors have the necessary Health and Safety training and qualifications.
We further support our teams with external, independent Health and Safety consultants who audit our assembly facilities and live sites, as well as advising on separate initiatives.
All of our employees are provided with specific training and understand from their first day the importance attributed to safety.
At a project level, our Health and Safety best practices start in the planning phase where our team strategically map out what is required to safely deliver the facilities to the site.
A framework of RAMS are produced for each project to ensure that health and safety standards are met by all parties.
We hold OHSAS 18001 Health & Safety Standard and ISO45001 Occupational Health and Safety Management Certification.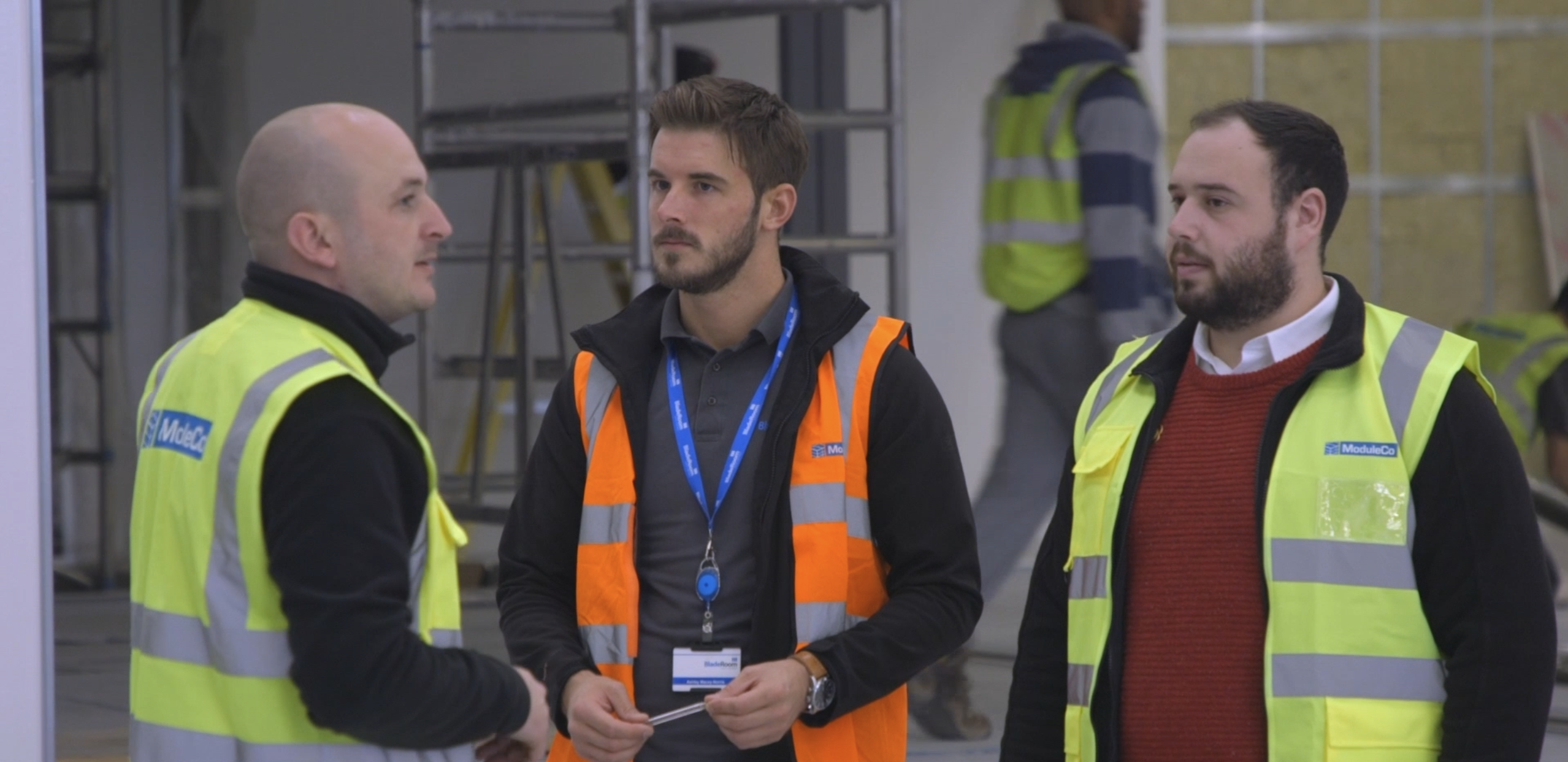 RoSPA Silver Award 2021
ModuleCo belongs to the BladeRoom Group which has achieved the RoSPA Silver Award for occupational health and safety.
The award demonstrates our commitment to continuously improving our approach to health and safety.
Achieving the Silver Award level its indicative of minimising accident rates, a satisfactory occupational health and safety management systems and culture, improving compliance, few significant enforcement issues and no fatal / major injuries due to employer negligence.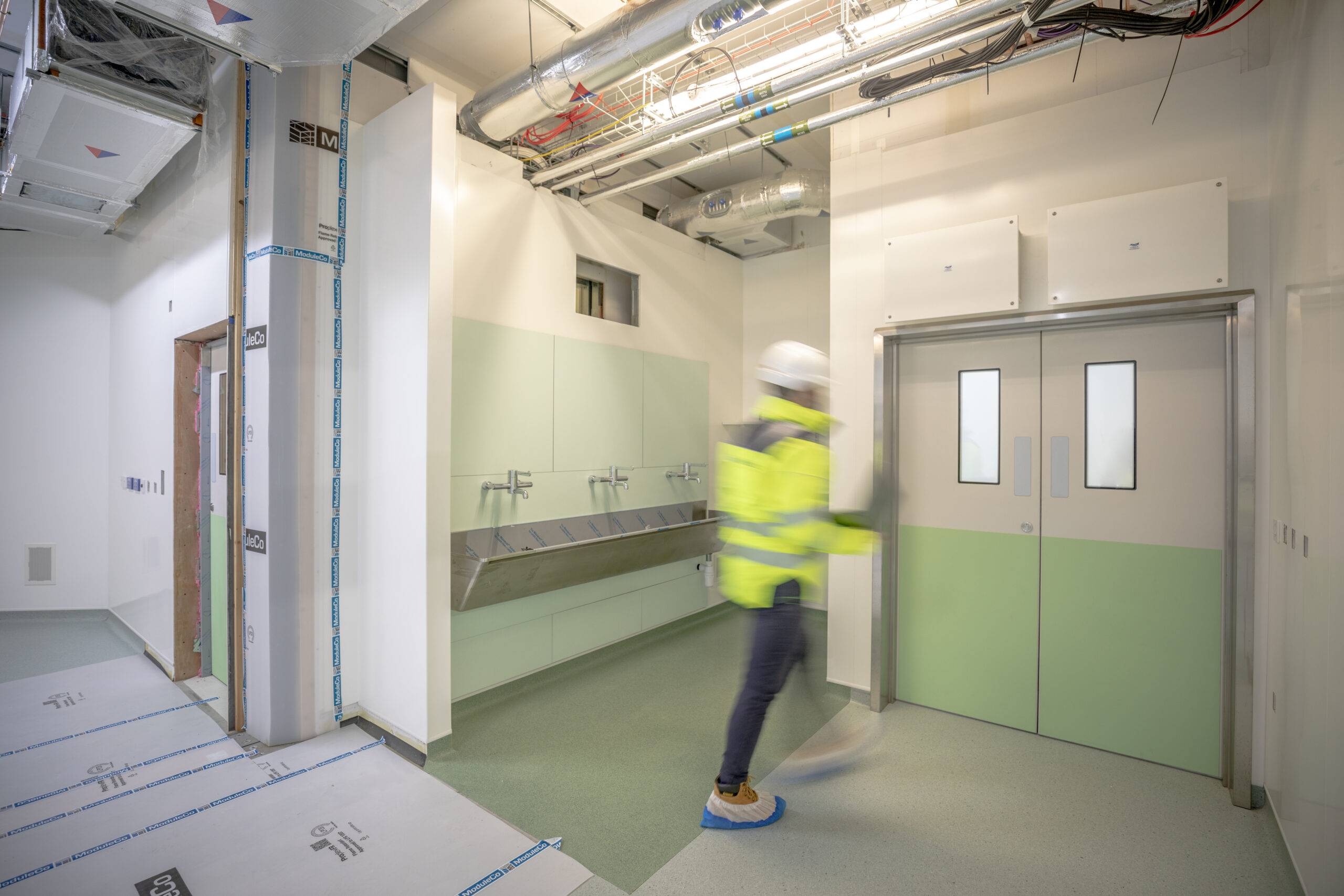 Mitigating On-Site Health and Safety Risk
Our 'Factory-first' approach to project delivery significantly reduces the Health and Safety challenges that come with site-based construction work.
90% of works are completed off-site in our tightly controlled manufacturing environment, moving a significant number of Health and Safety considerations away from site and into a carefully controlled working environment that is clean, dry and well-lit for the entire assembly process.
More works are able to take place at ground level, reducing risks around working at height, and we have introduced initiatives such as 'battery tools only' to reduce electrical hazards and trailing cables.
Painted walkways reduce the risk of slips and trips, forklifts have audible and visible alarms when in operation, raised platforms are used instead of ladders to reduce the risk of falls, and all high risk works are carefully controlled using Permit to Work systems.
Once we are on site, we will carry out regular external as well as internal Health and Safety audits, which are shared with both Principal Contractor and our client.
We hold weekly meetings with subcontractors to discuss Health and Safety matters and our internal Health and Safety Action Group meets every month to communicate performance at Board Level.
Across all sites we operate a system of 'Near Miss Reports', as well as yellow and red cards for non-conformances, alongside a system of 'Safety Observation Reports' where employees are encouraged to report on both positive and negative instances of H&S in action; individuals are rewarded for their proactivity in safety and every week we provide a 'Value Recognition' award in respect of outstanding practices.
We have invested in Process Improvement (PI) system where our employees can electronically log any health, safety and environmental PI items, which are reviewed and produce actions to ensure we operate our business in the safest way possible.