Modular Design Team
We have an experienced, architect-led design team that provides a complete design service in partnership with your project team.
From early concept sketches, detailed technical drawings and structural models, through to accurate 'as-built information', we support each design phase to achieve your requirements and meet statutory planning and building compliance.
Our extensive experience in healthcare design is derived from collaborating with clinical teams to to develop facilities to satisfy wide-ranging client briefs and specifications. Our team even helped write the Healthcare Building Note recommendations on in-patient ward accommodation.
We engage with all types of disciplines, both technical and clinical, ensuring that the information we present, and the technology used can be clearly understood by all client teams.
Even where the brief provides only limited guidance, we are able to propose creative and practical solutions based on decades of in-house knowledge of healthcare facilities, technical guidance and room specifications.
Whatever challenge you currently face; we encourage you to bring it to our design team – we are yet to encounter a brief or a location where we have not been able to provide an attractive solution.
Complete Healthcare Design
We have an in-house, architect-led, modular design team which has over 20 years of experience in modular building techniques and over 15 years of experience in specialist healthcare design.
The Design Process
Our concept layouts help our clients visualise their facility, validating their requirements and often helping optimise the use of space.
These drawings are can be used for the planning application stage of your project, should assistance with planning be required.
From here our facilities are drawn up in 3D REVIT, adding detail to the structure and wall fabric, ensuring wall thickness and room sizes are accurate, alongside specific equipment, fixtures, fittings, and basic mechanical and electrical elements all there for you to explore.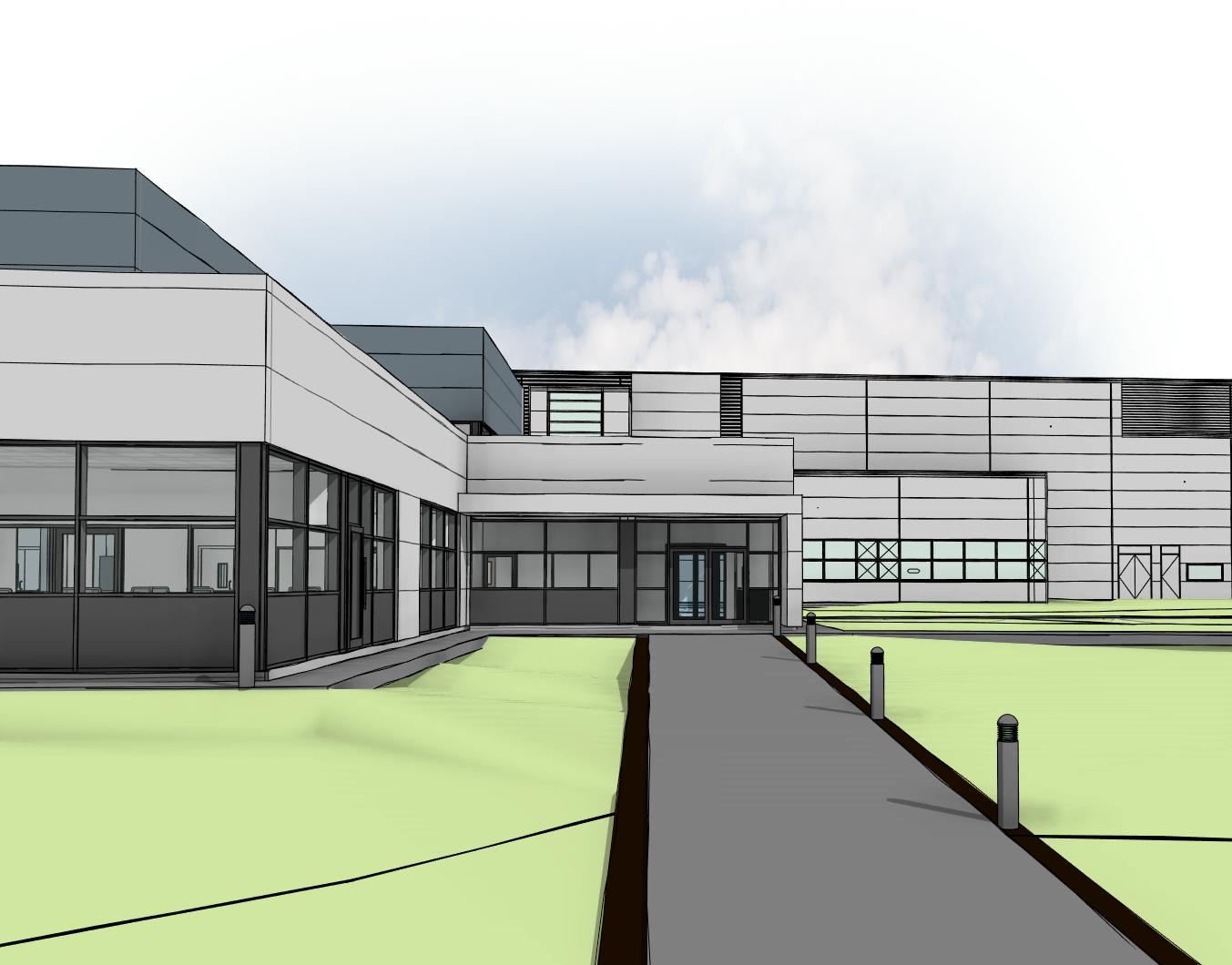 For design review, we produce 2D and 3D layouts of each room, providing a visual data sheet (C-sheet) from which you can plan the space, consider the location of Group 3 equipment and how clinical teams will deliver their care.
Live renders of the internal spaces can be used as a virtual tour, helping visualise internal finishes and colour schemes, showing in real time the impact of any design changes you suggest.
REVIT models are further developed to include the detailed mechanical and electrical design, creating a fully co-ordinated design to generate the fabrication and assembly drawing pack.
By working closely with engineering design consultants over many years, we have developed an understanding and way of working that ensures that we can maximise the off-site fit out of services, further reducing time spent on site because we know that minimising disruption is vital.
Usability and Functionality
Our 'Factory-first' approach to manufacturing high quality healthcare facilities is distinctly different to a more 'construction' led solution.
The robust hot rolled steel frames that make up our modules mean facilities boast a sixty-year structural design life. They are constructed in accordance with the European Structural Standards (Eurocodes).
Such substantial frames allow for multi-storey deployments as standard, meaning we avoid then need for additional design time for larger estate construction or additional posts to provide structural support.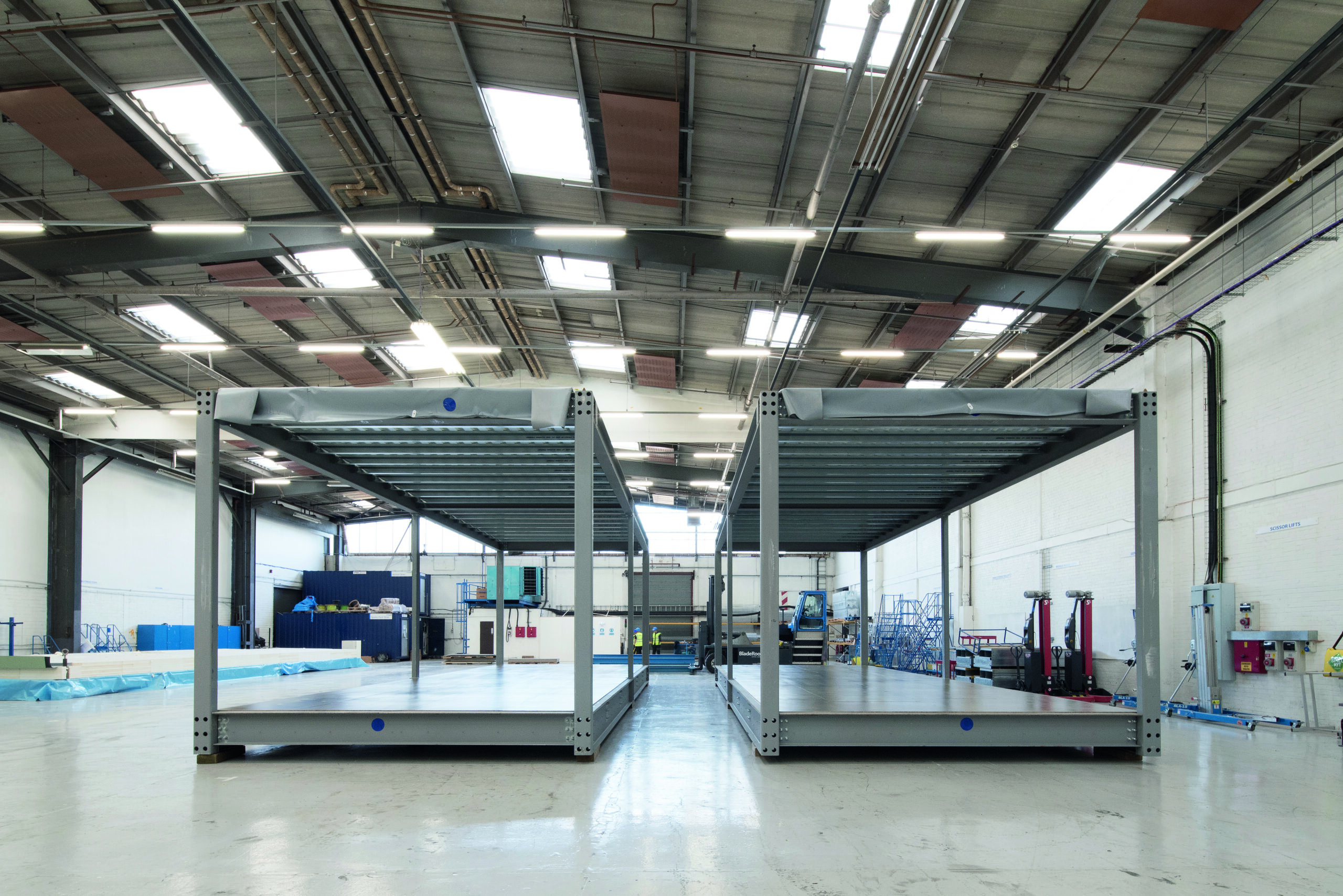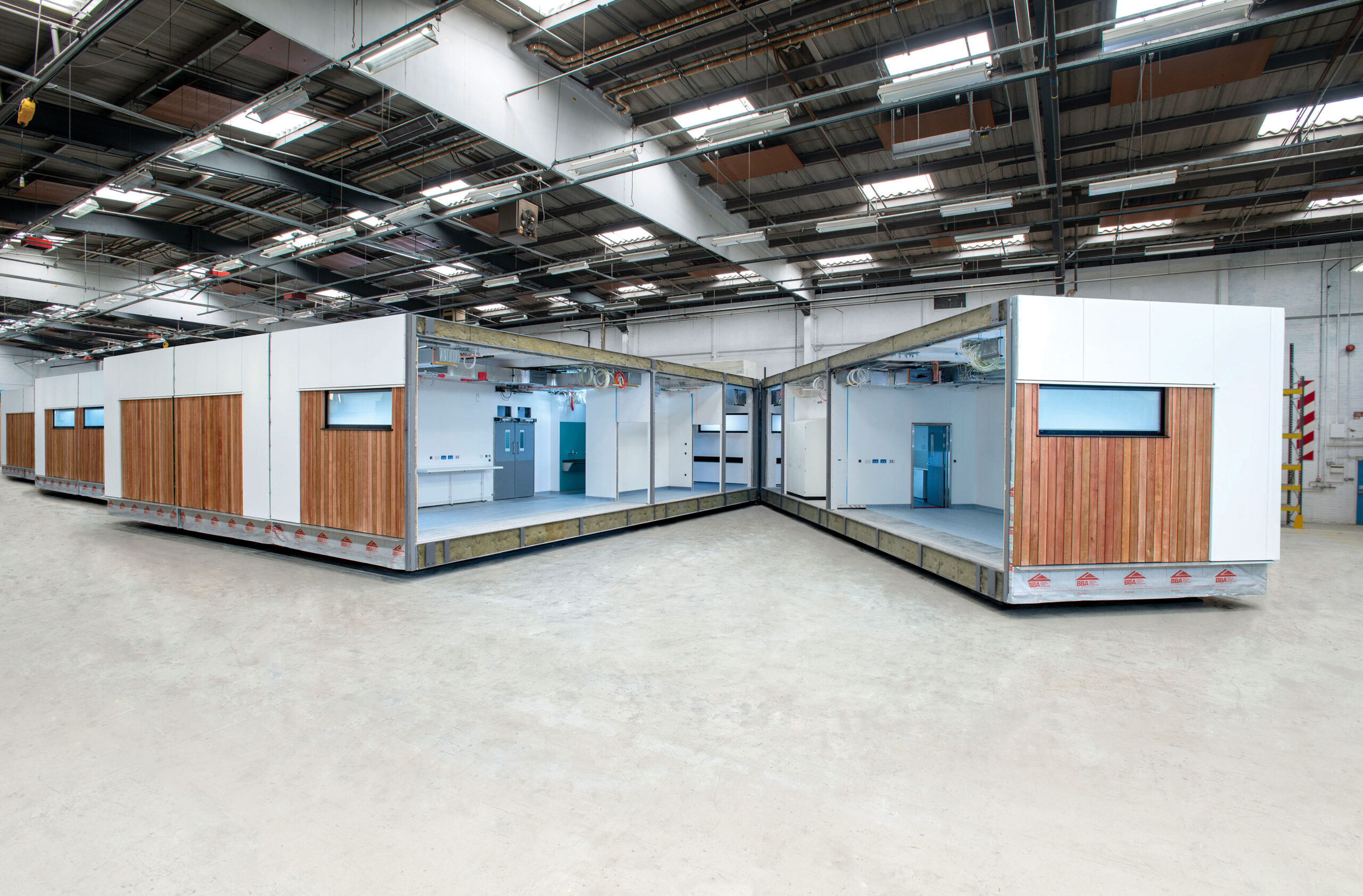 Hospitals can be a daunting place for adults, so for children it is even more critical that the environment keeps unfamiliar disturbances to a bare minimum to promote mental well-being as well as physical health.
The structural robustness of our modules diminishes vibrations caused by pedestrian traffic, movement of large equipment and other forces to the building from outside (e.g. wind), ensuring patients experience minimal vibration levels, consistent with a traditionally massed structure.
The makeup of internal and external walls are specifically designed to keep noise transfer from corridors and other rooms to a minimum, further reducing disturbance during patient recovery.
The makeup of our module floors, walls and ceilings reduces air permeability well beyond the requirements of building control, increasing the sustainability of our facilities in reducing year-round heating and cooling requirement and operating cost.
Whatever challenge you face we are here to help. Our design team will strive to find a solution for any site which will be a valuable asset to the Hospital's estate and will provide a modern and efficient working environment for staff.
Live Facility Examples
As part of our response to the COVID-19 pandemic we have implemented new technologies that allow our clients to fully engage with the design process on a remote basis.
3D image capturing equipment is used in our finished facilities to provide a floor to ceiling explorative tool, allowing appreciation of the detail and quality of our installed facilities. The opportunity to step inside is only a click away.
We have also launched a dedicated client showroom at our factory to provide a safe and socially distanced environment for clients to experience the quality of our manufacturing and our products, and demonstrate the benefits of manufacturing 90% of your facility off-site.