Industry-Defining Project Delivery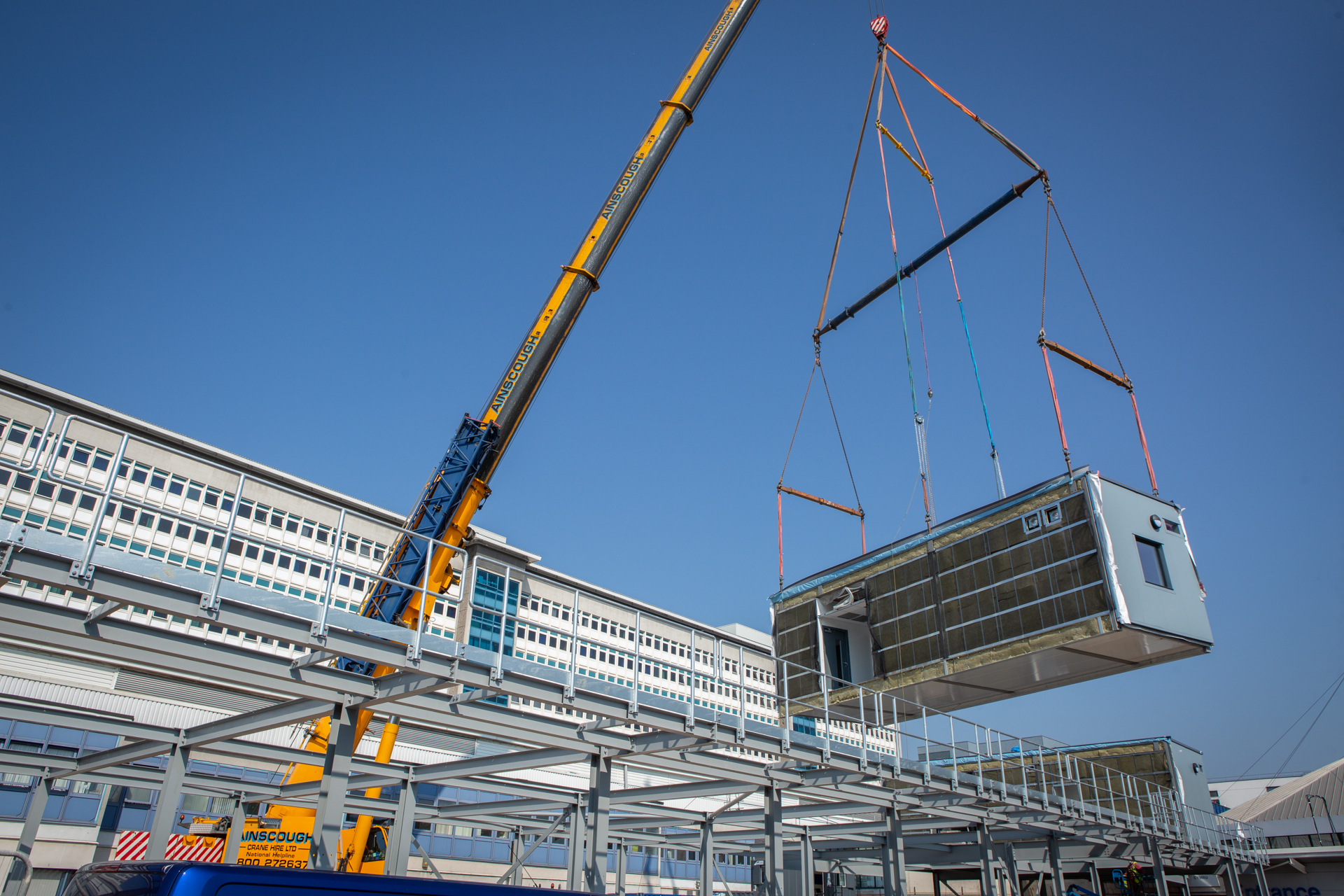 On Time Every Time
We have never handed-over a facility late.
Our team has spent almost three decades delivering mission-critical healthcare facilities in rapid timescales to meet challenging client requirements and deadlines; repeatedly delivering on time and on budget.
We employ a product-based approach for deploying our healthcare facilities which we refer to as 'Factory-first'.
By focusing on the factory elements of the scheme we promote a culture much more aligned with a product manufacturing firm than a traditional contactor.
To give us maximum control of the manufacturing phase of our products we operate our own 110,000ft2 assembly facility in Mitcheldean.
We work closely with a panel of approved subcontractors and supply chain partners which provides assurance in both the experience of the fit-out teams as well as the quality of their materials and components.
We implement the following mechanisms as standard on every one of our off-site projects:
Early Assignment of Dedicated Project Team
Our in-house project management team has over 20 years' experience delivering mission critical facilities to live hospital sites. Every new project is assigned its own dedicated team that is responsible for managing risk and maintaining focus from order to handover.
Early Identification of Project Alert List
At the start of every project, an alert list is created by the project team. This covers all aspects of the project, such as site logistics, assembly works and programme. These are evaluated in the project launch meeting and an alert level and action applied. During the project, they are constantly reviewed and updated at weekly progress meetings.
Development of Strategic Planning Brochures
Strategic Planning Brochures cover the delivery, assembly, installation and commissioning of the facility. These are used for instruction and guidance, as well as essential communication with subcontractors and contractors we may be working alongside on site.
Minimal and Managed Deliveries
It is not possible to eliminate all deliveries to site but we do ensure that they are managed to minimise disruption and risk. We undertake transport surveys to determine the best route to site and we look to schedule deliveries for weekends when the hospital is quietest. Delivery of the modules is radioed in only when required. Banksmen manage the whole process and safety is paramount. The process is carefully planned and communicated to the client and reaching consensus with the client is key.
Constant Client Communication
Clear communication is a vital element in mitigating risks of delivering and commissioning healthcare facilities to a live service environment. Weekly progress reports are issued every Friday which provide a comprehensive status update and provide the client with open, detailed and visual information about the project.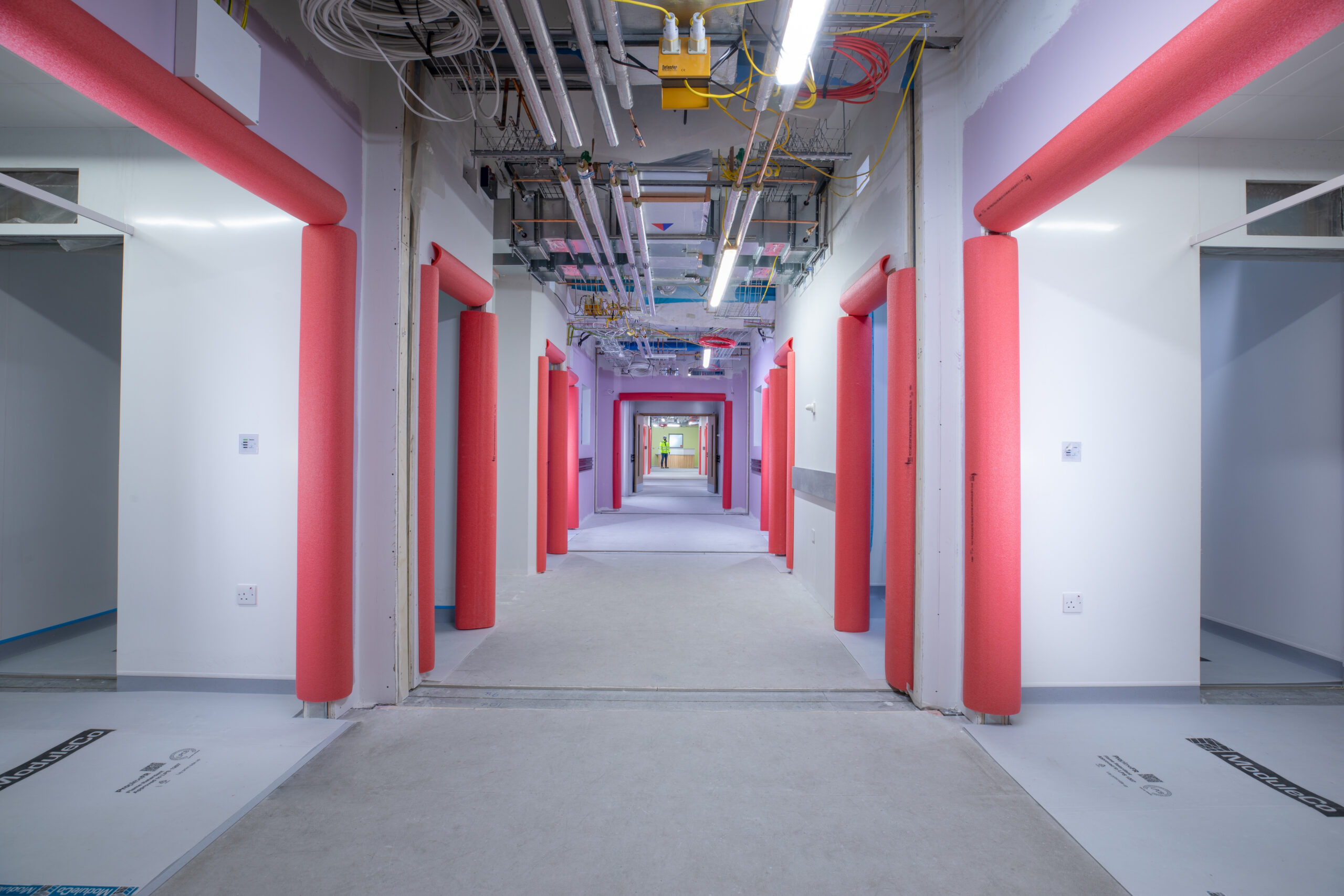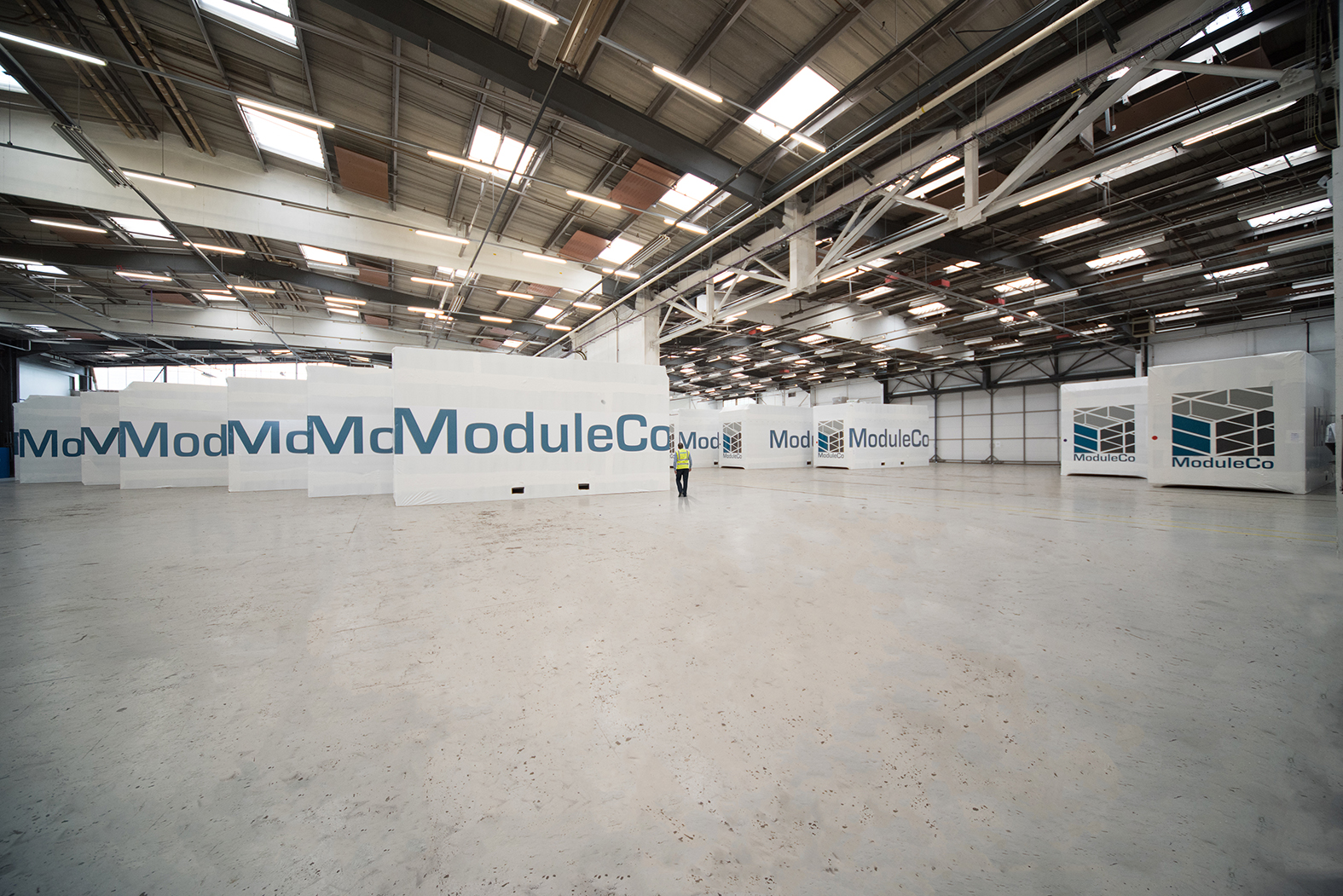 We maintain comprehensive documented Quality Assurance (QA) and Standard Operating Procedures (SOPs) which help us flag any issues as early as possible and avoid issues on site which could impact a project programme.
For every scheme, we produce an Initial Project Execution Plan to demonstrate how we will manage the site during our occupancy.
Risks inherent in delivering projects on a live hospital site primarily occur during the during the installation, fit-out and commissioning phases. Our Strategic Planning Brochures set out how we mitigate these risks across each project site.
We divide our projects into multiple phases, sized and sequenced to ensure we do not impact the normally functionality of the hospital.
We deliver to site modules that are already 90% complete, meaning a huge reduction in manpower when compared to a more conventional on-site fit-out option.
By completing so many tasks in our assembly facility the vast majority of architectural, mechanical and electrical services will be assembled and fitted out in a safe, controlled and weatherproof environment. We maintain complete control over build quality and health and safety management.
Our project sites are audited by an independent Health and Safety consultant at the start of all projects and on a fortnightly basis for the remainder of the project.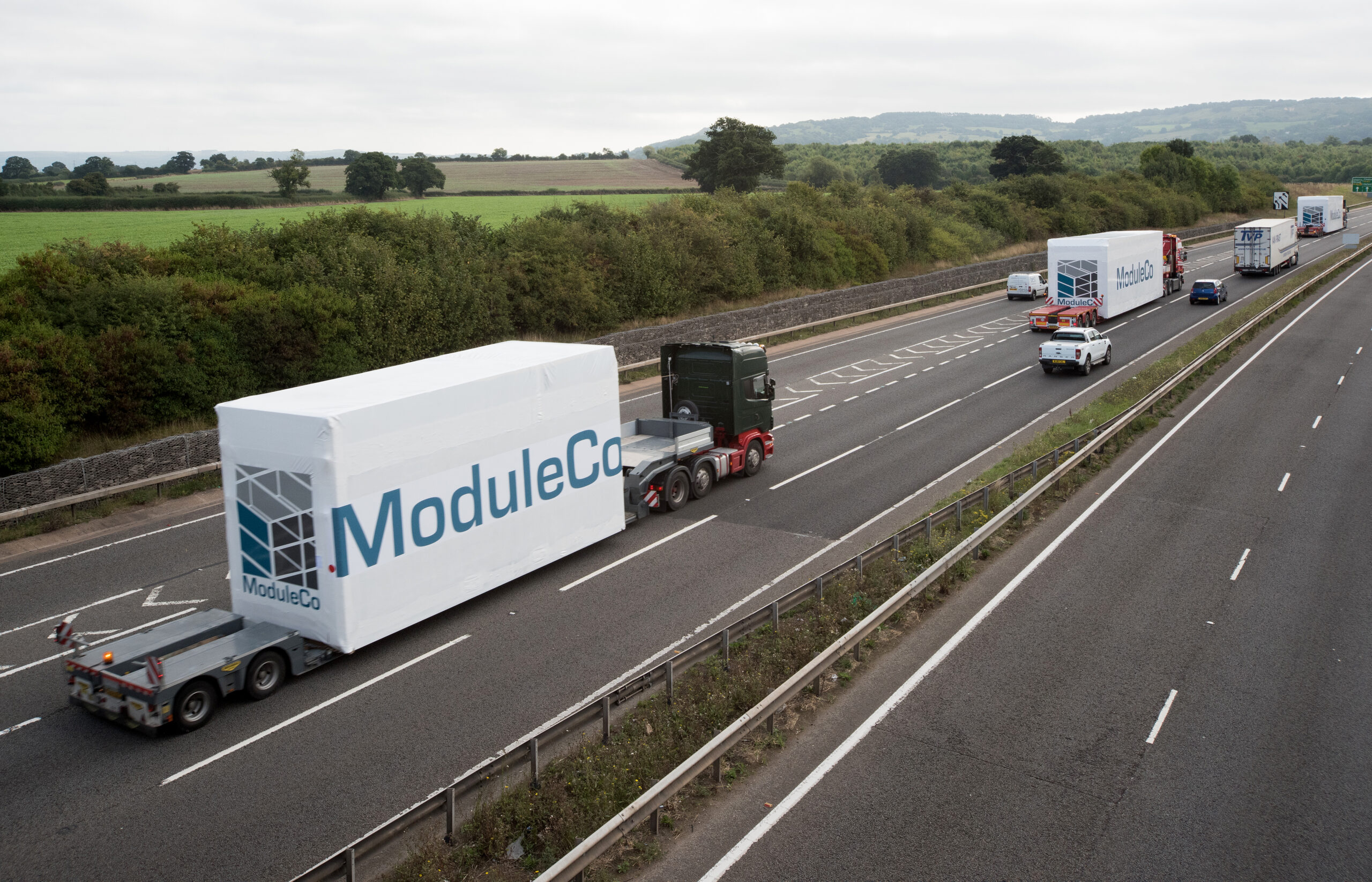 Delivering Projects During A Pandemic
We delivered two critical HCID facilities and maintained live factory and site programmes for our non-healthcare projects during the COVID pandemic lockdown in the spring of 2020, not suffering a single day's delay.
On 16th March 2020 we received an order for a Negative Pressure HCID Isolation Ward and Intensive Care facility with a deadline for the facility to be operational by 15th May 2020 in order to meet the pressures of the COVID-19 pandemic in Wales.
We mobilised our teams immediately, convening design and M&E workshops to create a design that satisfied all the Health Board's requirements to provide a permanent addition to their hospital estate.
From order placement, the building was in production within 2 weeks, delivered to site after 6 weeks and handed over on 11th May 2020, just 8 weeks from the full order.
By having a client-focused relationship and a clear understanding of critical project dates, decisions were made quickly, with all parties from the consultants to the site installation team buying into the project plan from the outset.
At the same time, we were delivering a similar facility to Norfolk and Norwich NHS Trust, both order and delivered just 2 weeks apart; that's two state-of-the art, hugely technically complex negative pressure isolation wards delivered within 10 weeks' of order.
Through 2020, in the most challenging of years, we delivered over 200,000ft2 of mission critical modular facilities at sites across the United Kingdom, comprising some 255 different modular units, all with zero days lost.
Within this footprint are sophisticated schemes such as Multi Orthopaedic Theatre and Ward Hybrid Complex, Acute Medical Units, Sterile Services Departments, Multi-Mega Watt Data Centres and multiple Negative Pressure Isolation Wards.
All of these 2020 schemes were delivered to programme while working within the COVID-19 restrictions and lockdowns. We could not have done this without a relentless forward-looking focus on managing our own programme and engaging closely with our supply chain to ensure their continuing support across multiple projects.
Despite the significant challenges faced by our clients and our team, we still managed to deliver every project on time and on budget.