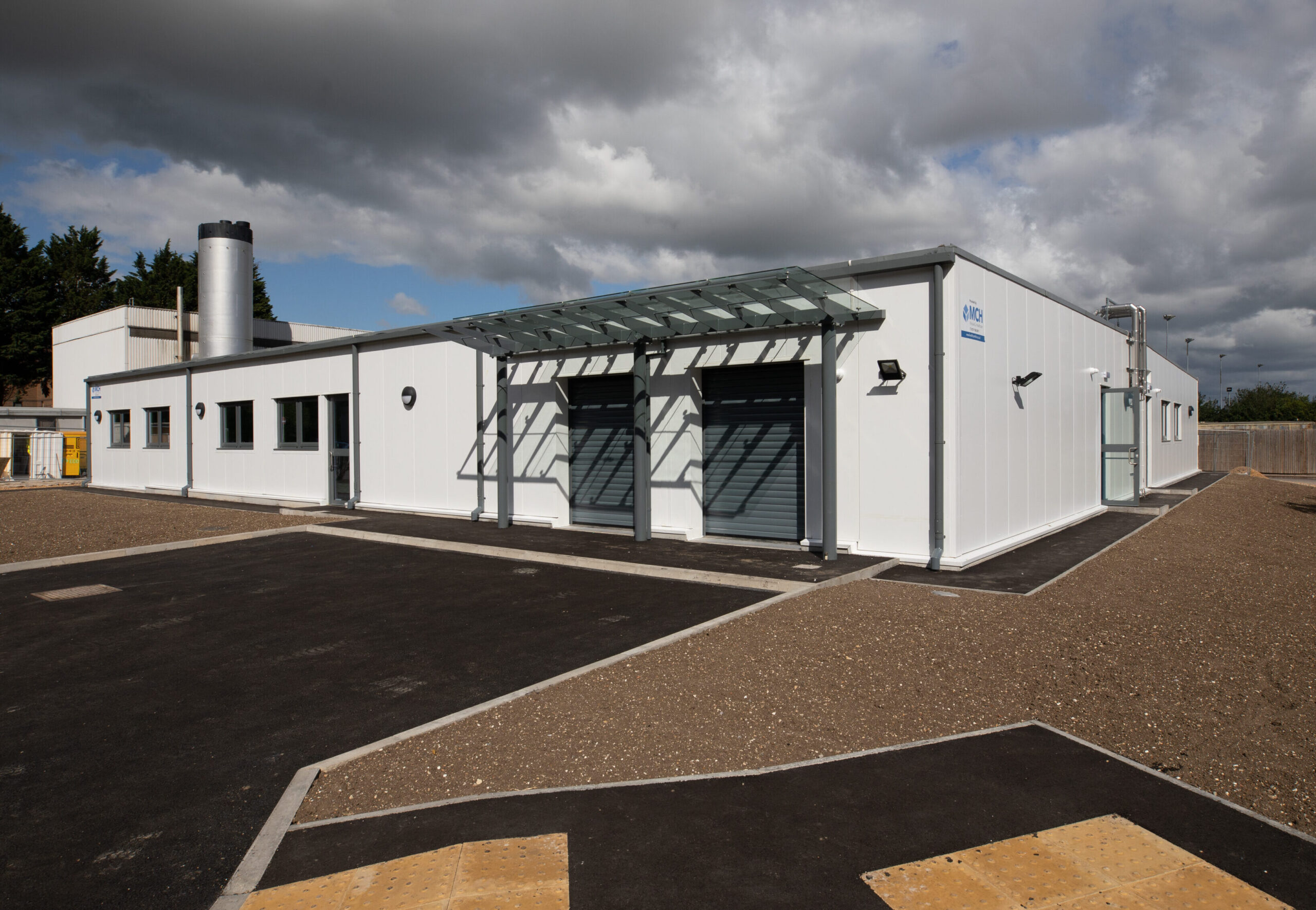 Why ModuleCo?
Our Central Sterile Services Departments provide a modern and efficient option for hospitals to manage their sterile instrument requirements within their own estate.
Our architect-led modular design department and 110,000ft2 of off-site assembly facility mean we can design, manufacture and deliver modular Sterile Services Units in less than half the time of a traditional construction project, whilst minimising the disruption to the existing hospital estate.
The highly specialist equipment which Sterilisation Departments typically require is all incorporated within our designs.
Compliant to HBN 13, our decontamination facilities are supplied with all the essential supporting accommodation, including an ISO Class 8 Packing Area, all matched to your CSSD specification.
Capacity is future-proofed to provide all your sterile instrument requirements as well as the potential to generate revenue by providing additional sterilisation services to external hospitals and clinics.
Learn more about the Design and Construction of our modular healthcare facilities.
Central Sterile Services Department Hire
If you are looking for a less permanent solution, ModuleCo's Temporary Sterile Services facilities are an attractive option.
We are able to offer central sterile services departments on a hire basis through our procurement partner business, ModuleCo Healthcare. Hire contracts are available from as little as 12 months to as long as 15 years and a fully managed service option includes the design, manufacture, installation and commissioning of the facility, combined with the provision of hard and soft services.
All of our hire facilities are designed and built to the same state-of-the art, industry-leading quality as all our modular healthcare buildings.
ModuleCo and ModuleCo Healthcare are experts in the design, construction and procurement of modular healthcare buildings. Whether it is a permanent or temporary requirement, we have the experience and capacity to meet any challenge you face.
Find out more about the procurement options available to you.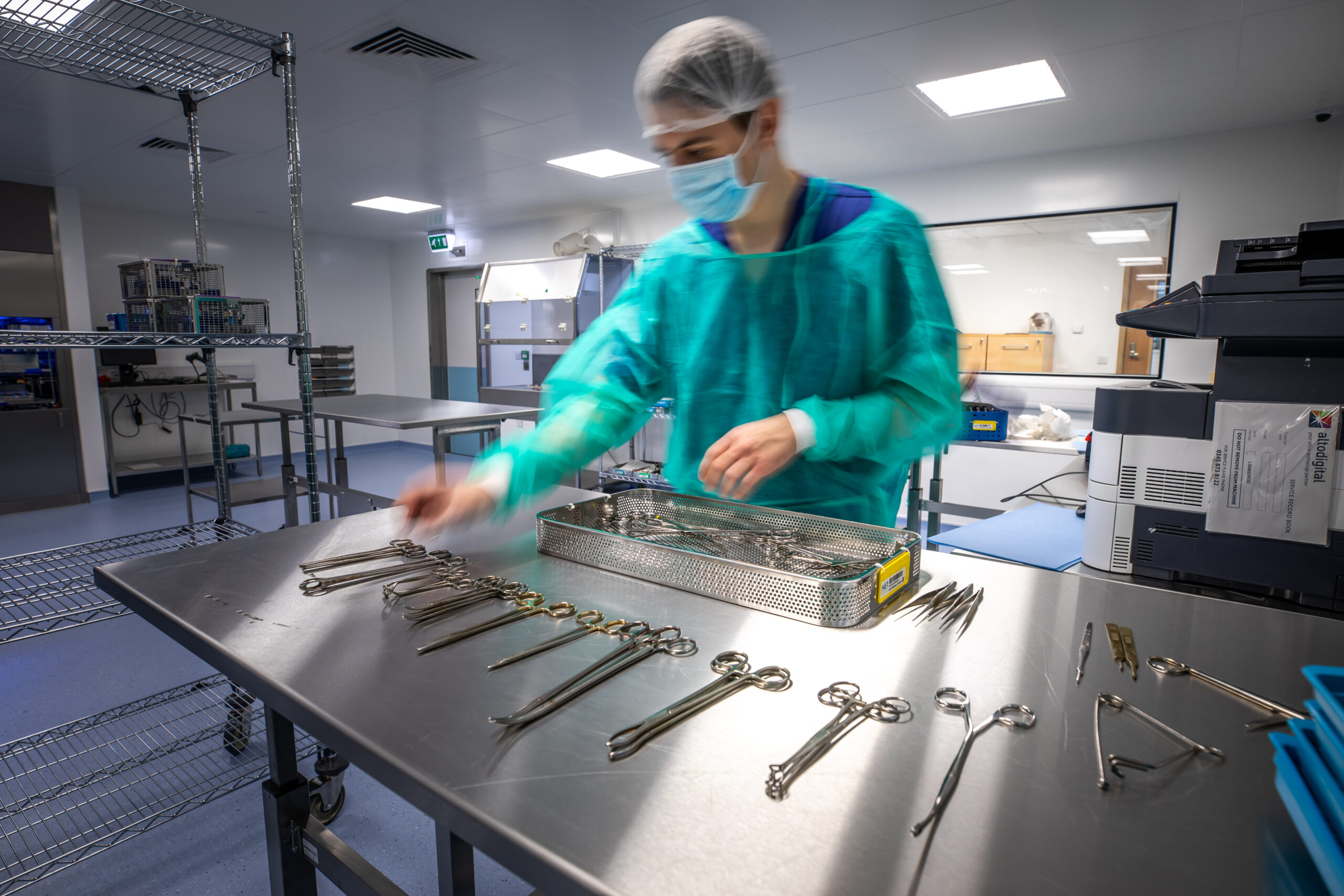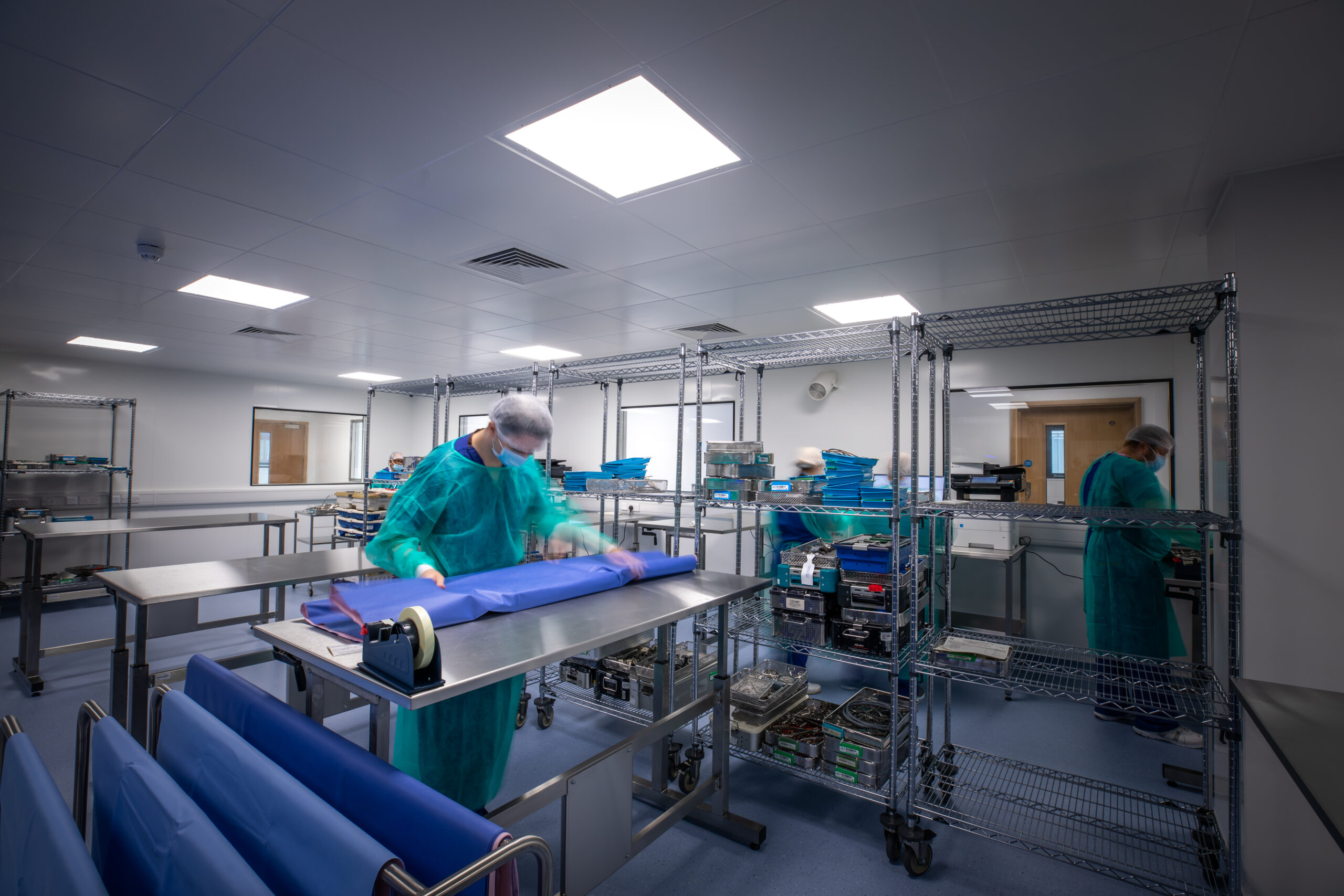 We're Here To Help
ModuleCo's philosophy of 'quality without compromise' is founded on years of listening to what matters most to our Clients and then striving to design, manufacture and deliver a 'best-in-class' facility that we and our Clients can be proud of.
Our 'Factory-first' approach means we produce 90% of your facility off-site, allowing you to continue 'business as normal' for as long as possible, and with minimum disruption on site.
Whatever challenge you face we are here to help. Our design team will strive to find a solution for any site which will be a valuable asset to the Hospital's estate and will provide a modern and efficient working environment for staff.
We're committed to provide you with the type of facility your Healthcare Professionals would choose for themselves. It's a challenge we're happy to accept and one that we have a proven track record of delivering.