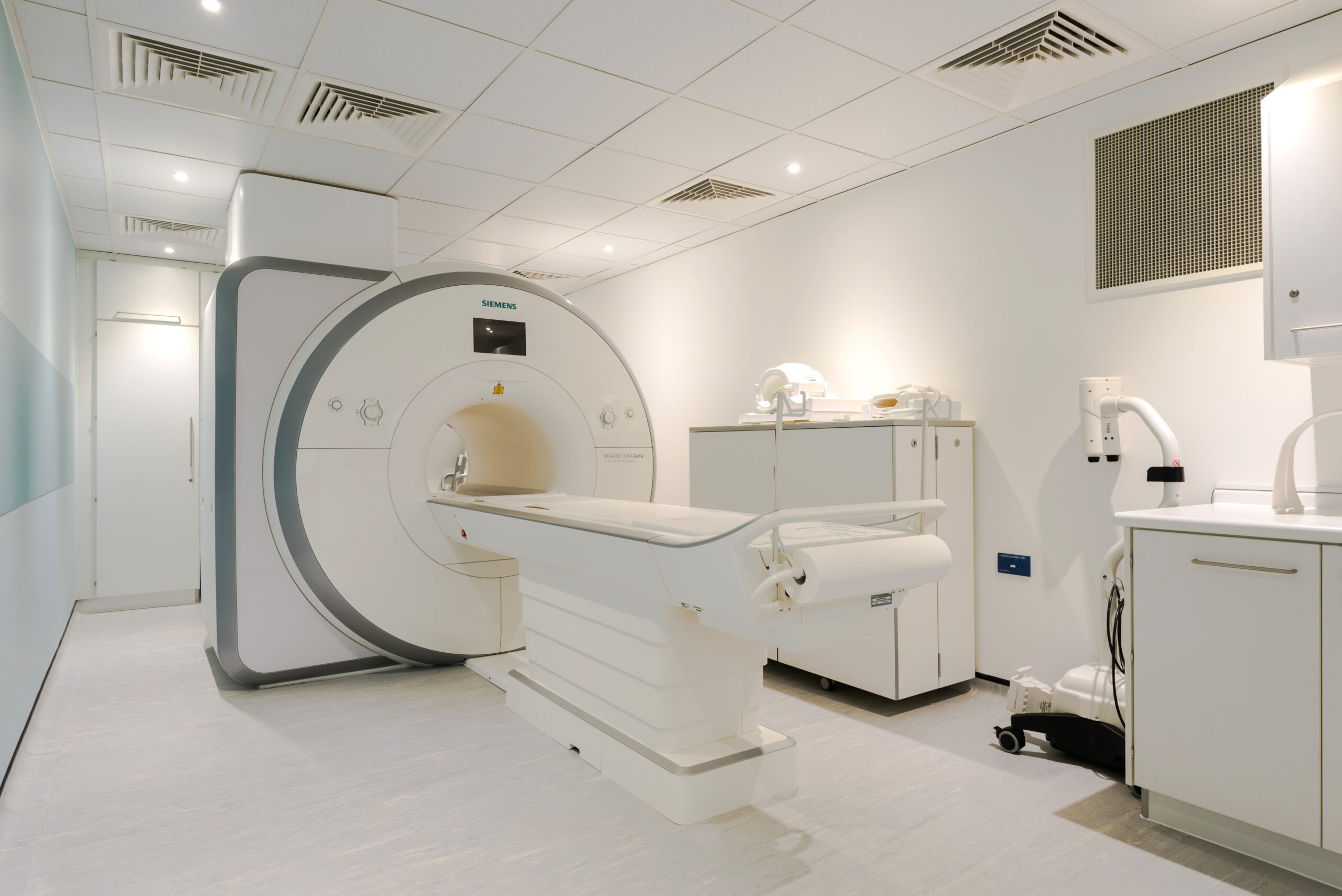 Why ModuleCo?
With world-class diagnostic imaging facilities available, patient ready in as little as 14 weeks, ModuleCo offer the fastest route to high-quality additional capacity.
ModuleCo design, manufacture and install a wide range of complex diagnostic imaging facilities including, but not limited to, MRI, CT, PET-CT, X-Ray and Cardiac Catheterisation Laboratories.
All that we require is the available space on site, be that in a car park, courtyard or at first floor level on a gantry, to make your ModuleCo Imaging Facility become a reality.
Our modular diagnostic imaging facilities, which are predominantly used for patient care, also provide vital support in the development of pharmaceutical products and research facilities. 
All of our imaging facilities are designed to meet the requirements and recommendations as set out in the NHS HBN and HTM guidelines for the design and installation of healthcare facilities, specifically HBN06 – Facilities for Diagnostic Imaging and Interventional Radiology.
We have worked with all major equipment suppliers (Philips, Siemens, GE) and we are fully aware of the complexities of installation and the requirements that come with the relevant specialisms of each facility type.
Learn more about the Design and Construction of our modular healthcare facilities.
MRI and CT Facilities
Having delivered multiple MRI and CT facilities in recent years several key considerations need to be made when designing a modular healthcare building to house MRI equipment.
Structurally, it must be capable of bearing the load of the imaging equipment itself which in some cases can weigh many tonnes. Our modules are able to house the imaging equipment from installation at our assembly facility; dramatically reducing the programme as we do not have to wait for the modules to be installed on site before the equipment is installed.
Technically, it must be capable of housing the control system hardware and conditioning the environment to prevent overheating of this critical equipment.
Lastly, dependent on the location and external factors, the structure should be capable of shielding the equipment from the effects of outside radio wave interference and protect the outside world from the powerful magnetic forces generated.
We are used to working with both clients and equipment suppliers to develop modular solutions that deliver imaging facilities specifically tailored suit the site location; including all relevant shielding and protections required.
X-Ray and CAT Facilities
X-Ray and CAT scanning facilities require significant lead shielding to ensure safe operation and a dedicated area to house the control and image capture hardware which needs to be cooled to prevent overheating and allow maximum facility uptime. All of which is pre-installed in our controlled assembly facility to maximise the off-site works of the scheme.
In addition to the core imaging rooms, support facilities such as consulting, changing rooms, and waiting areas can be provided within a bespoke design to create a self-contained diagnostic imaging facility.
Cardiac Catheterisation Facilities
Due to the safety and expediency of cardiac catheterisation, increasing numbers of heart procedures are being carried out in 'cath labs' instead of in operating theatres, leading to an increase in demand for these facilities.
We can provide both diagnostic and interventional cath labs, as stand-alone facilities or as part of a larger facility configuration.
Diagnostic Imaging Facility Hire
We are able to offer Diagnostic Imaging Facilities on a hire basis through our procurement partner, ModuleCo Healthcare.
Hire contracts are available from as little as 12 months to 15 years and a fully managed service option includes the design, manufacture, installation and commissioning of the facility, combined with the provision of hard and soft services.
All of our diagnostic imaging hire facilities are designed and built to the same state-of-the art, industry-leading quality as all our modular healthcare buildings.
ModuleCo and ModuleCo Healthcare are experts in the design, construction and procurement of modular healthcare buildings.
Whether it is a permanent or temporary requirement, we have the experience and capacity to meet any challenge you face.
Find out more about the procurement options available to you.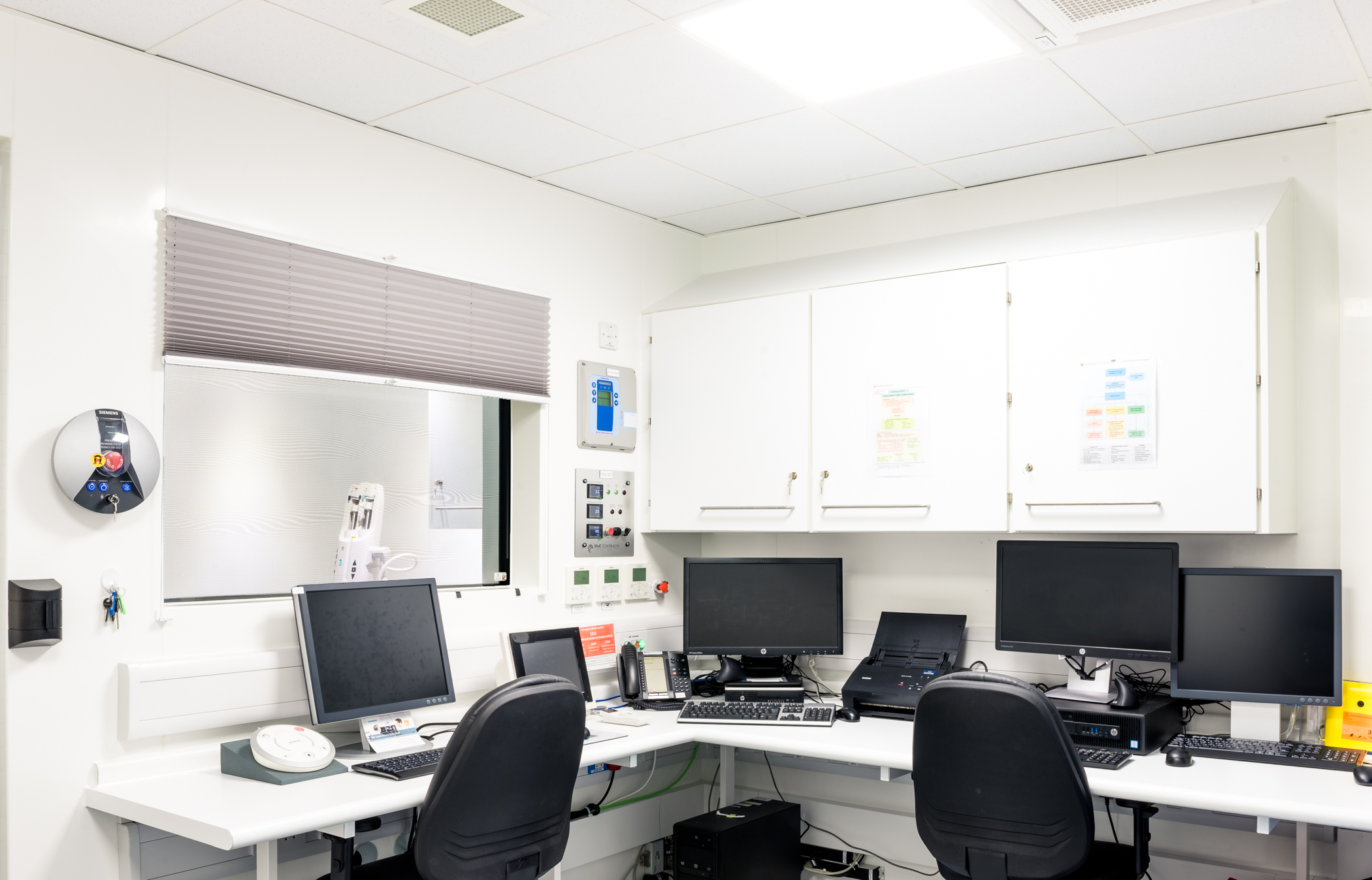 Here To Help
ModuleCo's philosophy of 'quality without compromise' is founded on years of listening to what matters most to our clients and then striving to design, manufacture and deliver a 'best-in-class' facility that we and our clients can be proud of.
Our 'Factory-first' approach means we produce 90% of your facility off-site, allowing you to continue 'business as usual' and with minimum disruption on site.
Whatever challenge you face we are here to help. Our design team will strive to find a solution for any site which will be a valuable addition to the Hospital and will provide a modern and efficient working environment for staff.
We are committed to provide you with the type of facility your Healthcare Professionals expect. It is a challenge we are happy to accept and one that we have a proven track record of meeting.