Why ModuleCo?
Our Maternity Departments are designed with the comfort and care of both the mother and child foremost in mind. Our facilities mean your clinical teams can offer the highest levels of considerate care within a relaxing and professional environment.
Our in-house healthcare design experts and 110,000ft2 of off-site assembly facility enable us to provide facilities of all type and scale, be it entire hospital Maternity Units, Specialised Wards or Natural Birthing Centres.
We have continuously developed our designs with clinicians, delivering all types of hospital accommodation, helping improve the quality of healthcare facilities nationwide.
What Makes Us Different?
Advances in construction technologies coupled with our investment into the detailed design specifications required for maternity care environments mean that we can offer highest quality facilities across varying needs.
Our units are equipped with less formal, more comforting finishes to provoke a sense of 'home away from home', helping patients and their families feel relaxed throughout their stay.
Each patient room is designed to make care delivery as simple as possible, with bed spaces enabling eight clinical team members to assist with delivering care to patients whenever it is needed.
U-values and air permeability perform well beyond standard requirements, improving the building's sustainability through reduced heating and cooling requirements year-round.
The floor of our modules is specifically designed to eliminate vibration and noise transfer; our floors achieve a response factor of less than 2, beyond the HTM 08-01 recommendation and safeguarding the comfort of mother and baby.
We provide Group 1 equipment with all facilities, including nurse call, examination lights, medical trunking and sanitaryware. Equipment providers can be client specific, aligning with your existing facilities to streamline the maintenance requirement.
Learn more about the Design and Construction of our modular healthcare facilities.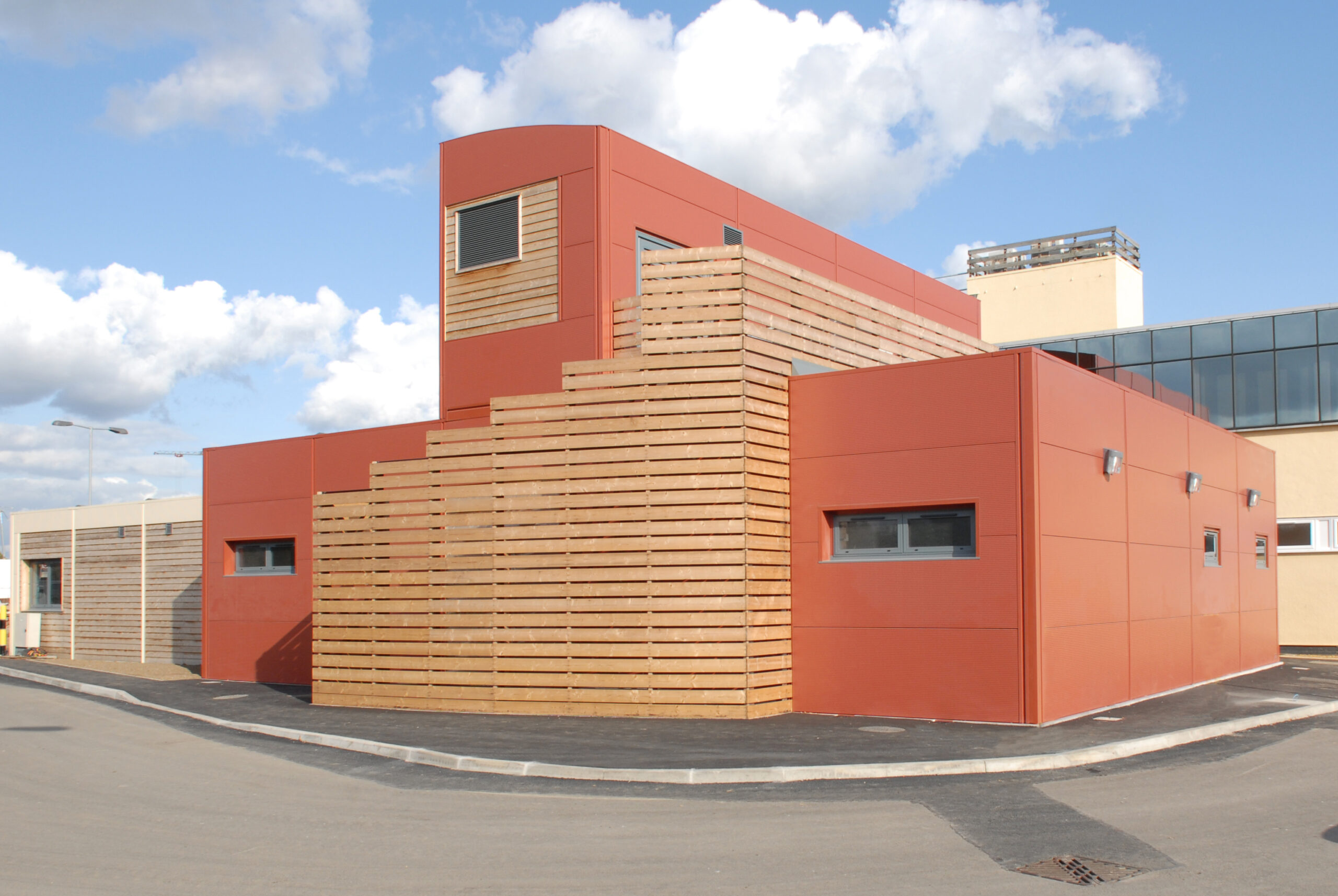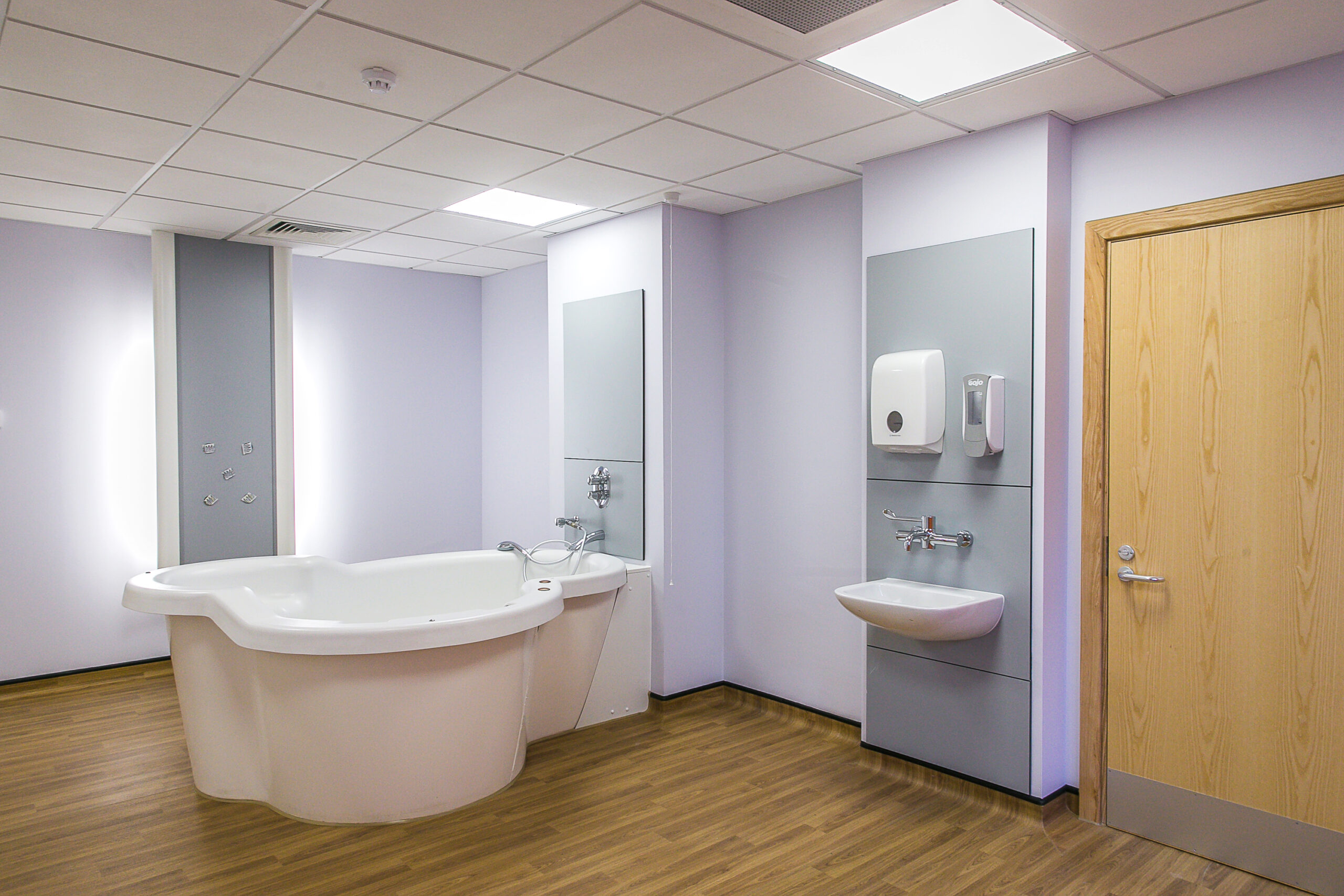 Temporary Maternity Unit Hire
If you are looking for a less permanent solution, our Temporary Maternity Units are an attractive option.
We are able to offer Maternity Units on a hire basis through our procurement partner, ModuleCo Healthcare. Hire contracts are available from as little as 12 months to as long as 15 years and a fully managed service option includes the design, manufacture, installation and commissioning of the facility, combined with the provision of hard and soft services.
All of our maternity hire facilities are designed and built to the same state-of-the art, industry-leading quality as all our modular healthcare buildings. There are absolutely no compromises on quality or compliance.
ModuleCo and ModuleCo Healthcare are experts in the design, construction and procurement of modular healthcare buildings. Whether it is a permanent or temporary requirement, we have the experience and capacity to meet any challenge you face.
Find out more about the procurement options available to you.
Here To Help
ModuleCo's philosophy of 'quality without compromise' is founded on years of listening to what matters most to our clients and then striving to design, manufacture and deliver a 'best-in-class' facility that we and our clients can be proud of.
Our 'Factory-first' approach means we produce 90% of your facility off-site, allowing you to continue 'business as usual' and with minimum disruption on site.
Whatever challenge you face we are here to help. Our design team will strive to find a solution for any site which will be a valuable addition to the Hospital and will provide a modern and efficient working environment for staff.
We are committed to provide you with the type of facility your Healthcare Professionals expect. It is a challenge we are happy to accept and one that we have a proven track record of meeting.