Mission Critical Capacity in Rapid Timescales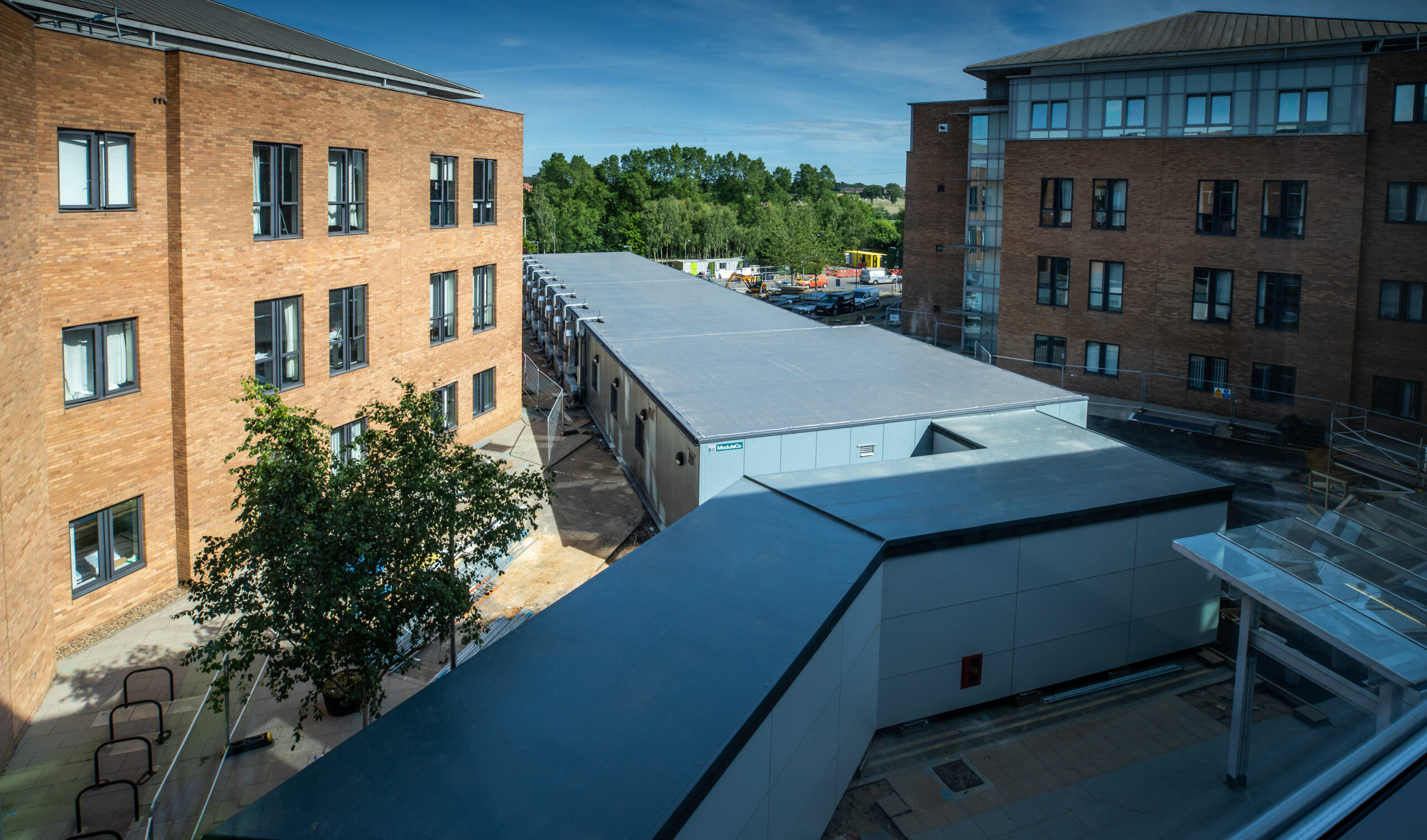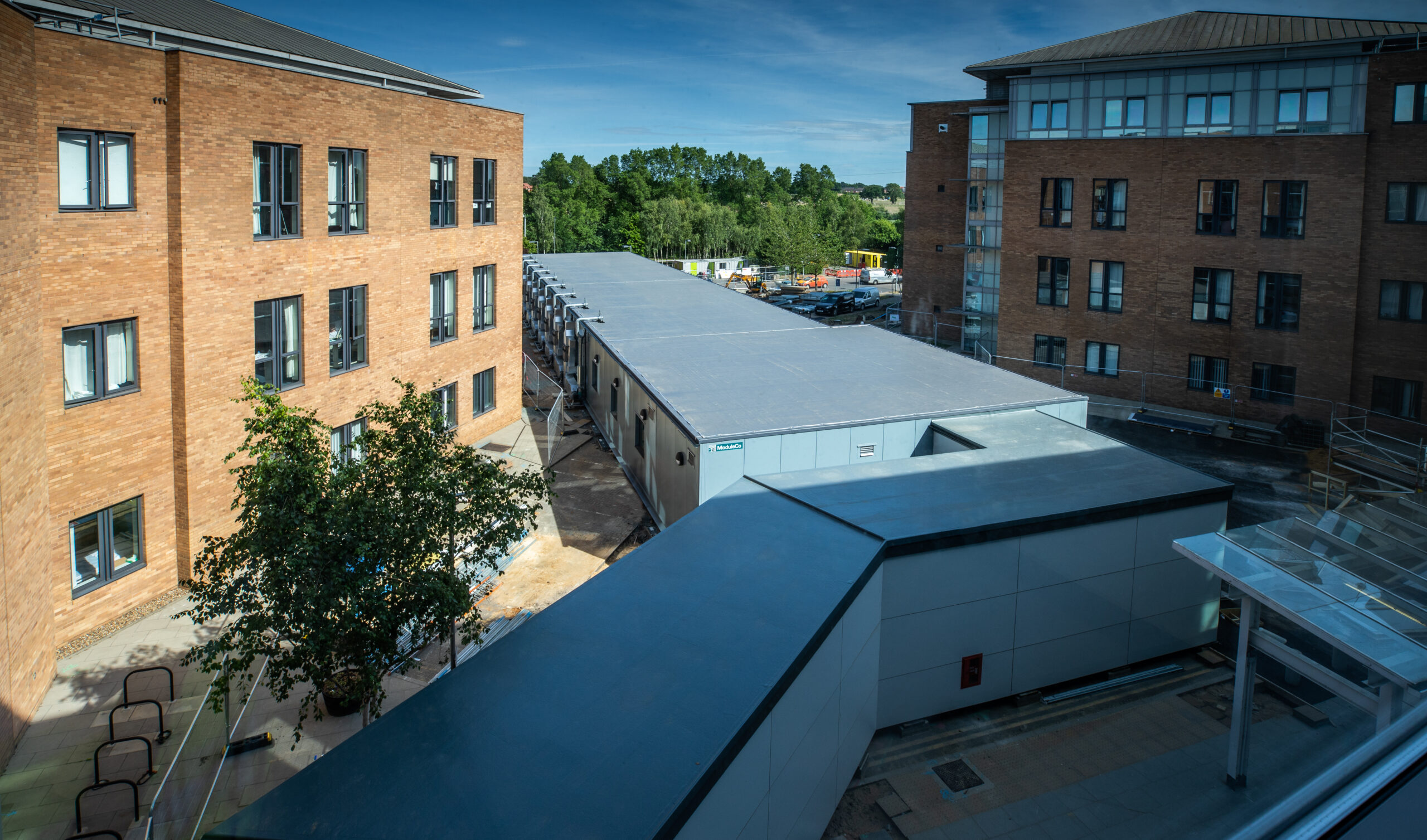 Fast-Track HCID Capacity
To meet the continuing need to treat both new COVID19 patients as well as other patients requiring critical care, ModuleCo provides ICU and Isolation Wards in rapid timescales – patient-ready in just 8 weeks.
Modular ICU and Isolation Units are designed as standalone facilities requiring nothing more than a power supply and a potable mains water supply to become operational.
Our base footprint is a 10-bed ward facility and includes ancillary accommodation to support the operation of the isolation unit. Bed numbers are flexible and scalable to suit each requirement.
The ancillary space provides the required workspace for clinical and nursing staff who will oversee patients. It also provides a staff rest area, dedicated staff WC and change area, nurse base and reception area.
What Makes ModuleCo Different?
Patients with contagious diseases require a more highly clinical treatment environment and our Negative Pressure Isolation Units provide precisely that.
Our Modular Isolation Units include less absorbent and more hygienic finishes, such as sealed metal pan ceilings, designed to withstand significant decontamination regimes (e.g. vapourised hydrogen peroxide).
We provide a single dedicated Air Handling Unit for each room to achieve a negative pressurisation ventilation regime, with air HEPA-filtered on extract, conforming to HBN04-01 Supplement 1, WHBN04-01 Supplement 2, WHO recommendations and UK Government guidelines .
Negative Pressure Isolation Rooms can also be integrated into Hybrid Wards that contain General In-Patient Ward Space.
To meet the continuing needs of NHS Trusts to treat both new COVID19 patients as well as other patients requiring critical care, ModuleCo can provide Isolation and ICU Wards to Trusts in rapid timescales – patient-ready in just 8 weeks.
The 10-bed Isolation Ward requires only 2 weeks of site fit out works, including 1 week of commissioning.
Learn more about the Design and Construction of our modular healthcare facilities.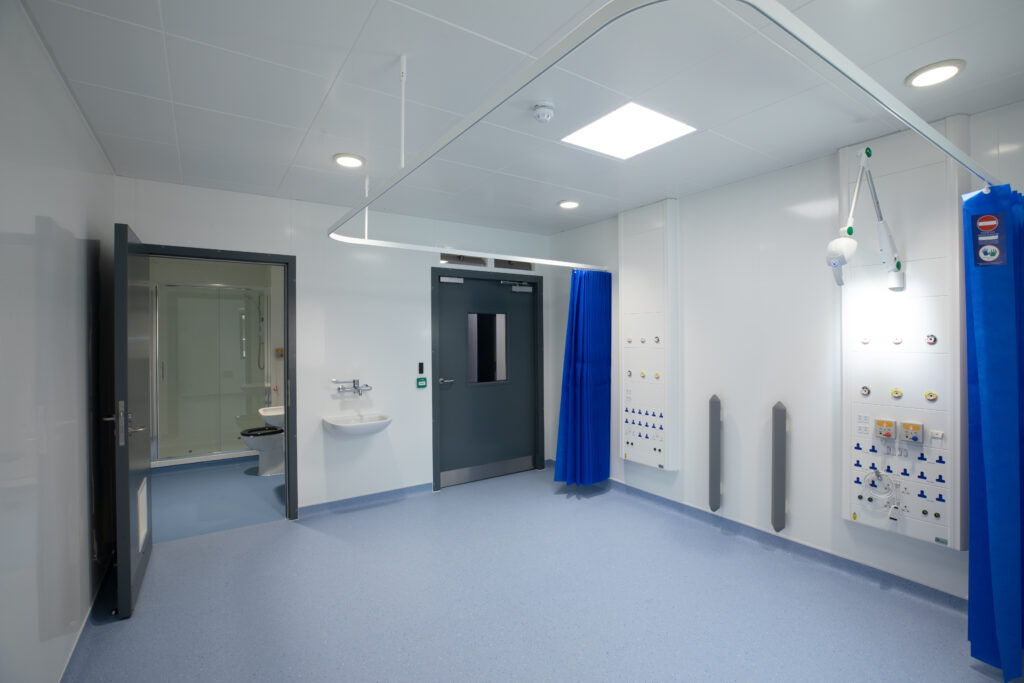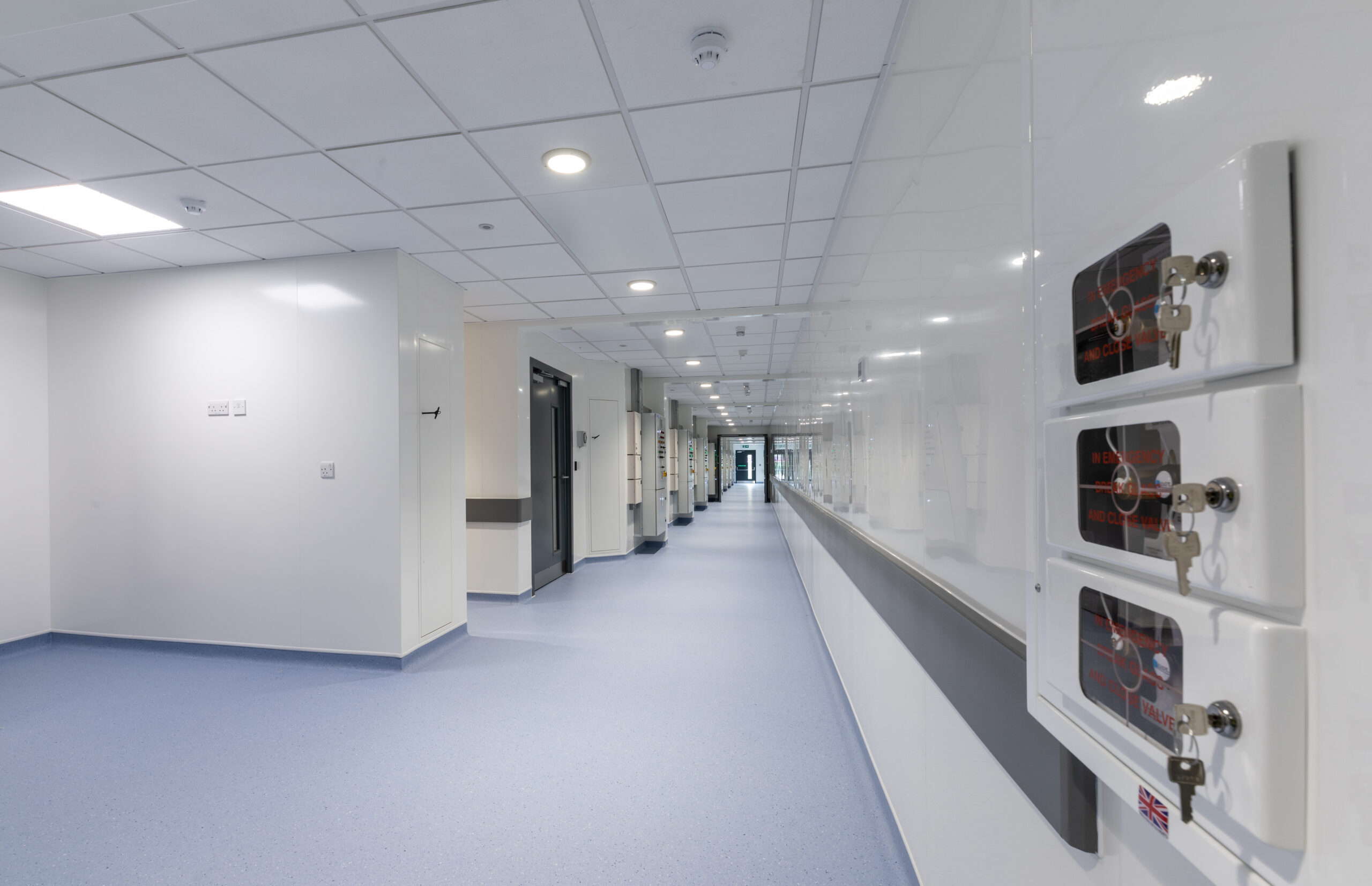 Temporary Isolation Unit Hire
ModuleCo's Temporary Negative Pressure Isolation Units are an attractive option for those looking for a less permanent solution.
We are able to offer Isolation Units on a hire basis through our procurement partner, ModuleCo Healthcare. Hire contracts are available from as little as 12 months to as long as 15 years and a fully managed service option includes the design, manufacture, installation and commissioning of the facility, combined with the provision of hard and soft services.
All of our Isolation Unit hire facilities are designed and built to the same state-of-the art, industry-leading quality as all our modular healthcare buildings.
ModuleCo and ModuleCo Healthcare are experts in the design, construction and procurement of modular healthcare buildings. Whether it is a permanent or temporary requirement, we have the experience and capacity to meet any challenge you face.
Find out more about the procurement options available to you.
Here To Help
ModuleCo's philosophy of 'quality without compromise' is founded on years of listening to what matters most to our clients and then striving to design, manufacture and deliver a 'best-in-class' facility that we and our clients can be proud of.
Our 'Factory-first' approach means we produce 90% of your facility off-site, allowing you to continue 'business as usual' and with minimum disruption on site.
Whatever challenge you face we are here to help. Our design team will strive to find a solution for any site which will be a valuable addition to the Hospital and will provide a modern and efficient working environment for staff.
We are committed to provide you with the type of facility your Healthcare Professionals expect. It is a challenge we are happy to accept and one that we have a proven track record of meeting.