Welcome to ModuleCo
Manufactured for life
300+
mission-critical projects worldwide
£1bn
combined WORLDWIDE project value
170+
EUROPEAN HEALTHCARE AND LABORATORY PROJECTS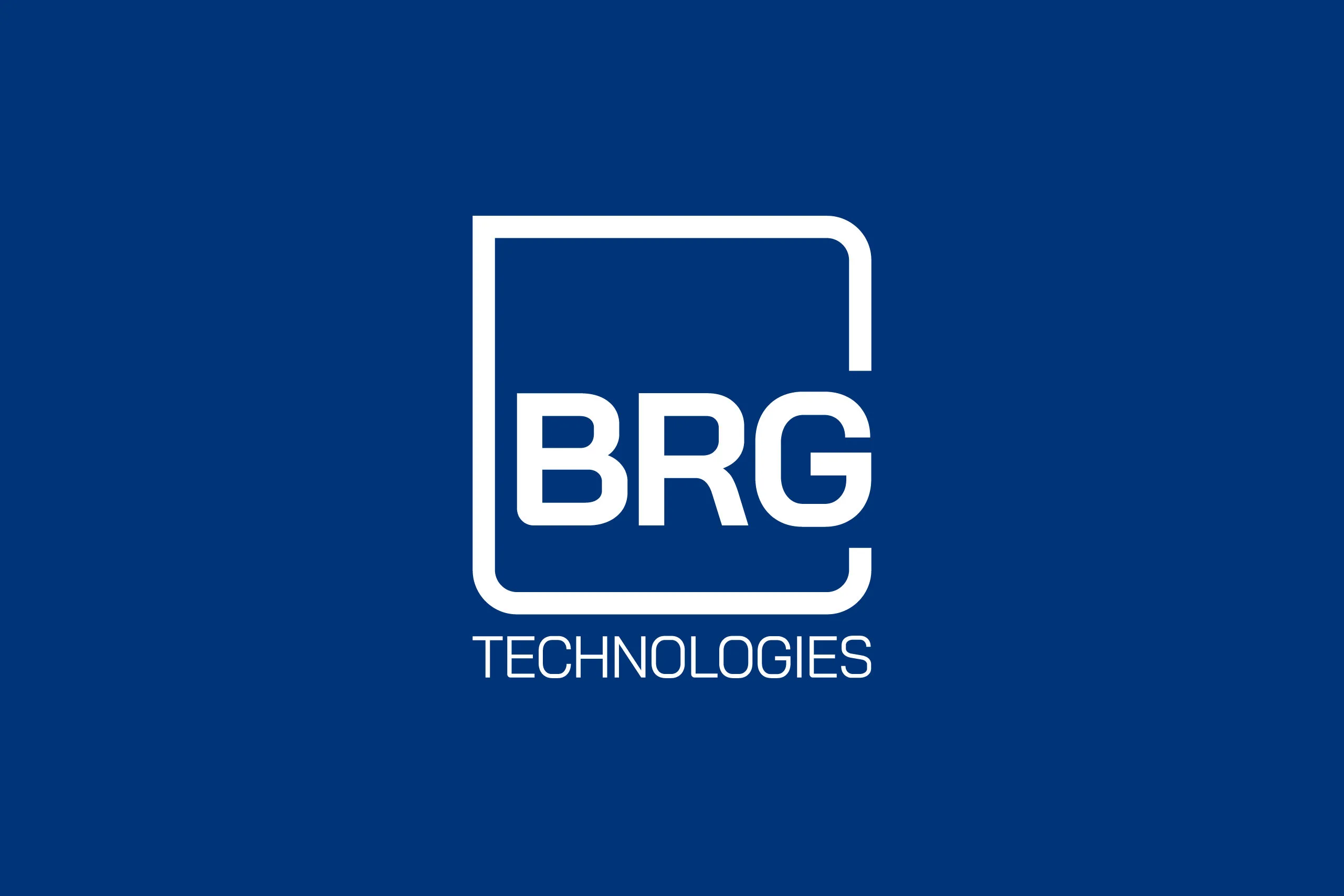 part of BRG technologies
ModuleCo is the healthcare division of BRG Technologies and has been building specialist facilities for the healthcare sector for over two decades. As a group of companies, BRG Technologies has successfully delivered over 300 mission-critical projects across Europe, USA, Australia and Africa. We offer a turnkey hospital design and construction service, giving you complete support from business case stage right through to final commissioning. We can also assist you in the management of enabling works, taking on all elements of your project.
World-class healthcare facilities
We provide the highest-quality healthcare facilities, designed and built off-site by us at our manufacturing facility in the UK. We are the UK's number one provider of operating theatres, also providing wards and other highly specialist facilities to the NHS and for private healthcare. The specialist facilities in our portfolio range from hybrid theatres, PET-CT, MRI and cytotoxic pharmacies through to HCID isolation wards, CSSDs and simulation facilities.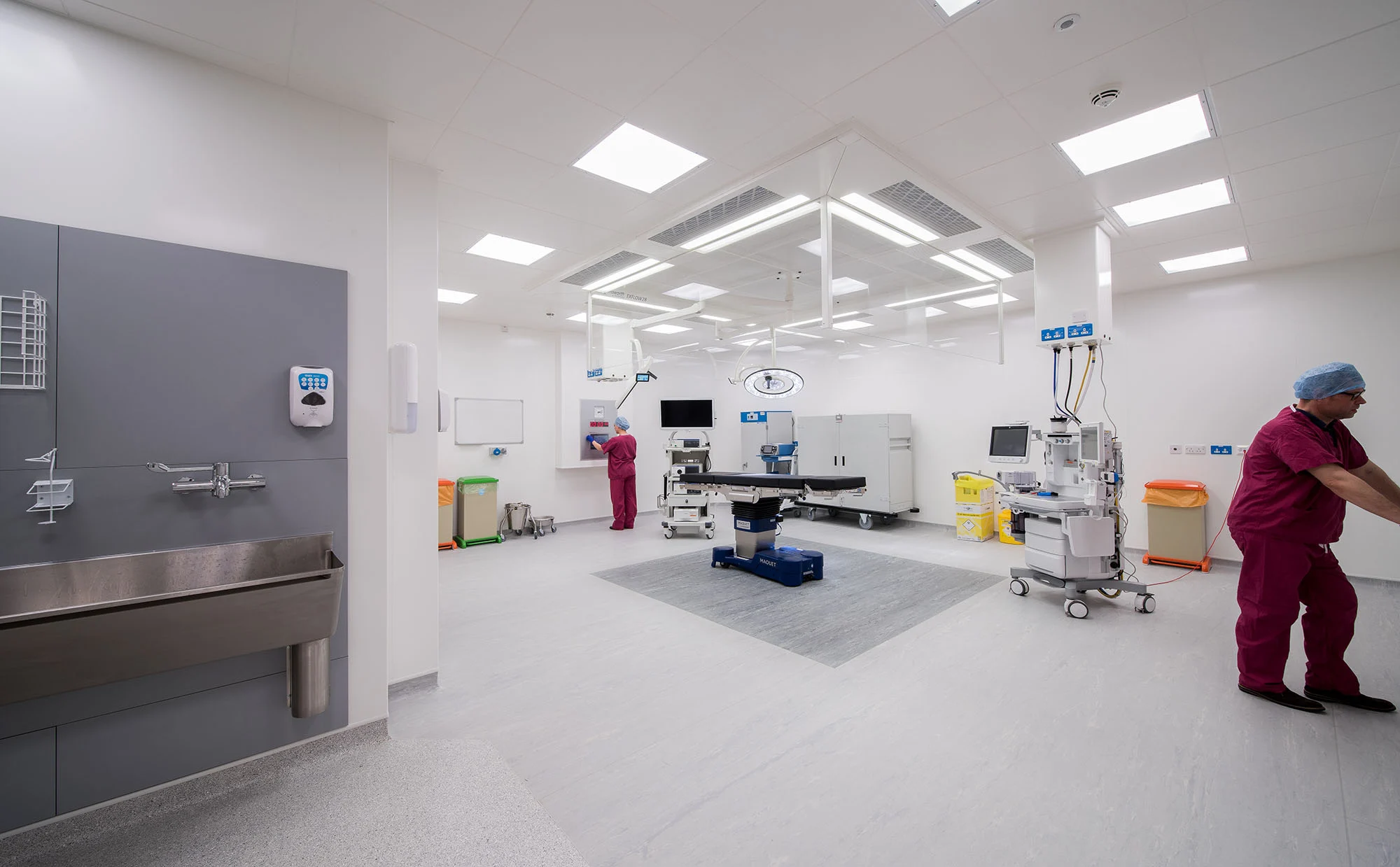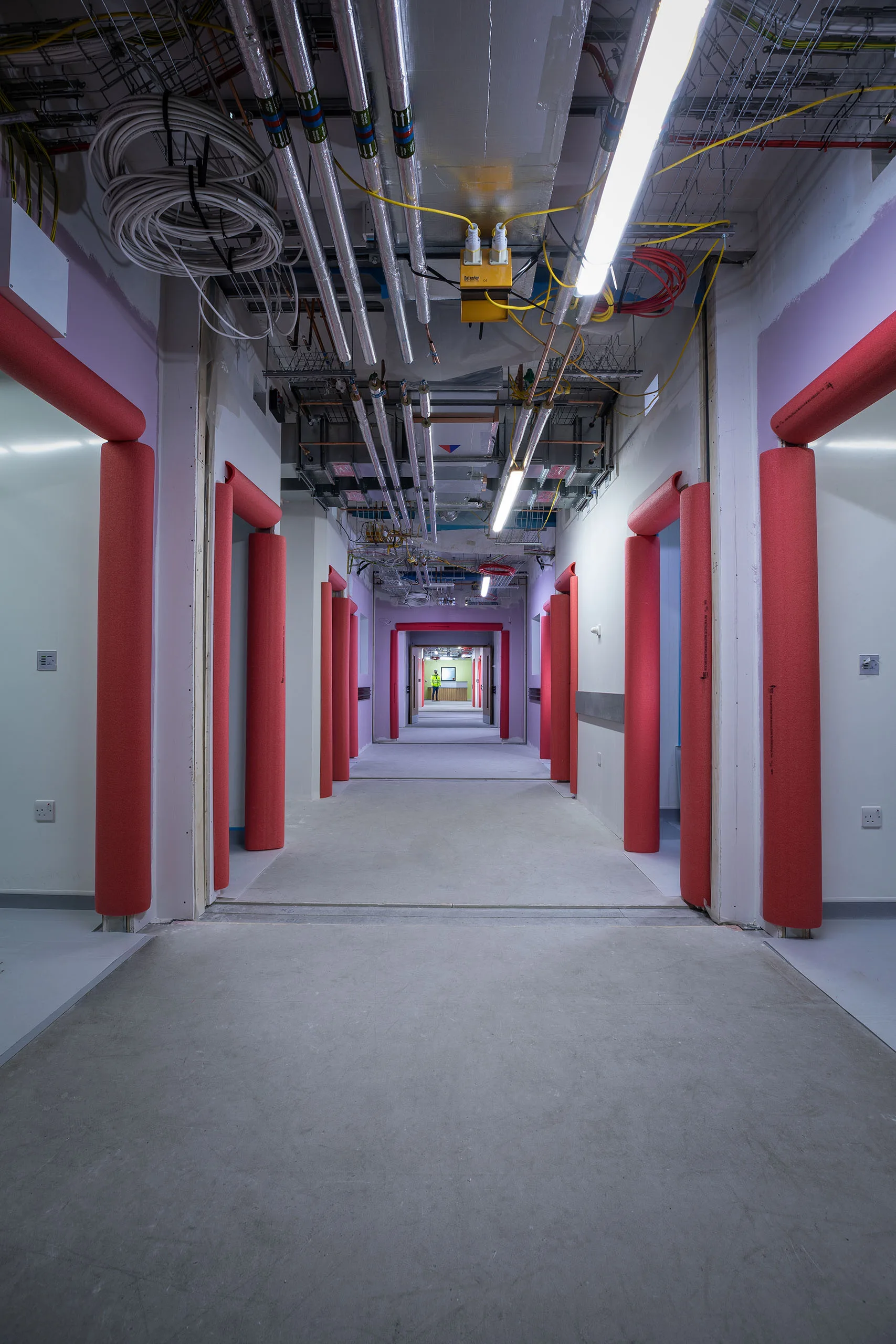 Maximising off-site construction
ModuleCo's approach to off-site construction goes further than any modular healthcare building provider. We complete up to 90% of the facility's construction off-site, drastically reducing the on-site programme and removing much of the risk and disruption away from your hospital.
Turnkey Service
ModuleCo offer turnkey service and support for all aspects of healthcare construction projects, so our clients benefit by needing only one partner. We offer a complete design service, manufacturing, installation, commissioning and project management, as well as managing the required enabling works.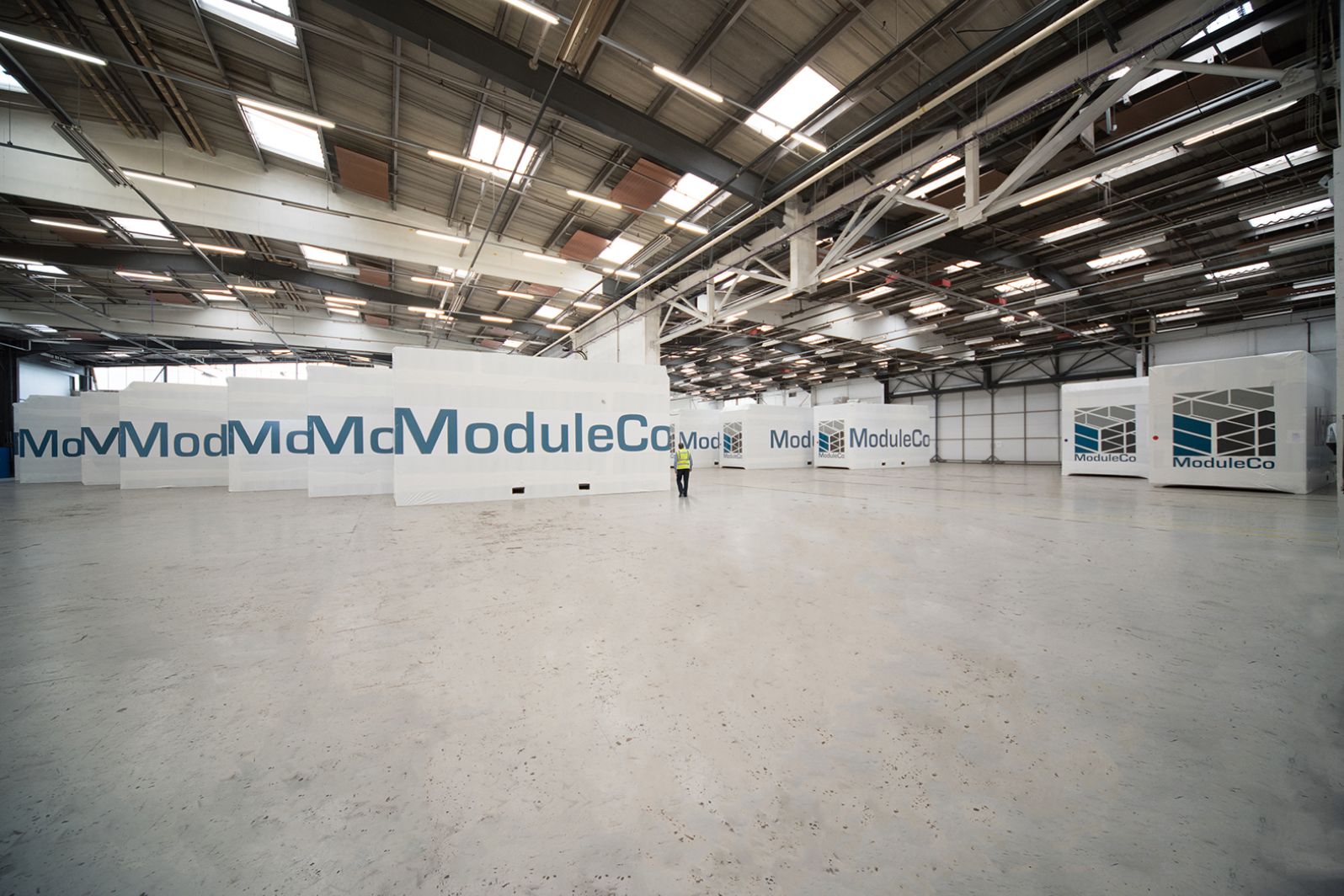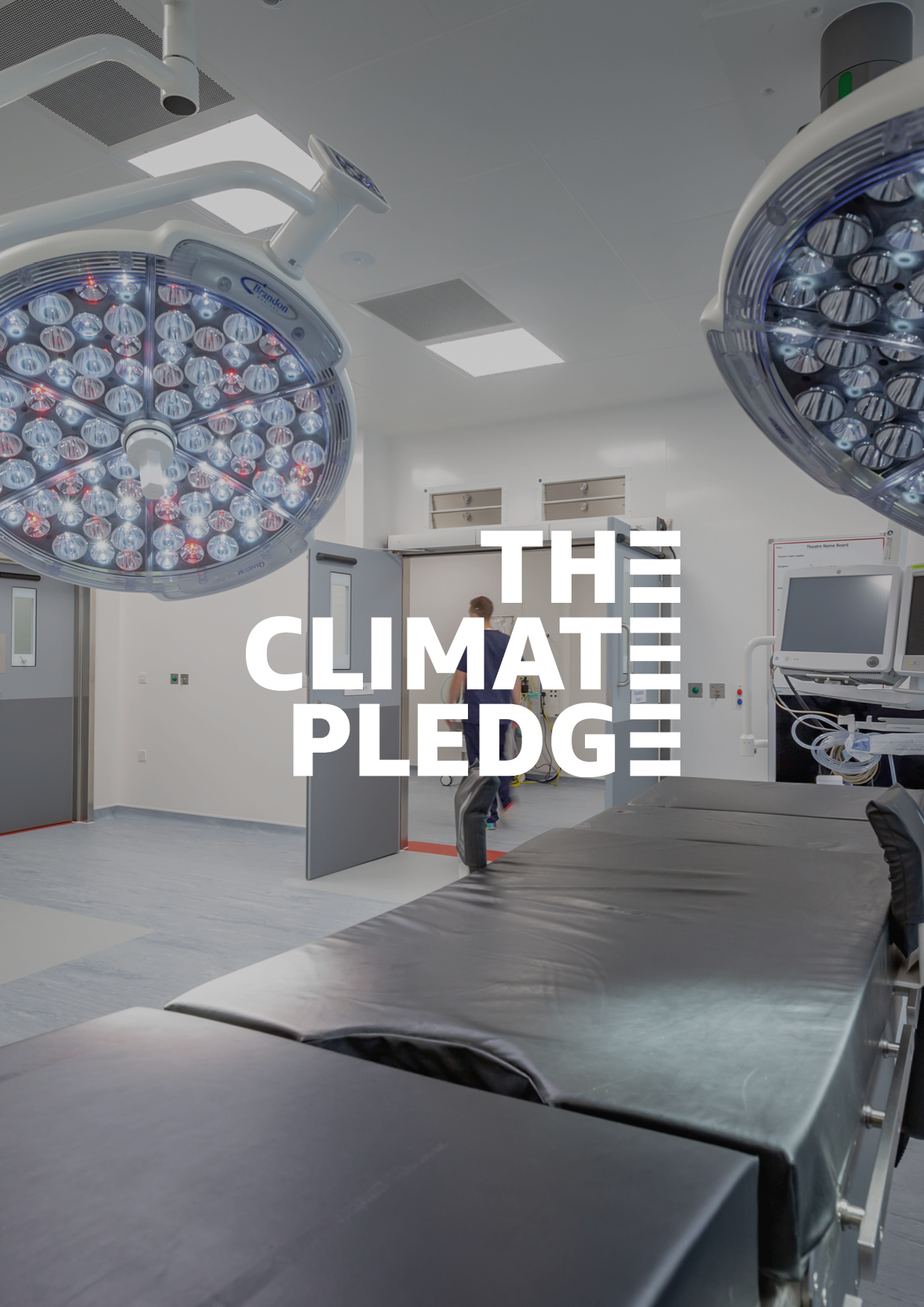 Committed to Sustainability
As part of BRG Technologies, ModuleCo is committed to providing more responsibly manufactured buildings while reducing the impact our business activities have on our planet. We are developing more carbon efficient healthcare facilities, have implemented carbon reduction initiatives and signed The Climate Pledge, solidifying our commitment to reaching net zero carbon emissions by 2040.
Social Value
ModuleCo's philosophy is: 'we care'. We care about quality, compliance and speed of delivery, all of which feeds into those we care about most – the people that use our healthcare facilities. We want to bring a positive impact to clinical professionals and those they care for, which is why our social value initiatives, such as our children's book, are centred around that. Visit the BRG Technologies social value webpage to find out more.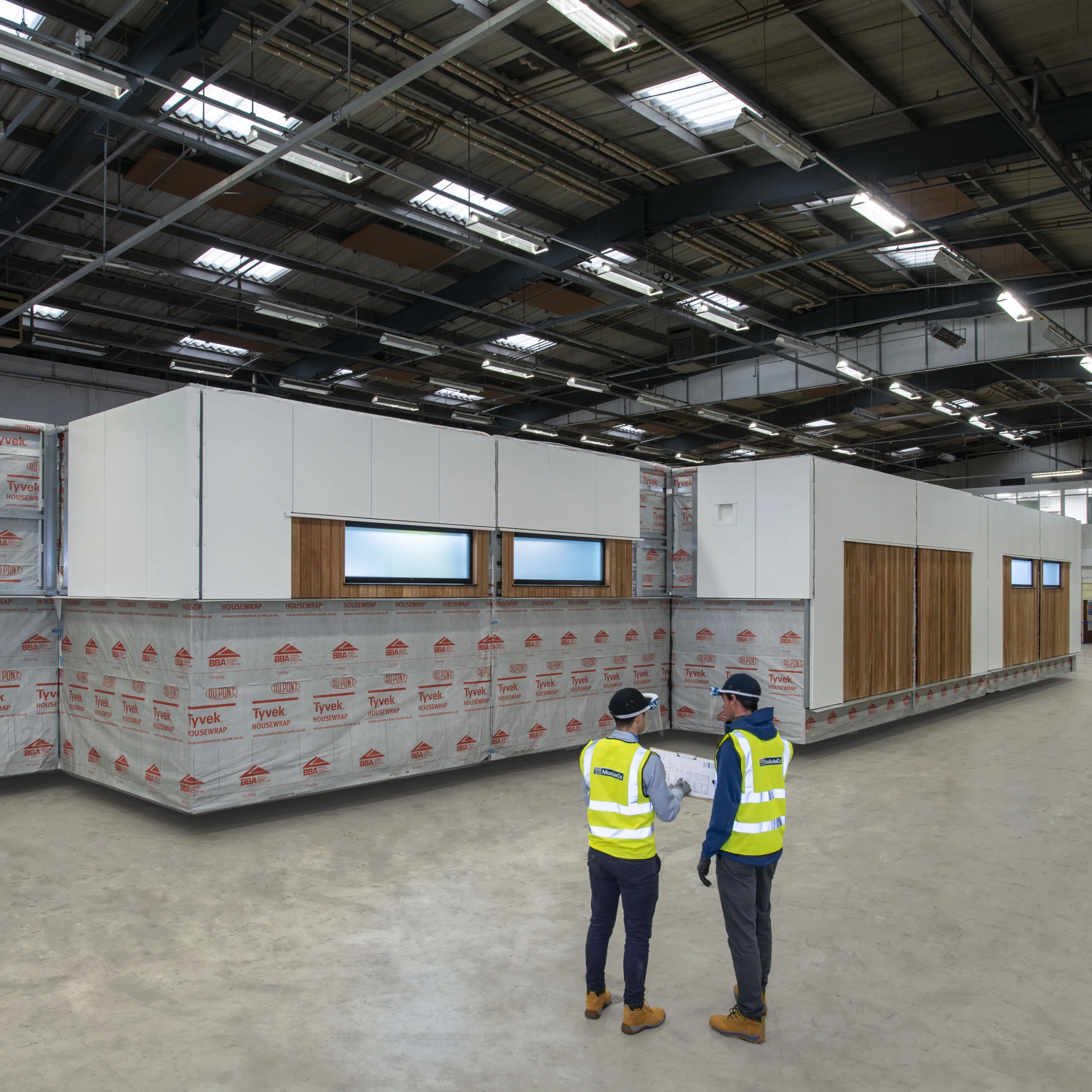 Join Our team
ModuleCo is a BRG Technologies company, and our purpose is to constantly innovate, to never stay still and always strive to improve. To continue with this, we must always look to our people and find those who will champion efficiency, strive for excellence, and have the utmost integrity to function as part of one team. If you are interested in joining our team, please visit the BRG Technologies careers page.