#1
Operating theatre provider in the UK
140+
Operating theatres Provided to the NHS and private healthcare sector
1430000
Number of procedures carried out in our operating theatres
operating theatres
ModuleCo design and build the highest-quality modular operating theatres and surgical facilities available. "The operating theatres are so exceptional – we have surgeons quite literally queuing up to use them." Professor Phil Begg, Executive Director Of Strategy And Transformation, Royal Orthopaedic Hospital.
For all types of surgeRy
We offer bespoke solutions for all surgical specialisms and any scale of requirement, from a single operating theatre suite to a complete surgical hub or operating department. Each operating theatre is designed for its intended clinical use. Our designs are tailored to all surgical specialisms including: vascular, laparoscopic, ophthalmic, orthopaedic, spinal, gynaecology and maternity.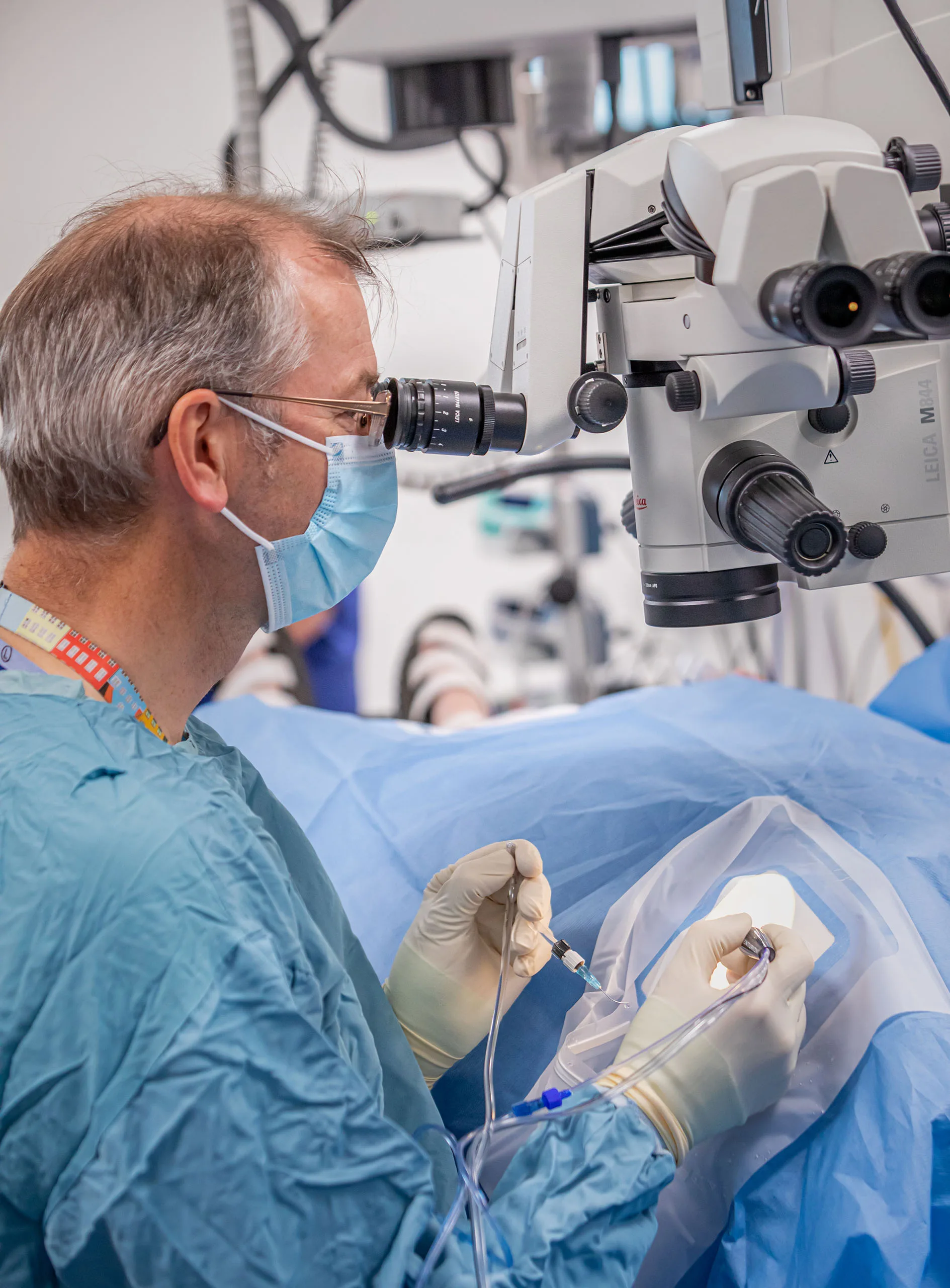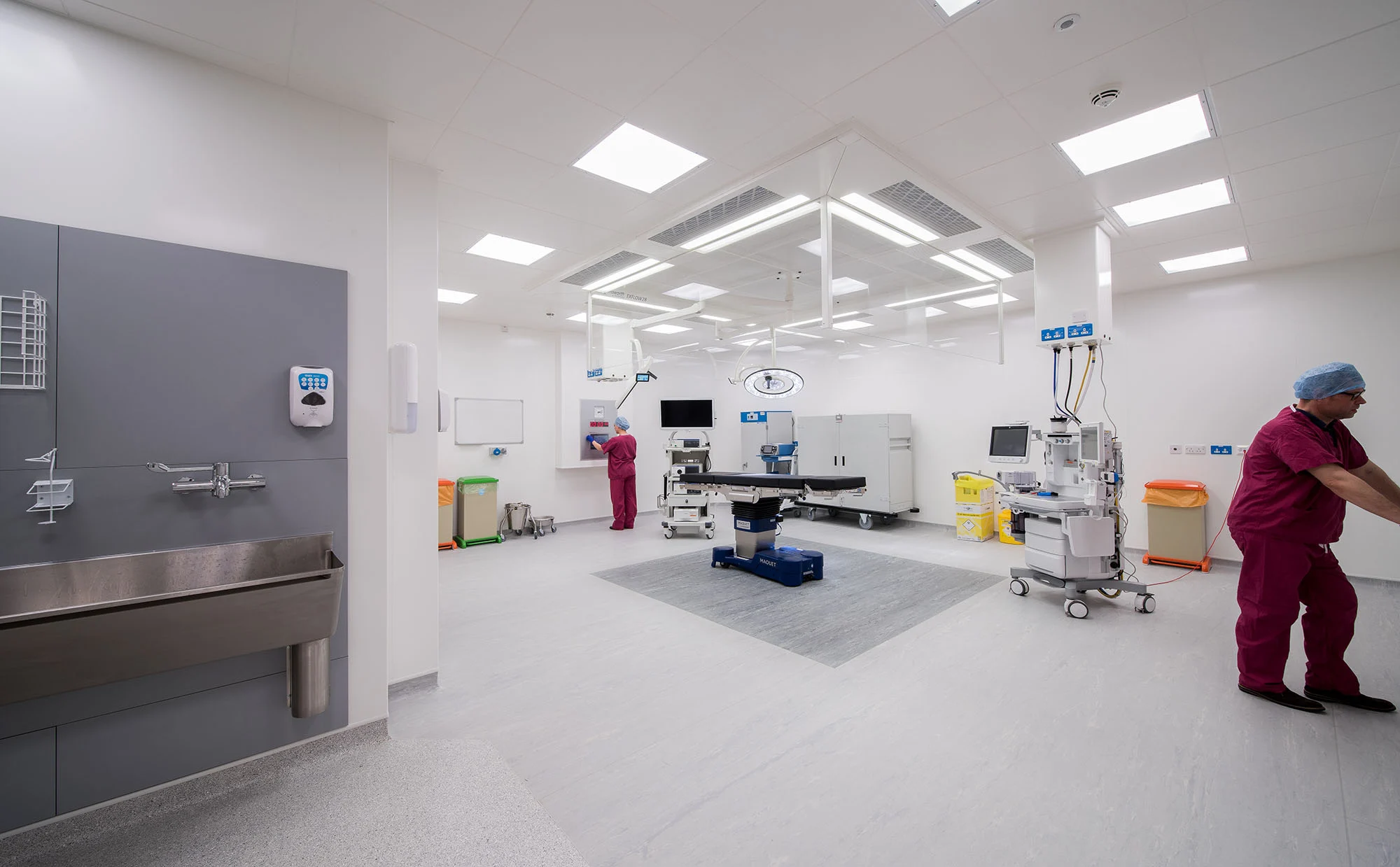 Operating Theatre Suites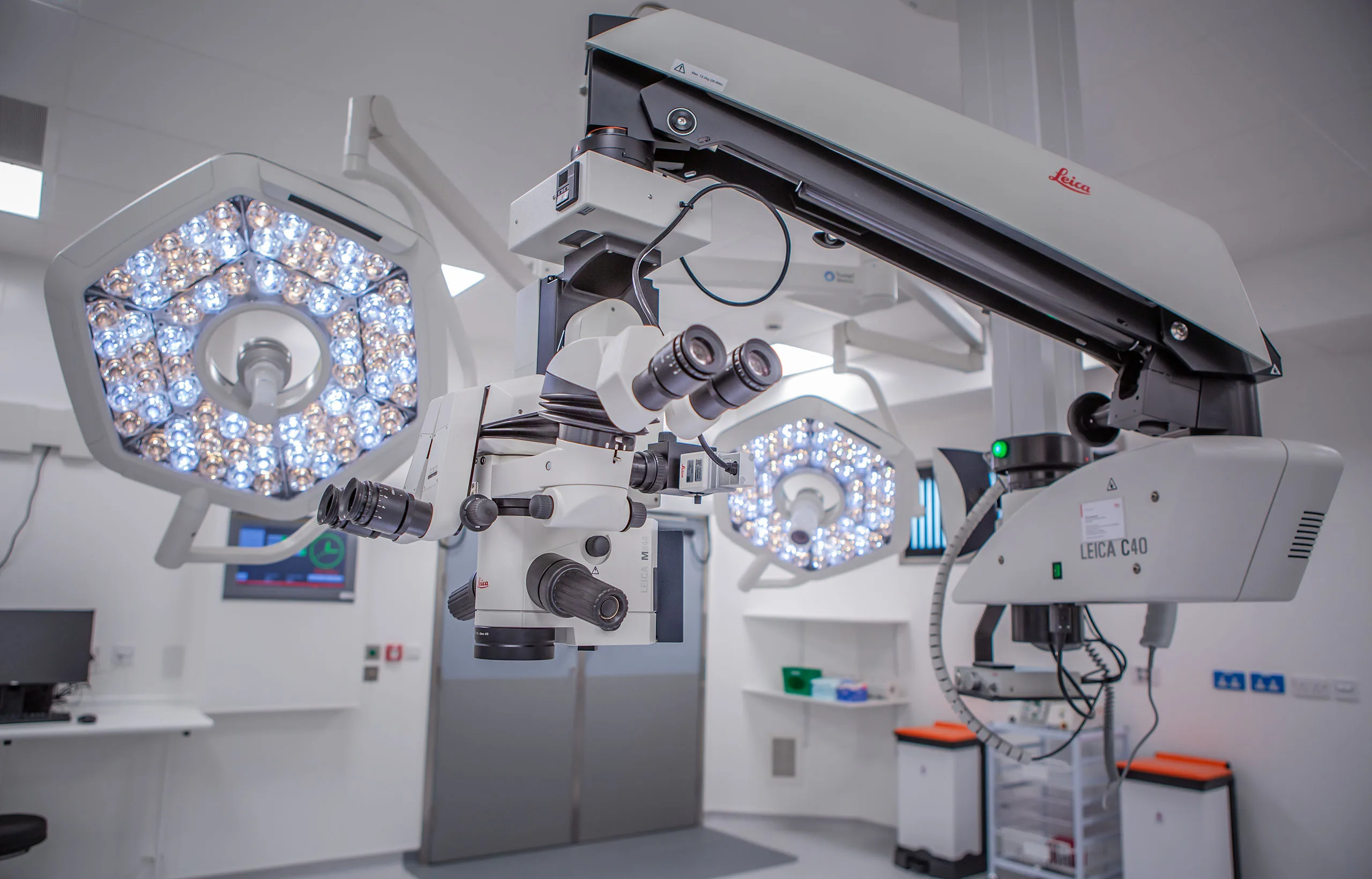 Day Surgery units
Surgical Hubs
HBN and HTM Compliant
Each of ModuleCo's theatre facilities is designed and manufactured by us in accordance with the NHS HBN and HTM guidelines for healthcare facilities. Specifically important are: HTM 02-01, HTM 03-01, HTM 05-02 and HBN 26.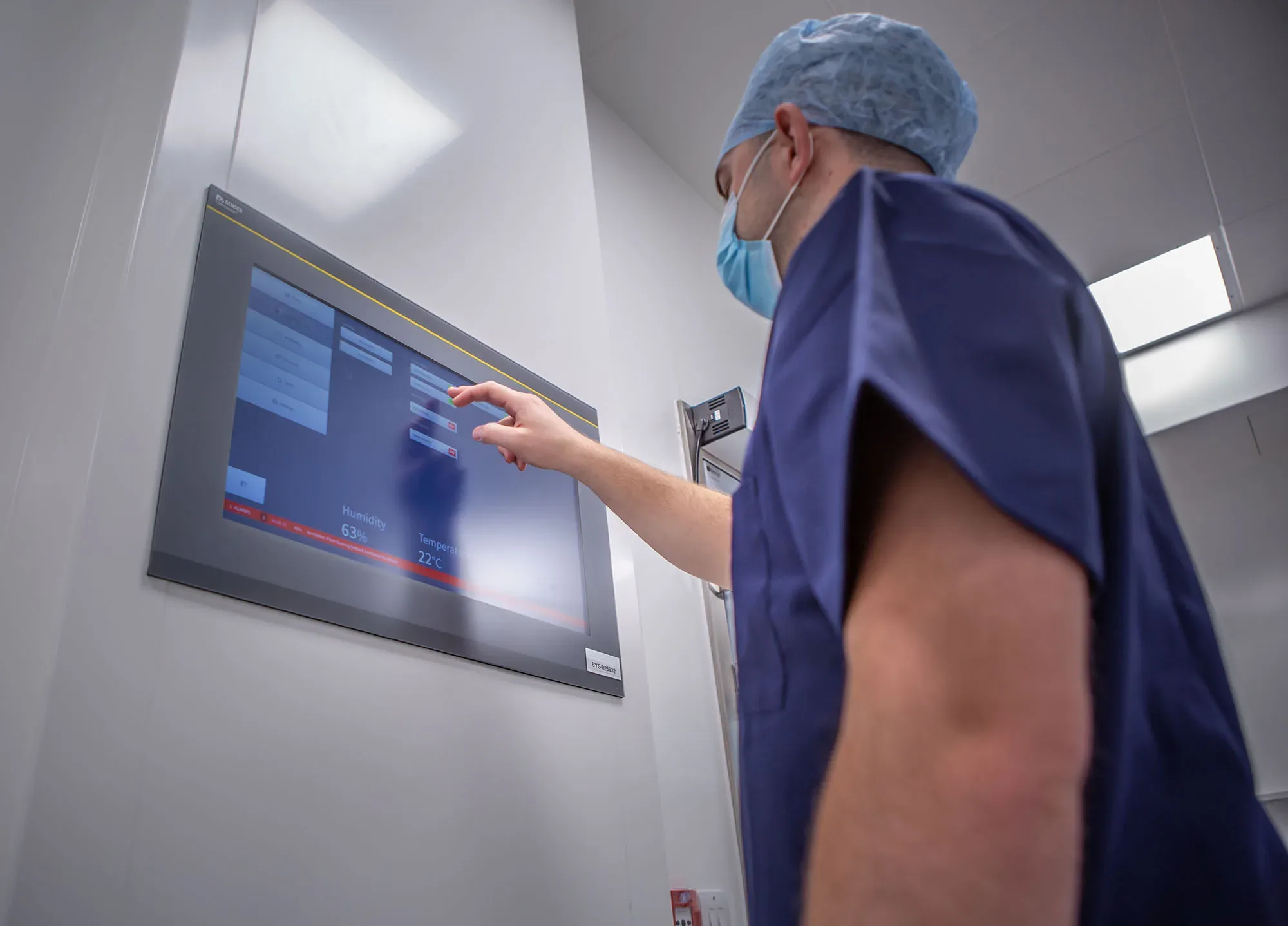 Complete specification
All group 1 equipment is provided, including anaesthetic pendants, surgeon's light and surgeon's panel with both internal and external finishes tailored to match the existing hospital estate. ModuleCo are supplier agnostic and happy to work to any hospital's existing specification. Further options can include laser or x-ray protection and frosted windows to provide your surgical team with natural light.
Hospital Wards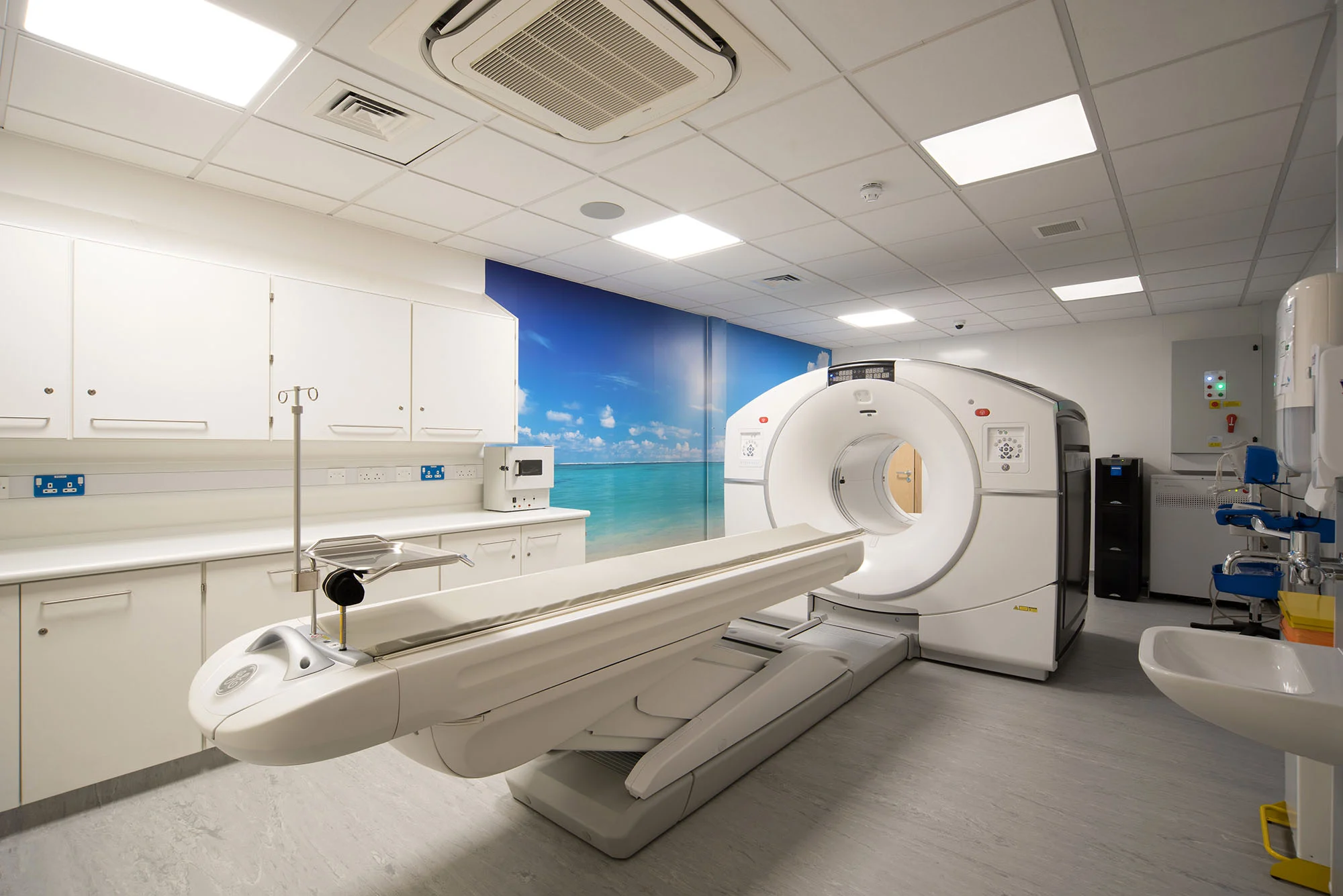 Diagnostic Imaging
Specialist Facilities