Off-site Construction
15,000
Square metERs of dedicated off-site manufacturing space
300+
Off-site construction projects delivered globally by our TEAM
90%
Amount of construction processes we can complete off-site
"Extremely impressive to see an almost complete building sat in the factory. A real feat of engineering."
"The most advanced off-site facility I have seen prior to transporting to site. A very good impression of a well-organised assembly process – every detail thought through."
"Very impressive finish to a high standard. They lead the market, in my experience, in both high standard of work and level of works completed prior to site."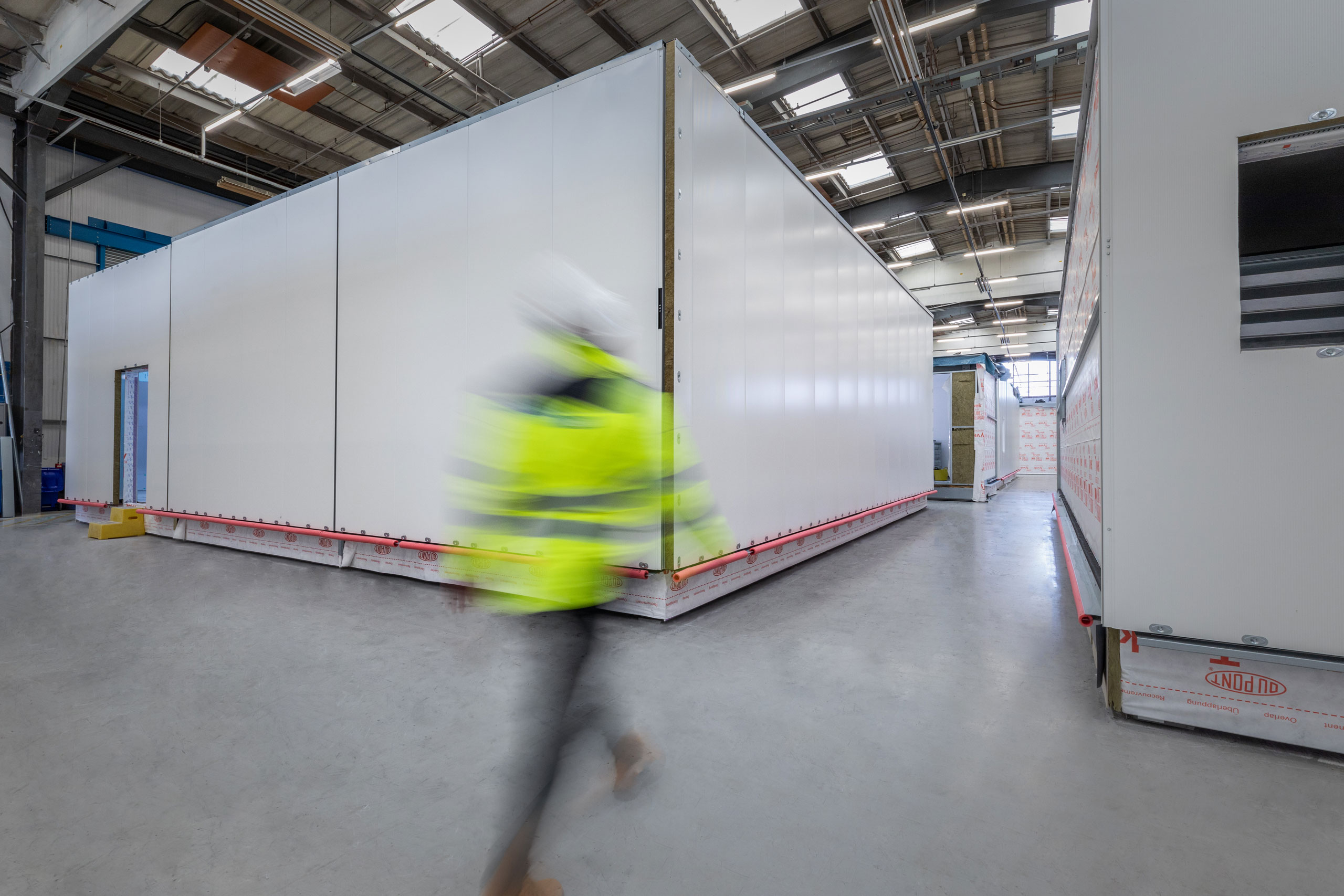 Global leaders in off-site construction
Part of BRG Technologies, the global leaders in off-site construction, ModuleCo has been manufacturing specialist healthcare facilities off-site for over two decades. Our team have delivered over 300 off-site construction projects across Europe, the USA, Australia and Africa.
GENUINE
off-site
Our approach to off-site construction goes further than any other healthcare building provider. We complete up to 90% of the manufacturing and construction process off-site, drastically reducing the on-site programme and removing much of the risk and disruption away from your hospital. Our clients are actively encouraged to visit our 11,000m2 manufacturing centre and we regularly provide tours of our facilities during the off-site phase.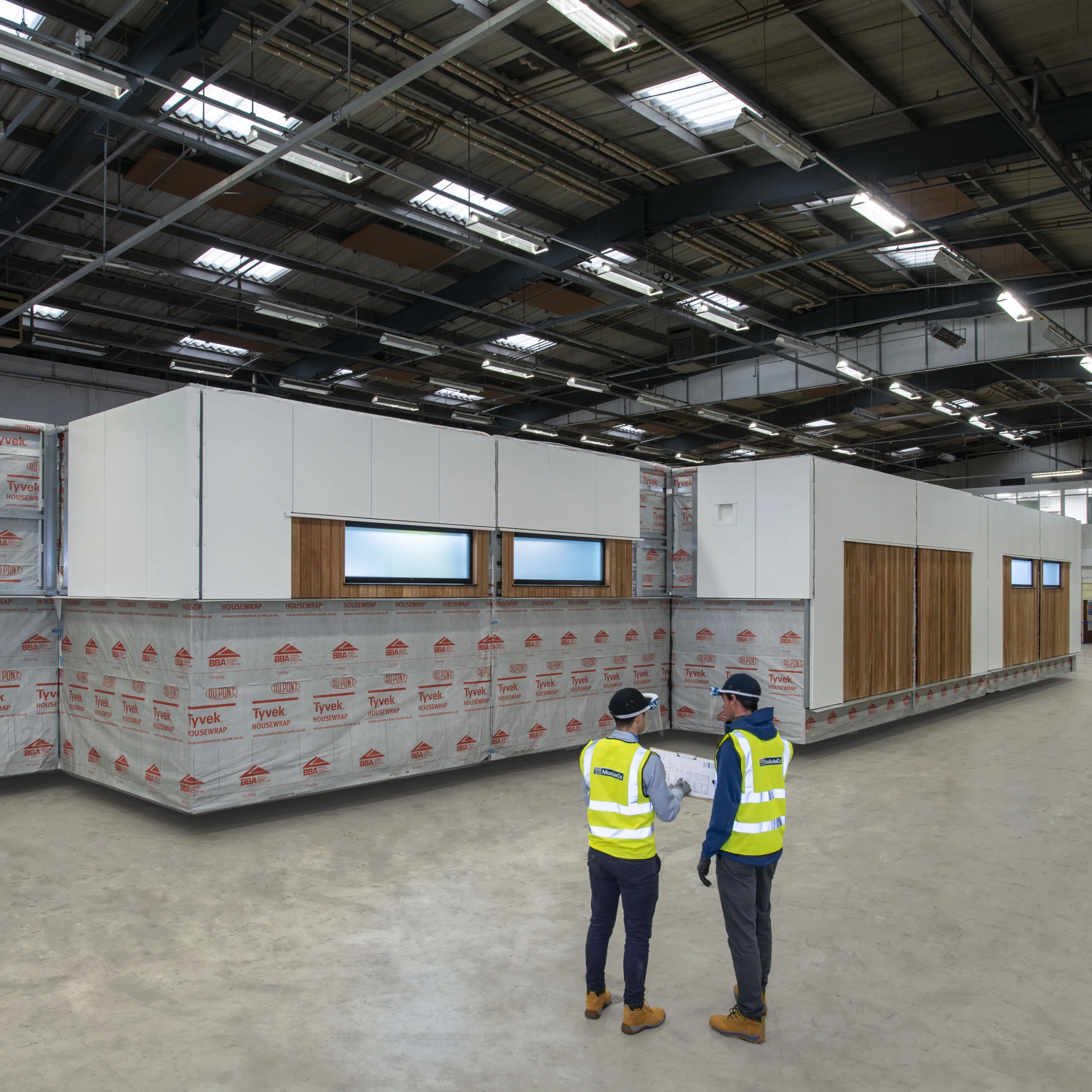 'factory First' approach
Our pioneering off-site construction approach is referred to as 'factory first'. By maximising the works carried out off-site, we dramatically reduce the risks associated with conventional construction. We have complete control over quality and programme, ensuring we deliver on time and on budget every time.
Promoting sustainability
Our methods promote better management of materials and waste, helping to reduce the carbon emissions generated by your project. We can reduce, re-use and recycle more effectively in our tightly controlled environment.