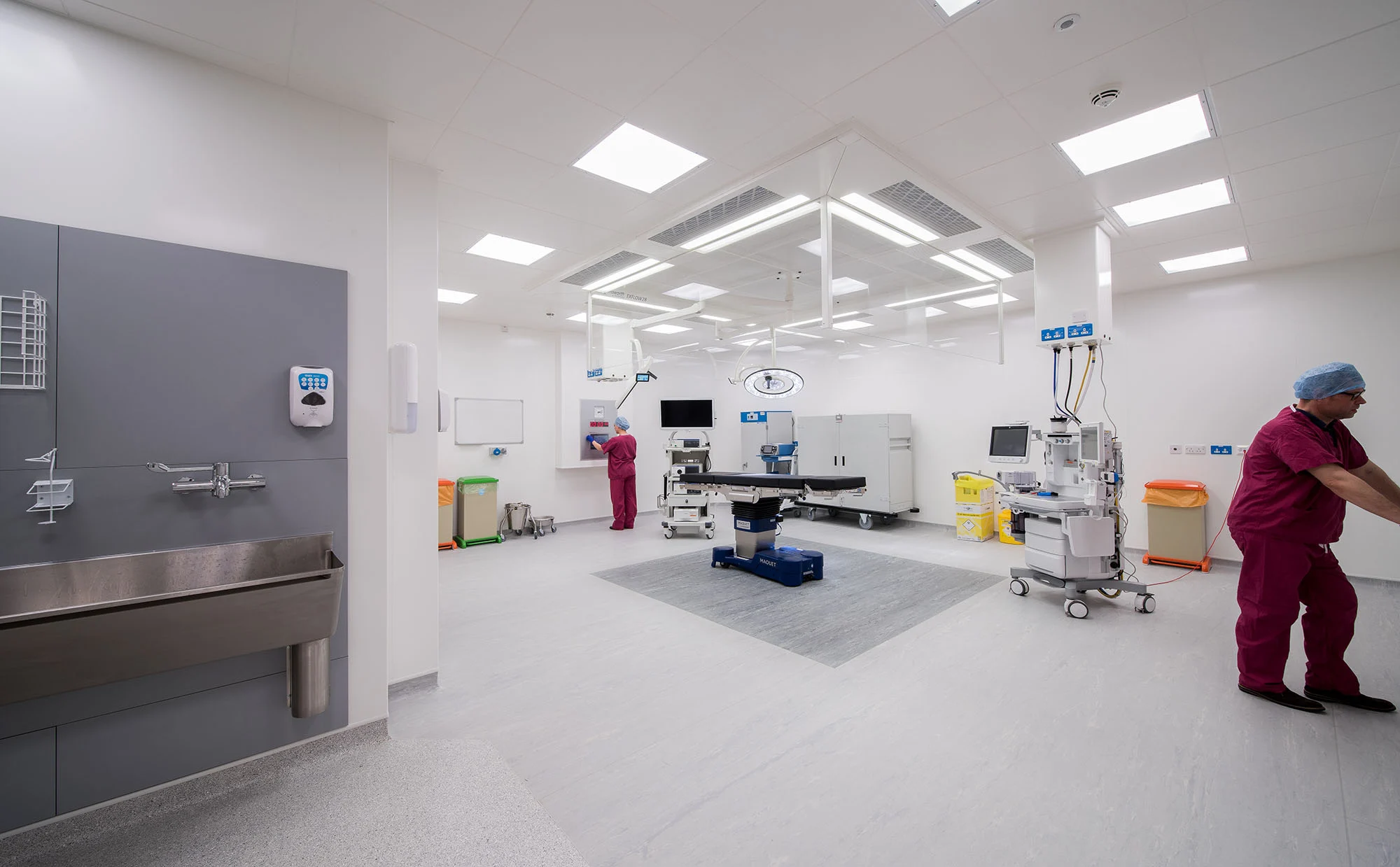 Flexible surgical capacity
ModuleCo's operating theatre suites provide flexible capacity expansion with an adaptable arrangement which centre around our world class HBN compliant 62m2 operating room. Theatre suites will typically include: an HBN compliant operating room (with integral 3-person scrub), anaesthetic room, prep room, dirty utility with a local IPS/UPS room.
Designed for any site
By designing our theatres in-house, we are able to find a solution for even the most challenging of sites. Previously, our theatres have been installed on podiums above ground-floor level, in long and narrow courtyards, and onto five-storey buildings.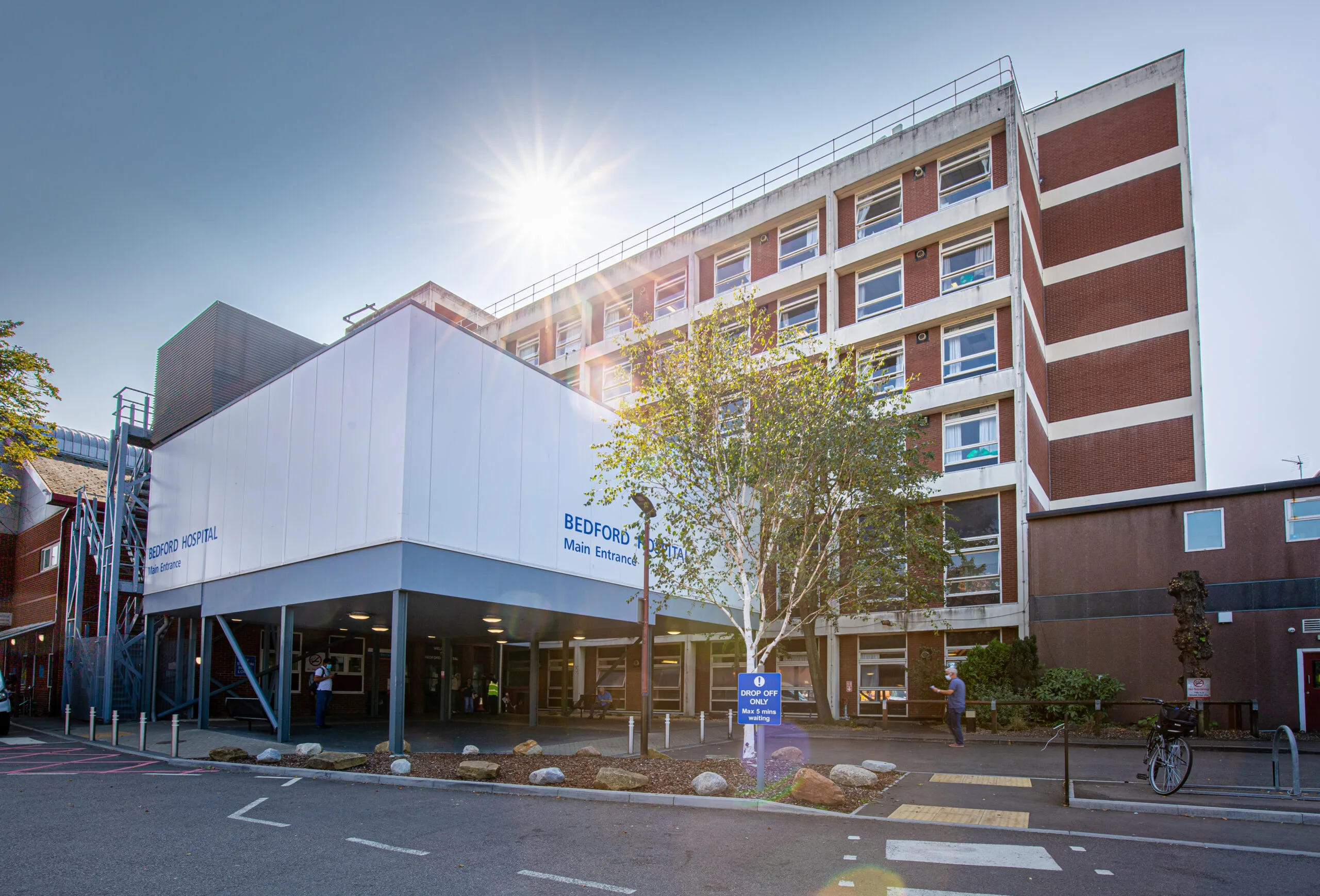 a range of options
Our operating theatres are available with a number of options:
First-stage recovery ward
Laminar flow ultra-clean ventilation canopy (skirted or skirtless)
Laser protection for specialist surgical equipment
Lead lining for mobile imaging equipment
Specification options to suit your required surgery type
Multi-operating theatre suites
We design our operating theatre suites to be modularised, allowing for greater flexibility of your capacity expansion, offering a range of scalable options to suit the number of theatres you require still within a compact facility footprint. For example, two fully compliant theatre suites can be provided in as little as a 288m2 footprint.
ModuleCo has also provided several large-scale, multi-theatre projects as whole operating theatre departments or surgical hubs.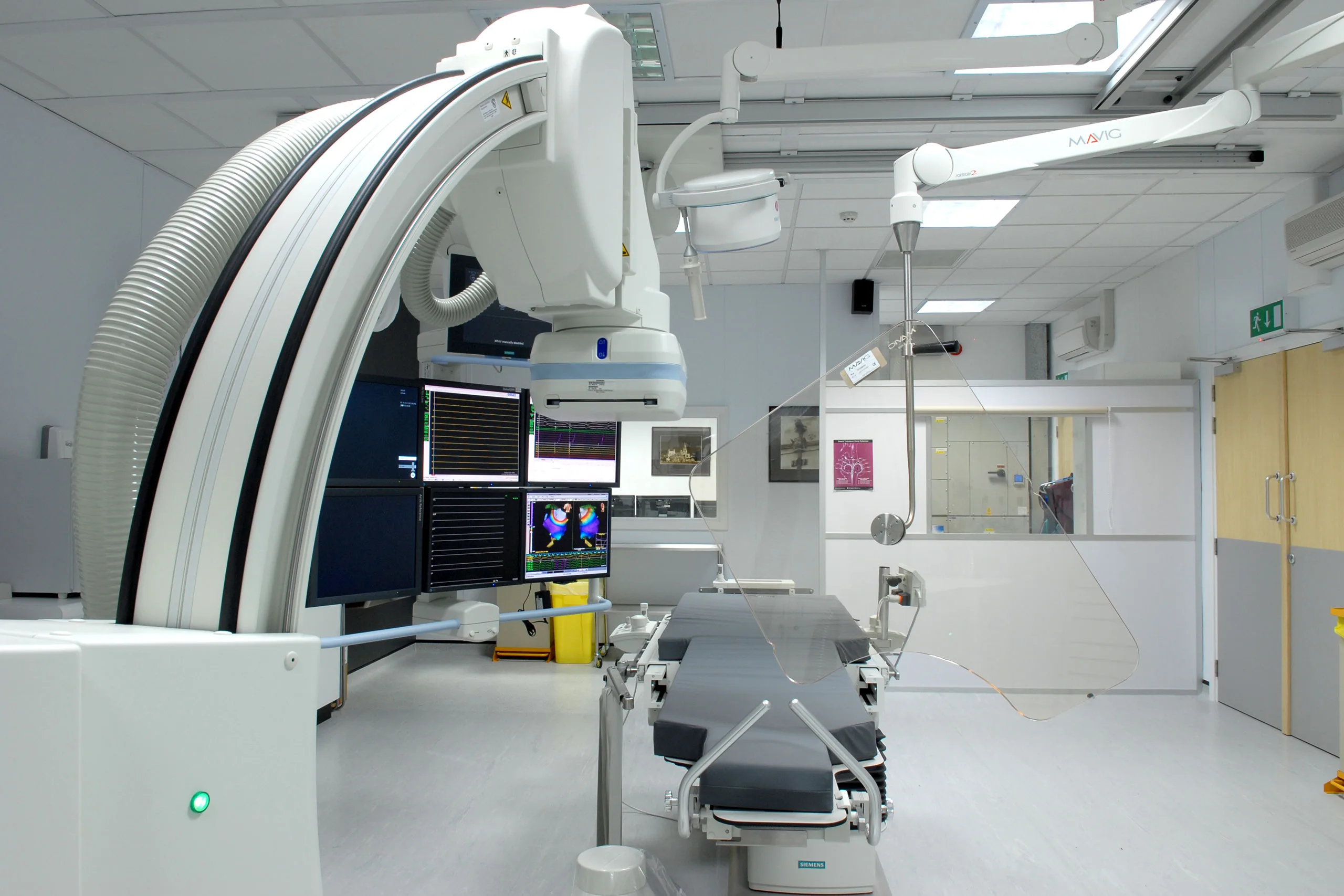 Hybrid and barn theatres
Our theatre suites can be designed to accommodate larger hybrid theatres with space for the required imaging equipment, such as a fixed C-Arm, MRI or CT. We also offer barn operating theatres, providing an open-plan surgical environment where multiple patients can have procedures concurrently, each with their own ultra-clean ventilation.
Operating Theatres
Hospital Wards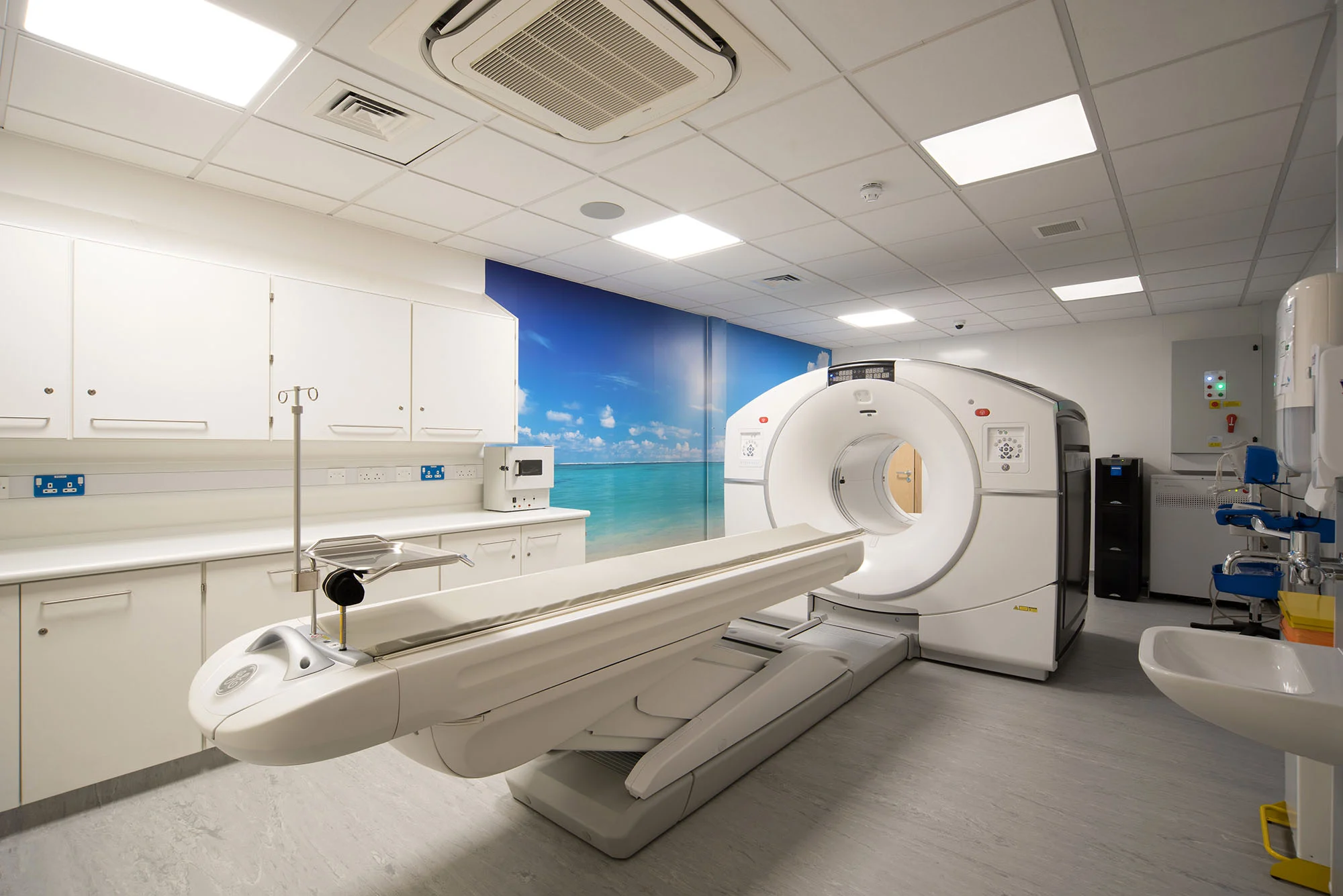 Diagnostic Imaging