With little to no space on site, ModuleCo provided an innovative solution to install a brand new UCV operating theatre above Bedford Hospital's main entrance.
The Trust was able to hire the unit they desired, through our procurement partners, without the need for significant capital outlay.
Bedford Hospital NHS Trust provides a full range of district general hospital care services including maternity, vascular services and cancer care. These critical functions are provided from Bedford Hospital, which supports more than 270,000 people living in north and mid-Bedfordshire. The hospital is also the vascular hub for Bedfordshire, Luton and Dunstable, and Milton Keynes.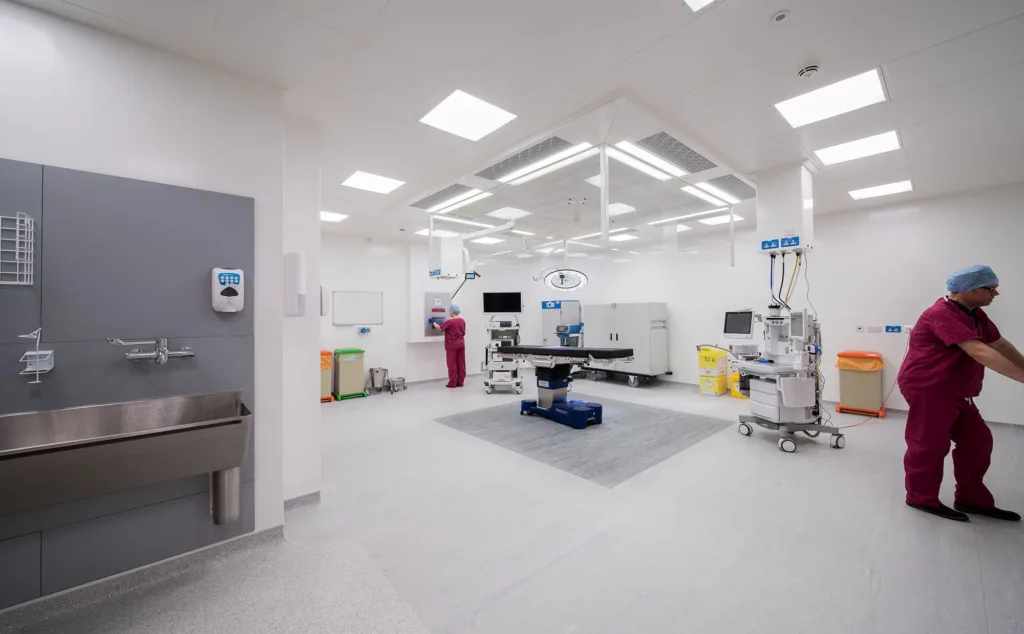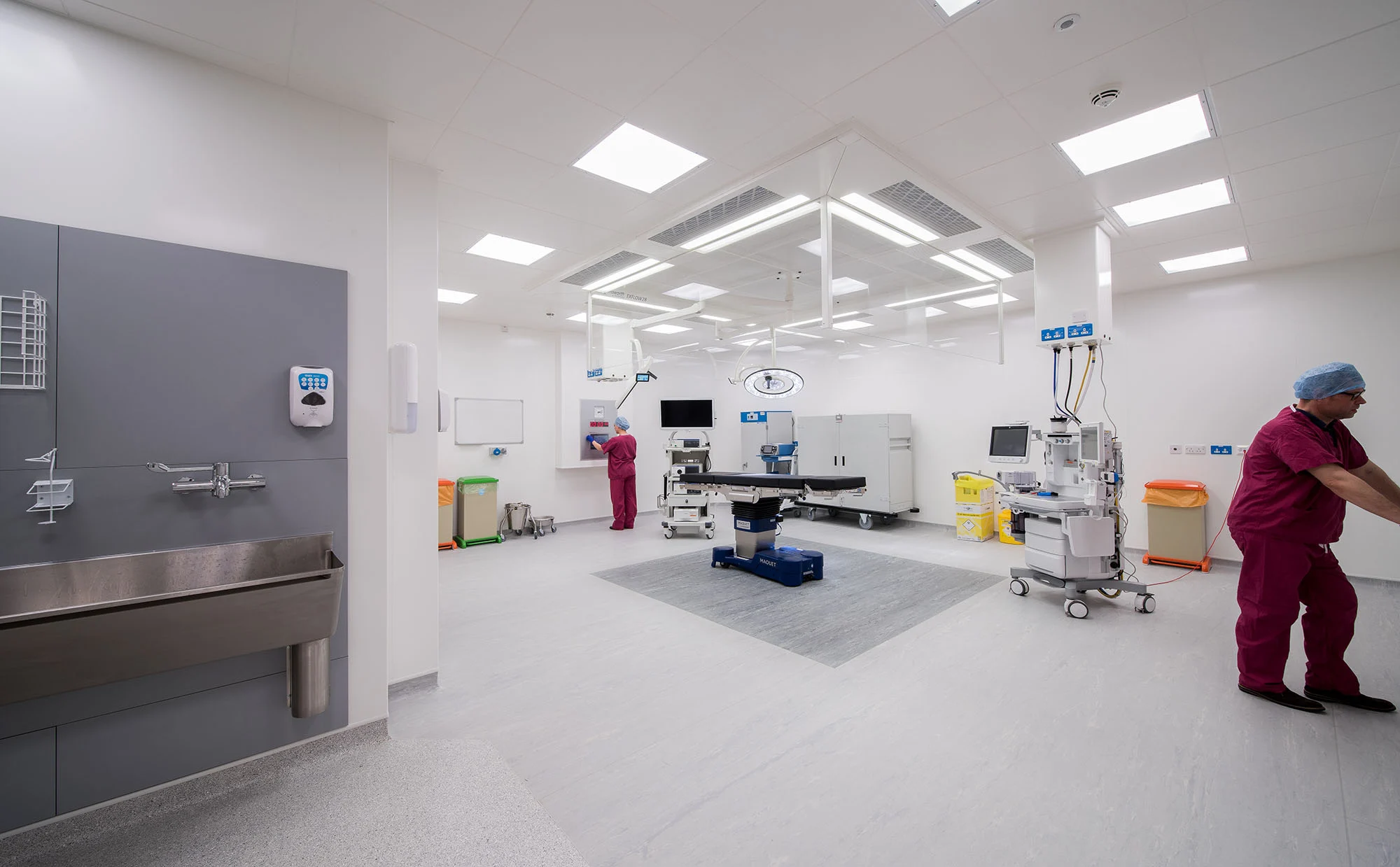 For some time the Trust had been augmenting its theatre capacity with a mobile unit that was no longer meeting their requirements, creating an urgent demand for an additional operating theatre fully compliant with their needs.
Using our vast healthcare design and construction experience, we were able to quickly initiate a design workshop with the Trust, producing a layout to meet their needs and ultimately handing over an operational facility only 18 weeks from order.
In order for the facility to have access to the hospital's main theatre department, which resides on the first floor, the ModuleCo design team created a steel podium structure for the facility to sit on. Having provided this type of structure on previous schemes it was a tried and tested solution.
The operating theatre is sited at first floor level above the hospital's main entrance. As a live and busy site, precise planning to ensure minimal disruption was required, including pedestrian diversion measures and the installation of an alternative main entrance.
The Trust were delighted with the facility. It was provided fully equipped and the project costs were rolled up into an agreed monthly hire rate. The hire rate also allows for full planned and preventative maintenance by our partners at ModuleCo Healthcare, critical in the safe and efficient operation of the facility. This a flexible hire solution offered to help many NHS Trusts resolve short and long-term capacity issues, at the same time relieving pressure on the Trusts Clinical and Financial teams.