In partnership with our facility hire procurement partners at ModuleCo Healthcare, ModuleCo provided a Twin Operating Orthopaedic Theatre and first stage recovery facility at the NHS Exeter Nightingale Hospital on behalf of the Royal Devon and Exeter NHS Foundation Trust.
The facility was required to assist the Trust in reducing waiting lists across Devon and surrounding region that were worsened by the COVID-19 pandemic.
With a total footprint of 480m2, the orthopaedic theatre facility was made up of: two 63m2 operating rooms with integrated scrubs, supported by anaesthetic rooms, lay up prep rooms and dirty utilities; a 73m2 first stage recovery with four beds; and a 91m2 theatre storage building.
After being decommissioned as a COVID-19 hospital, the site is being redeveloped into the Southwest Ambulatory Orthopaedic Centre, Devon Diagnostic Centre and a Centre of Excellence for Ophthalmology, as well as providing rheumatology services.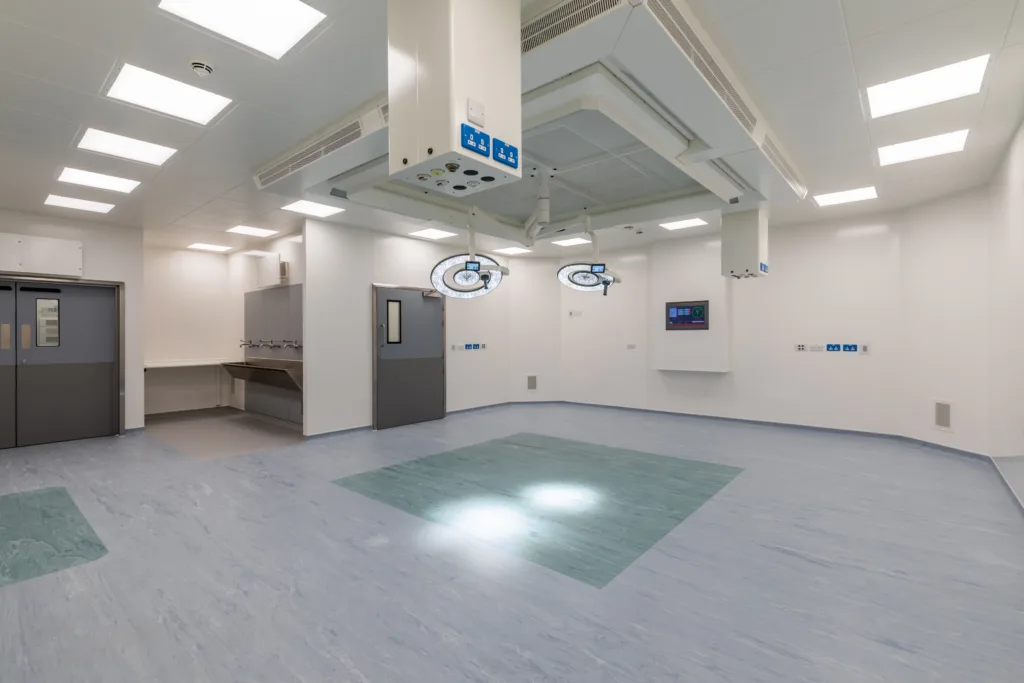 The trust opted for a 5-year hire of this high specification facility, avoiding the need for significant capital upfront, procured rapidly via the NHS SBS Framework.
Speaking during the handover of the facility, Managing Director at ModuleCo Healthcare, Alan Wilson, said: "We're extremely proud to be offered this opportunity to work with the NHS, in what is another project that has been delivered on programme and within budget. Working in partnership with the local NHS team during the delivery of the scheme has been a real pleasure, and it once again demonstrates the multiple benefits that off-site construction can bring to the healthcare sector."
Jonathan Brindley, Sales & Marketing Director at ModuleCo, added, 'This project is a great example of how off-site construction is a time-efficient way of creating high-quality, additional clinical capacity for busy NHS Trusts. We've successfully collaborated with our partners, ModuleCo Healthcare, for many years and it's fantastic to see another project handed over'.