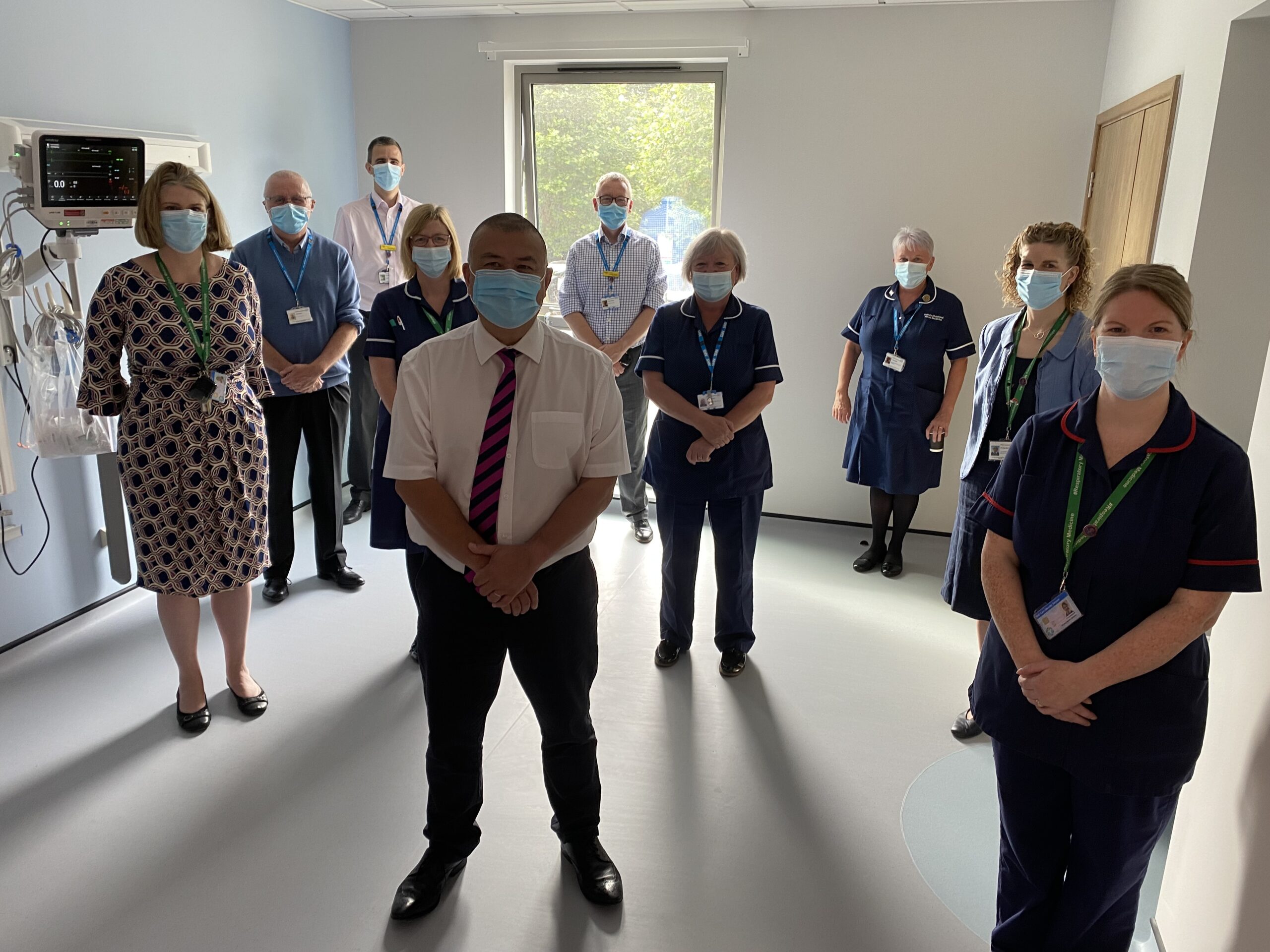 Specialist Ward for Lincoln County Hospital
ModuleCo provided a specialist respiratory unit for the United Lincolnshire Hospitals NHS Trust to assist with their ongoing response to COVID-19 and provide permanent ward capacity at their Lincoln County Hospital site.
The eleven-bed specialist respiratory ward is designed to provide the optimum environment to aid and expedite patient rehabilitation from acute respiratory issues; as well as providing a state-of-the-art work setting for the staff. The ward's design significantly reduces noise within the bedrooms, eliminates vibrations at the bed position and provides a consistent temperature, efficiently, all year-round.
The respiratory ward has been designed with eleven single bed rooms. All patient rooms are equipped with high-tech video and monitoring equipment allowing the Trust to provide patients with non-invasive ventilation and other specialist respiratory treatments.
United Lincolnshire Hospitals NHS Trust Chief Executive, Andrew Morgan, said:
"This unit is all side rooms, reducing the need for staff to enter unnecessarily, meaning they will help us to control the spread of infection. This will not only really help us when treating patients during the COVID-19 pandemic but will also provide a fantastic facility to deliver a modern, high quality respiratory service for the future."
For the more critically ill patients, a dedicated 4 bedroom Negative Pressure Isolation Suite was provided within the facility offering an acute clinical space. The Negative Pressure Isolation suite conforms to HBN04-01 Supplement 1, WHO recommendations and UK Government guidelines making it one of the only, dedicated, Negative Pressure Isolation suites in the region.
The unit will also be home to the Captain Sir Tom Moore Pleural Procedure room, which will treat both inpatients and outpatients from across the county who have diseases of the lining of the lung.
90% of the facility's construction took place off-site in ModuleCo's specialist manufacturing facility in Gloucestershire. It was installed at the Lincoln County Hospital site in 72-hours, minimising the disruption to the active hospital estate.
Donna Gibbins, Matron at United Lincolnshire Hospitals NHS Trust, said:
"We have been working hard for a long time to improve our respiratory service and the opening of this new specialist unit will transform the care we can provide to the patients of Lincolnshire. Bringing this to reality is a real honour for everyone involved."
The Trust were able to focus on developing patient care plans whilst ModuleCo undertook the project works. Allowing more time than typically seen on such schemes for the Trust to focus on the well-being and recovery of their patients within the new ward.
The facility was provided order to handover, in just seven months. Allowing treatment of patients to begin far quicker than if other more traditional methods of construction had been employed.
Business Development Manager for ModuleCo and project sponsor, Edward Dusting, said:
"We are so pleased to have worked with the Trust on another significant project to provide the highest levels of patient care environment to the communities of Lincolnshire.
"Everyone connected with ModuleCo takes great pride in what has been achieved with the Trust in an impressively short space of time.
"Delivering this technically complex scheme quickly, on budget and on programme amid a global pandemic and whilst maintaining the highest H&S standards, is testament to the world-class expertise of our designers, project managers and contractors."
Professor Jonathan Van-Tam, the Deputy Chief Medical Officer for England, officially opened the facility. He noted:
"Thank you for the terrific honour to come back to Lincoln County Hospital to open the specialist respiratory unit, as this is something very close to my heart because of the pandemic and also because I have asthma. It is fantastic to see this happening, with this high-tech and cutting-edge facility which will very much put you on the map."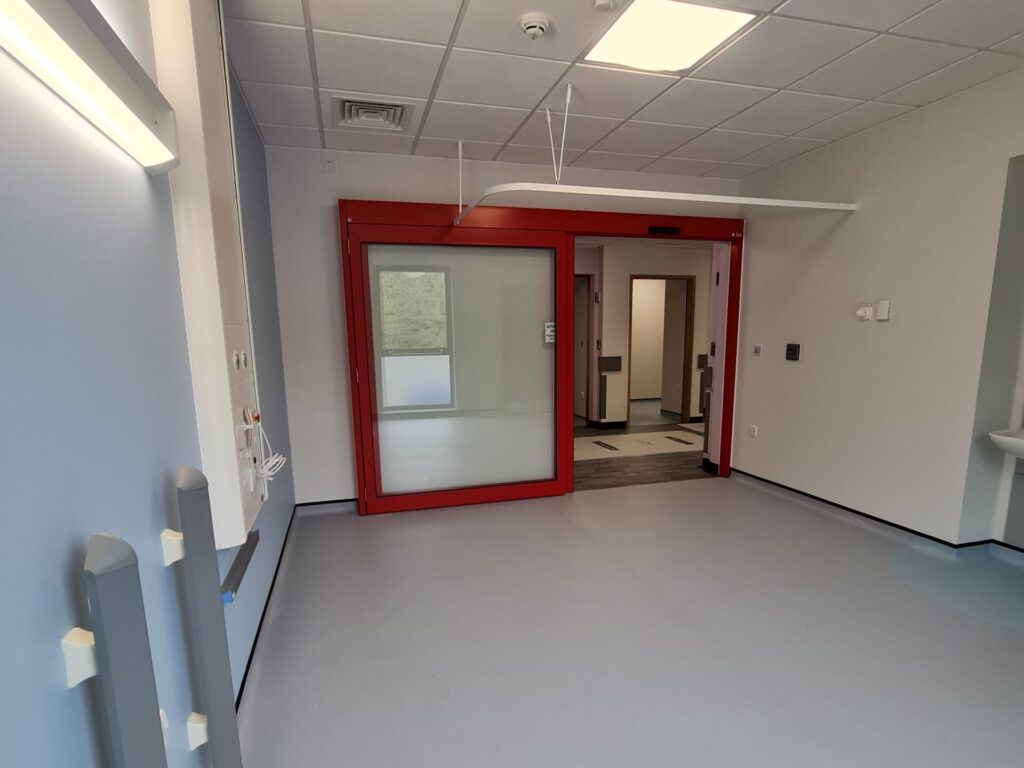 Negative Pressure Isolation Units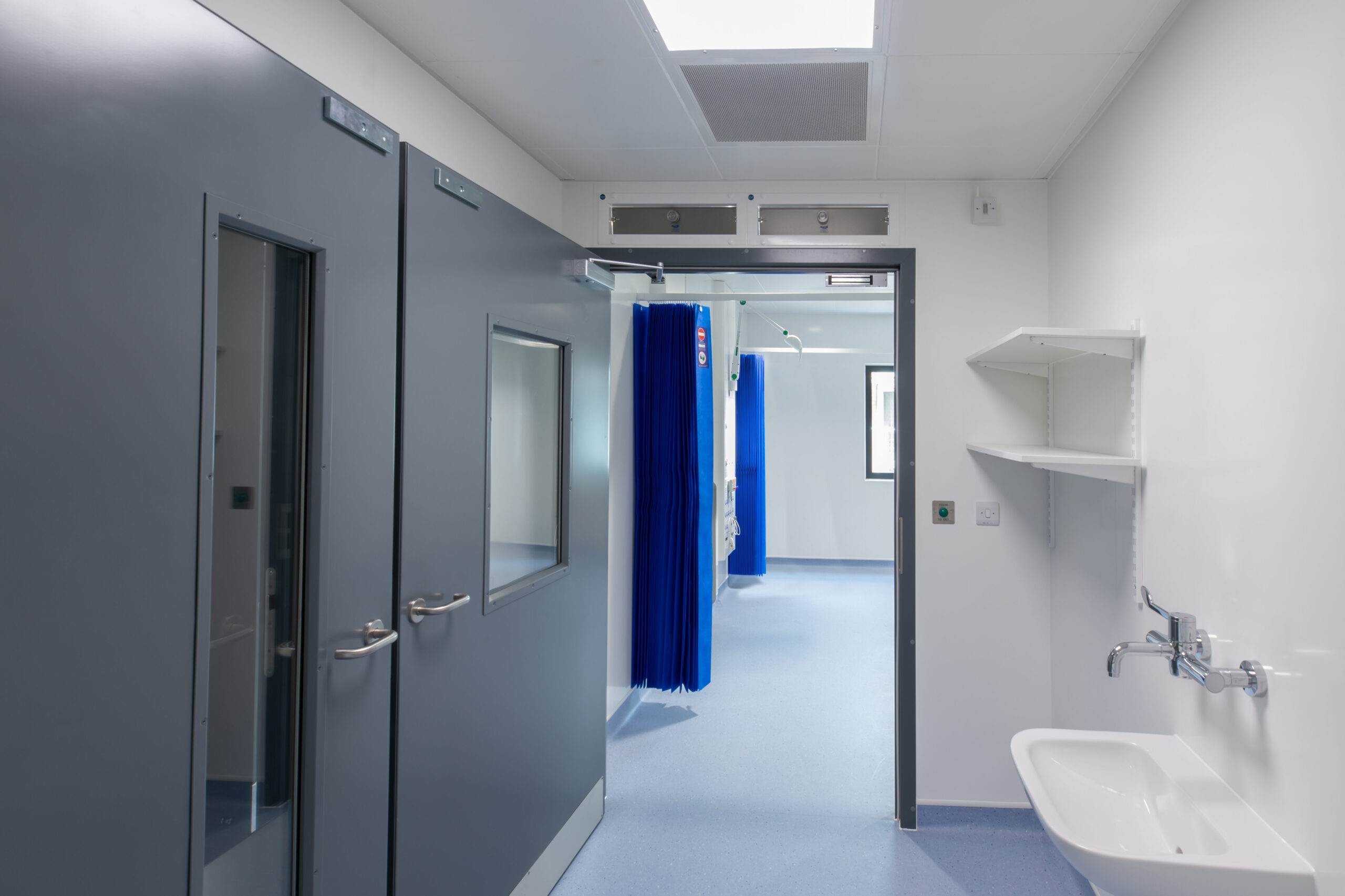 Designed to treat both COVID19 patients and those requiring critical care for other communicable diseases, we provide HCID Negative Pressure Isolation Units that are patient-ready in just 8 weeks.