ModuleCo are delighted to have provided a modular operating theatre suite at Newark Hospital in partnership with the Sherwood Forest Hospitals NHS Foundation Trust, becoming the cornerstone of The Newark Elective Hub.
The Newark Elective Hub project includes the new modular operating theatre manufactured by ModuleCo and improvements to the existing theatres, providing expanded local services for patients to access swifter care without the need to travel further afield. Upon completion this project will serve the community by reducing waiting times, improving patient experience, and creating new clinical jobs.
The Newark site is separated from the Trust's emergency pathway that is delivered at King's Mill Hospital. This allows surgical teams at Newark Hospital to focus on planned procedures.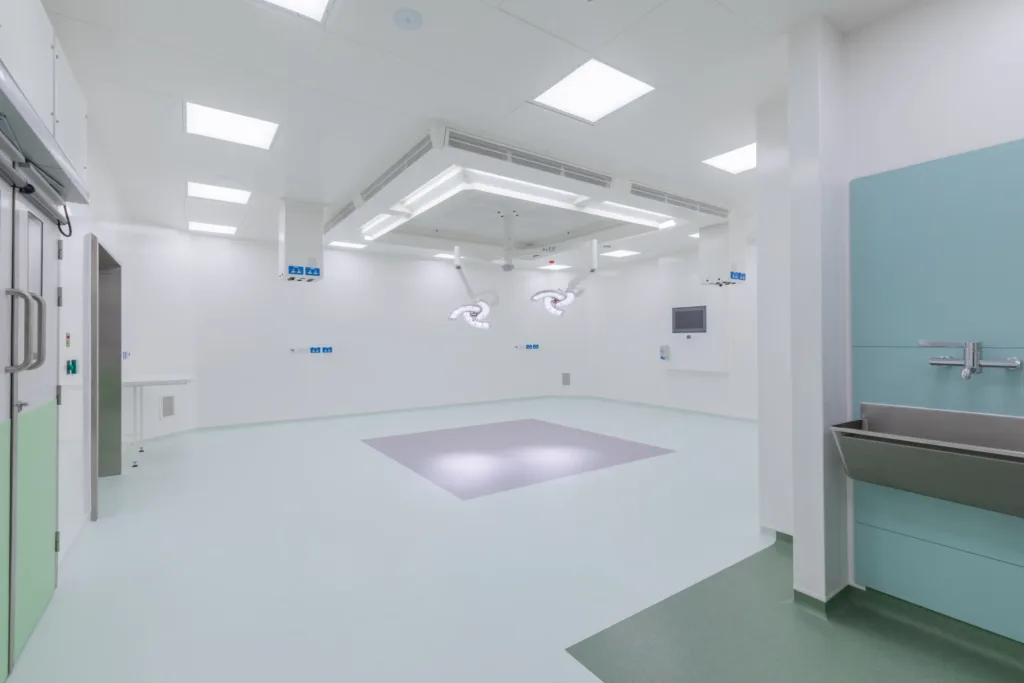 The impressive 208m2 facility includes a spacious 61m2 operating room supported by an anaesthetic room, a sterile pack store and a dirty utility. Alongside these rooms are a three-bed first stage recovery ward and staff changing facilities.
The Trust plan to use the modular healthcare facility for operations on hips, knees, hands, and wrists, with other spaces for general surgery, breast surgery, ophthalmology, and gynaecology. A total of 2,600 procedures are expected to take place each year in the ModuleCo theatre.
A formal opening of the facility took place on the 30th October 2023 with the first patients due for their procedures in the new operating theatre the following week, commencing 6th November. The new build received a very positive response from staff at the Hospital who were buoyant on the impact it would have for them and the communities they serve.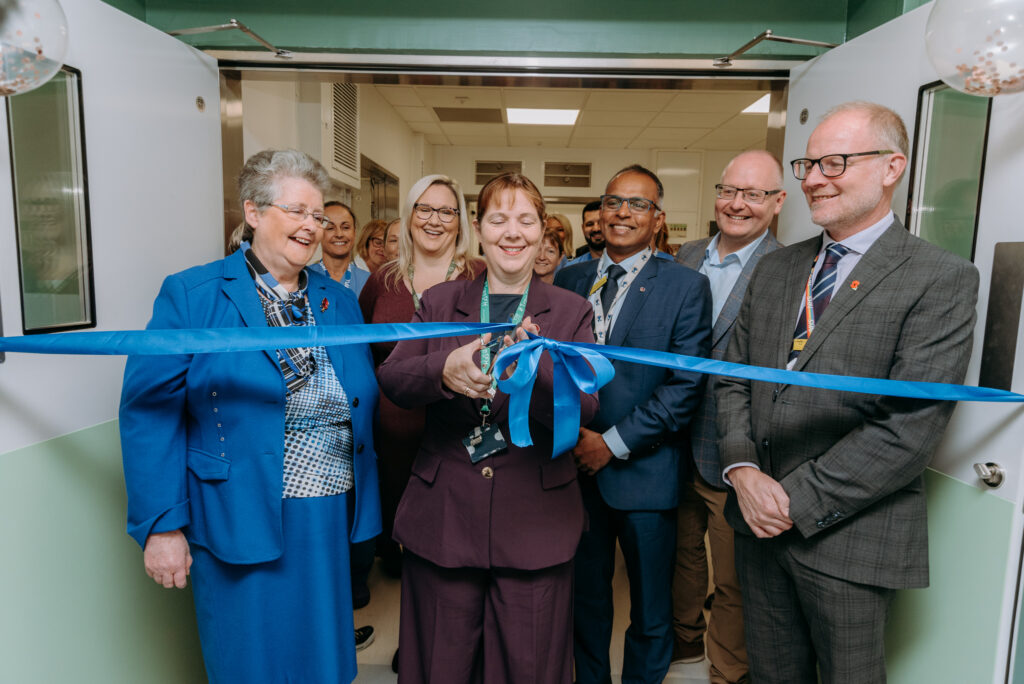 David Ainsworth, Director of Strategy and Partnerships at Sherwood Forest Hospitals, said: "We are proud to have opened this new theatre suite at Newark Hospital, which will mean more patients can get the treatment they need and get back to living a fuller life, faster.
"Patients who are generally fit and well and meet the criteria to have their operation at Newark Hospital will automatically be offered an appointment there. They can expect to receive the same high-quality care and treatment from our skilled, knowledgeable, dedicated and friendly teams as they would at King's Mill Hospital.
"The theatre is great news, not only for patients in our local communities, but also for our Newark Hospital colleagues working across a range of teams. It will provide greater job satisfaction, helping us to attract and retain the very best colleagues."
Consultant orthopaedic surgeon, Bala Srinivasan, said: "This is a state-of-the-art facility, and will be better for both staff and patients, many of whom will be able to go home the same day. It's a chance for people locally and further away – such as Mansfield and Ashfield – to get seen quicker."
Paul Robinson, the Trust's Chief Executive, commented: "This is fantastic for us at the hospital, and will make a huge difference to people waiting for operations."
The BBC News has featured this project: read more here