Specialist Theatre Capacity for Robotics
Continued Growth Required Specialist Theatres
ModuleCo have provided a world-class Operating Theatre Suite for the Circle Health Group, providing additional capacity for robotic surgery after continued growth at BMI The Park Hospital.
For almost 40 years, The Park Hospital has been a leading provider of private healthcare to the communities of Nottinghamshire and the surrounding areas, providing services to Sherwood Forest and Nottingham University Hospitals Trusts.
The hospital treats mainly private medical insurance patients or those who are funding their own procedures, but also has a number of patients through the NHS.
Amanda Dorkes, Executive Director of BMI The Park Hospital said:

"We are delighted to welcome patients into our new state-of-the-art operating theatre, which will become the new home for the recently acquired Da Vinci Robot, an advanced surgical system for precision cancer surgery.

"The fifth theatre will not only enhance the services already offered at The Park Hospital, it will allow us to increase theatre capacity, including complex cardiac surgery, as well as reducing waiting times for our patients."
The project presented a challenge for both our design and project teams. The site identified for the new theatre was to be located on the only available space at the hospital, a small courtyard area tightly enclosed on all four sides.
Our in-house design team used their skill to develop a design which contained all of the required accommodation into 4No. 10m modules. This was possible because all of our designs are bespoke and we are not restricted to a fixed module sizes as we manufacturer them in-house.
Floor performance was a key performance factory for the design as the surgical team at The Park had earmarked the new theatre to be home to their brand-new Da Vinci Robot, a technologically advanced surgical system with instruments to use in performing robotic-assisted minimally invasive surgery.
ModuleCo's operating theatres have floor vibration performance exceeds the HBN recommendations with a vibration factor of less than 1, requiring no design alterations to meet the specification of the surgical robot.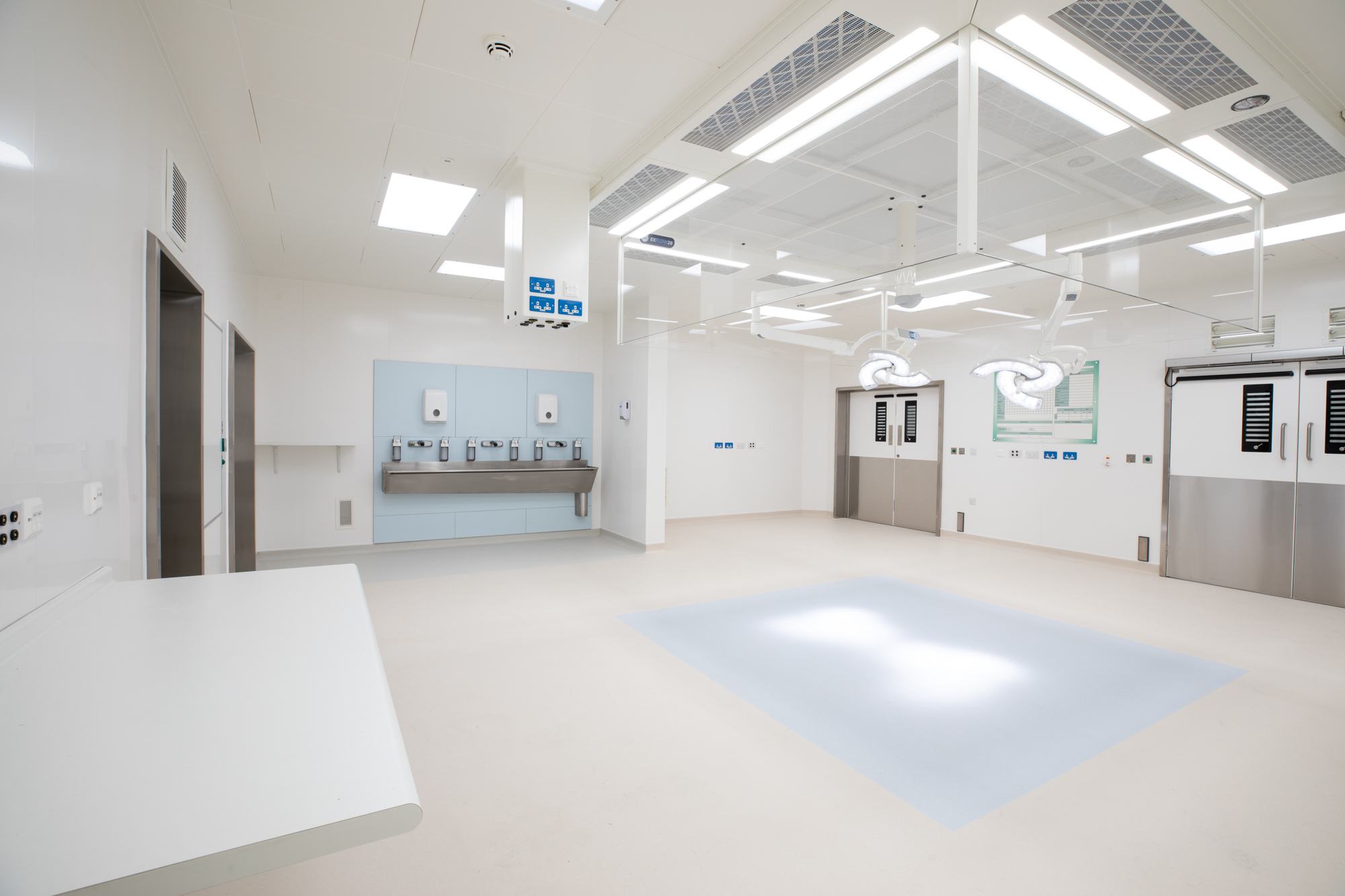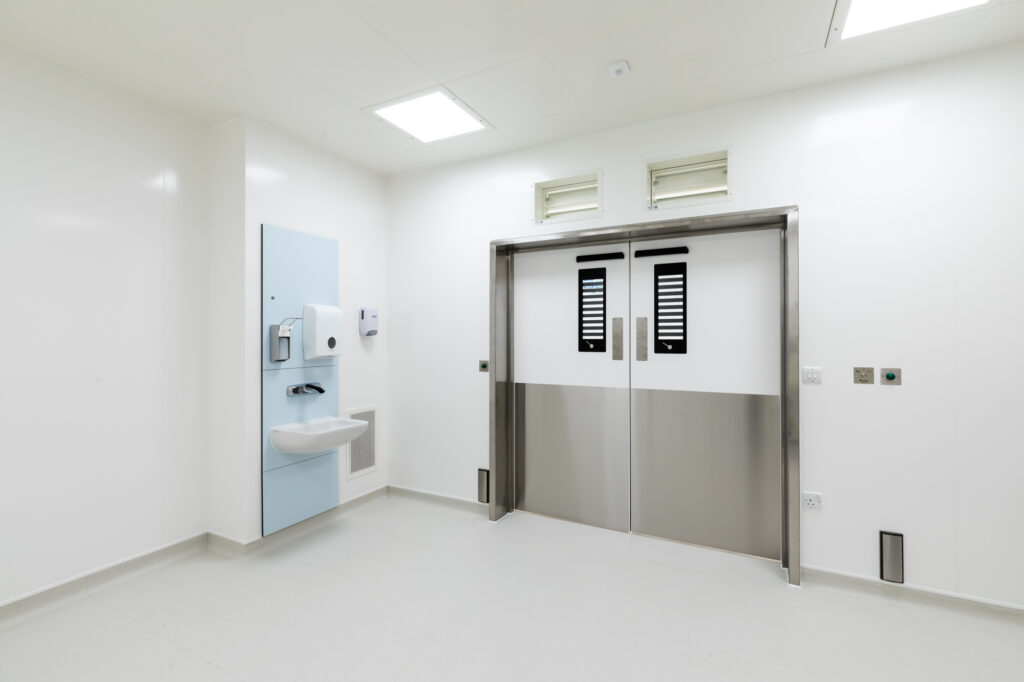 Operating Theatres
Our award-winning Operating Theatres are designed around both the patient and the professional clinical teams that use them every day. Having delivered over 120 state-of-the-art facilities in the UK alone, our team has learned precisely what healthcare professionals expect from a high quality facility.