We worked in close co-operation with ModuleCo Healthcare (MCH) and MMM Medical Equipment to develop the design and specification of this 8,600ft2 Central Sterile Services Department (CSSD).
The CSSD was designed to manage increased operational demand for medically sterile instruments from Stoke Mandeville Hospital and, when the need arises, other local hospitals as well.
The facility is located on the site of a demolished building on the Trust's estate and comprises of fourteen pre-engineered modules which were constructed off-site in ModuleCo's factory in Mitcheldean, Gloucestershire.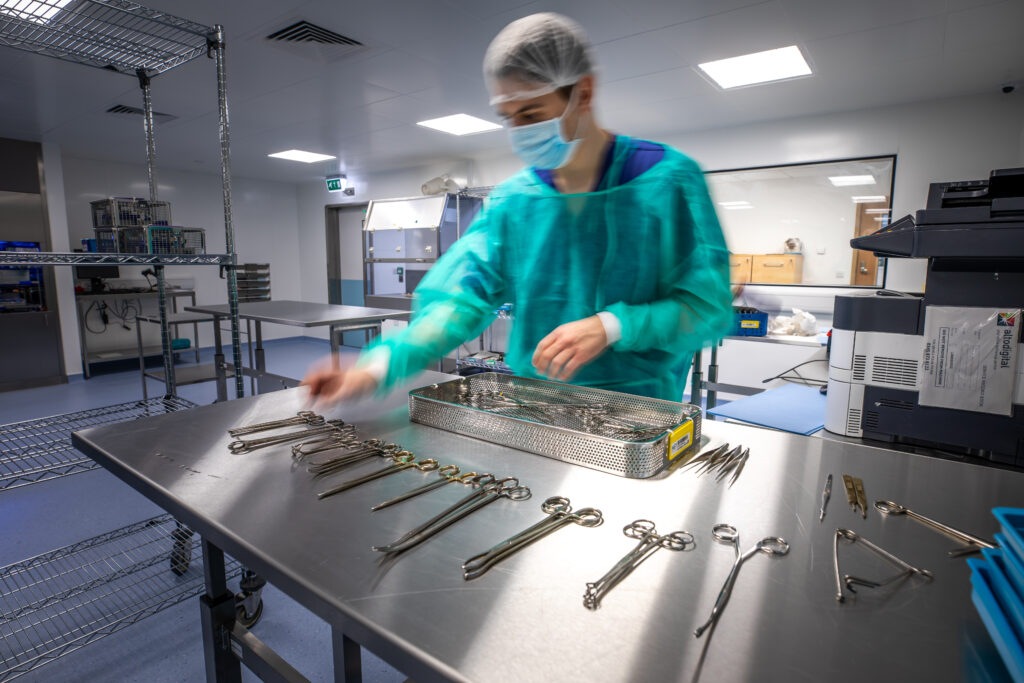 The ModuleCo approach meant the majority of the construction work, including the installation of the highly specialist sterilising equipment, took place in this assembly facility using local workforces, supply chains and sub-contract businesses.
As well as the construction elements, the service connections were also completed off-site which drastically reduced the site installation period and allowed for the quickest overall programme between order and provision to the Trust of an operational CSSD facility.
ModuleCo was fully engaged in every aspect of this technically challenging project including planning, asbestos removal, demolition of the pre-existing building, foundation works and the design, manufacturing, delivery, installation and commissioning of the modules on site.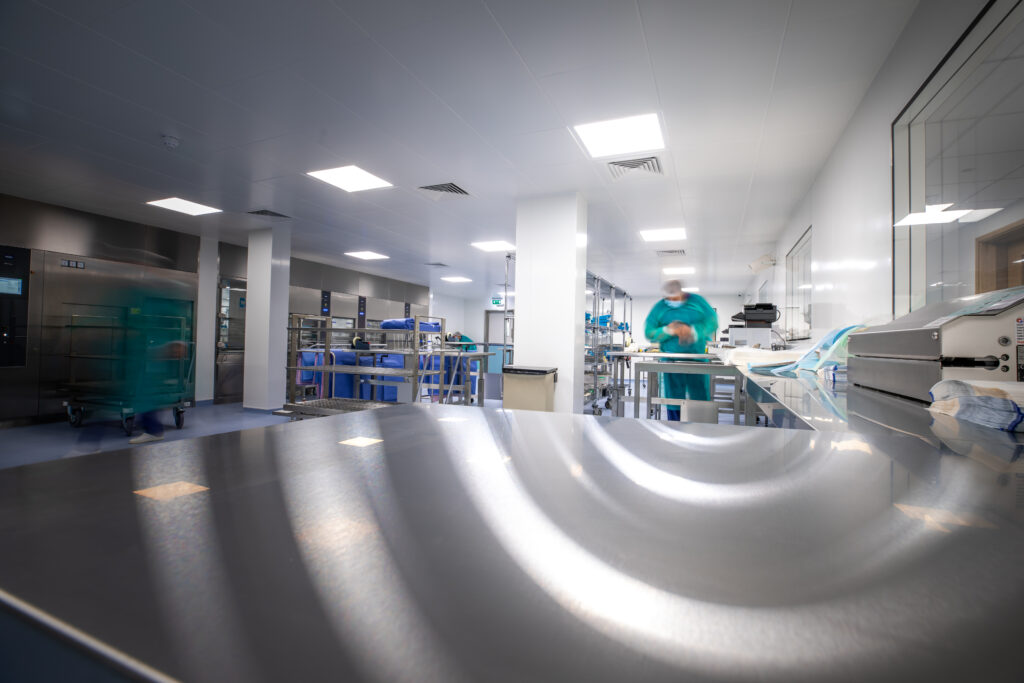 Making use of their many years' experience of financing projects involving NHS clients, MCH curated a specific 10 year commercial hire package for the Trust, with building and equipment costs as well as managed services covered by a single monthly rental payment.
ModuleCo, MCH and MMM are proud to have delivered this critical facility to the Trust quickly and safely whilst observing and implementing recommended measures to manage the COVID-19 pandemic. Site installation of the modules took place during the first phase of the national lockdown which enabled us to hand over the completed facility on time.