ModuleCo recently installed a twin operating theatre orthopaedic centre at Montagu Hospital, a non-acute hospital in Mexborough, in partnership with the Doncaster and Bassetlaw Teaching Hospitals NHS Foundation Trust.
The facility has been officially named as the 'Mexborough Elective Orthopaedic Centre of Excellence' following a vote where members of the public were asked to select their favourite name for the healthcare facility from a list of options.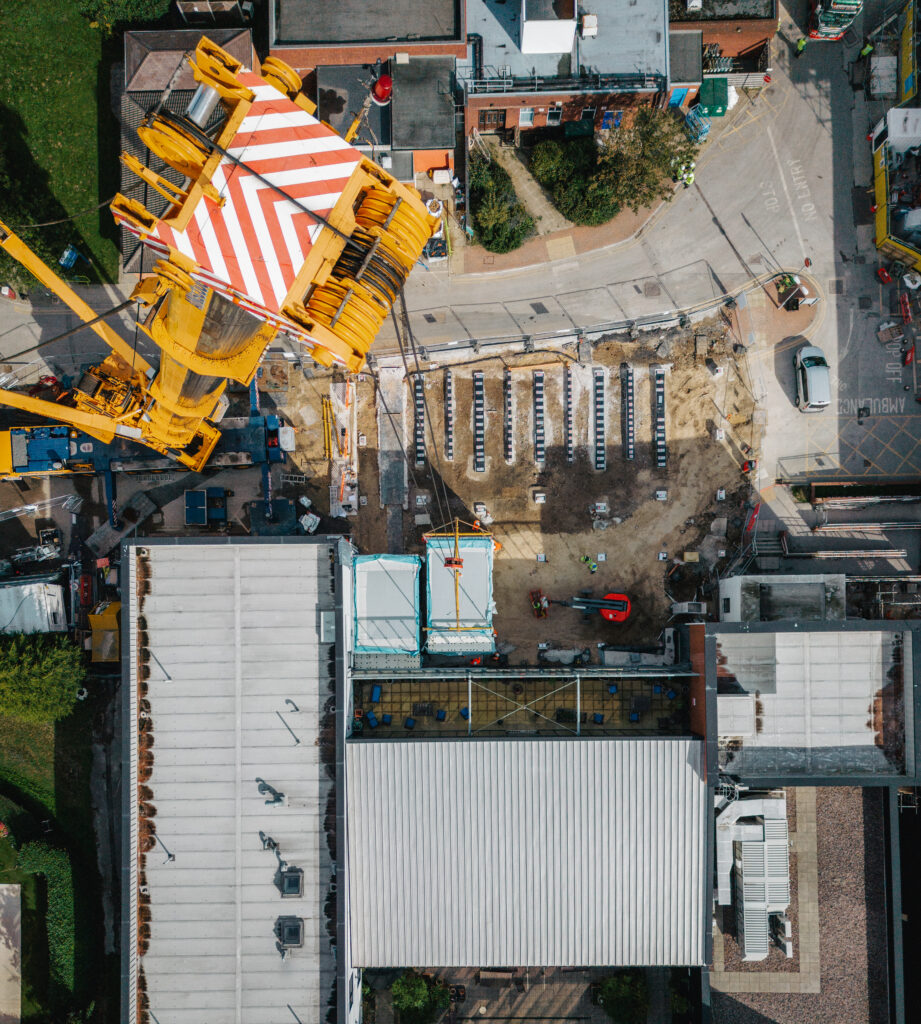 Its modular design features two operating theatre suites and a first stage recovery, manufactured to a fully-factory-finished state at our 15,000m2 manufacturing centre in Gloucestershire.
Our in-house project delivery team managed the installation at the Hospital site, which took place over a weekend to minimise disruption to its ongoing operation.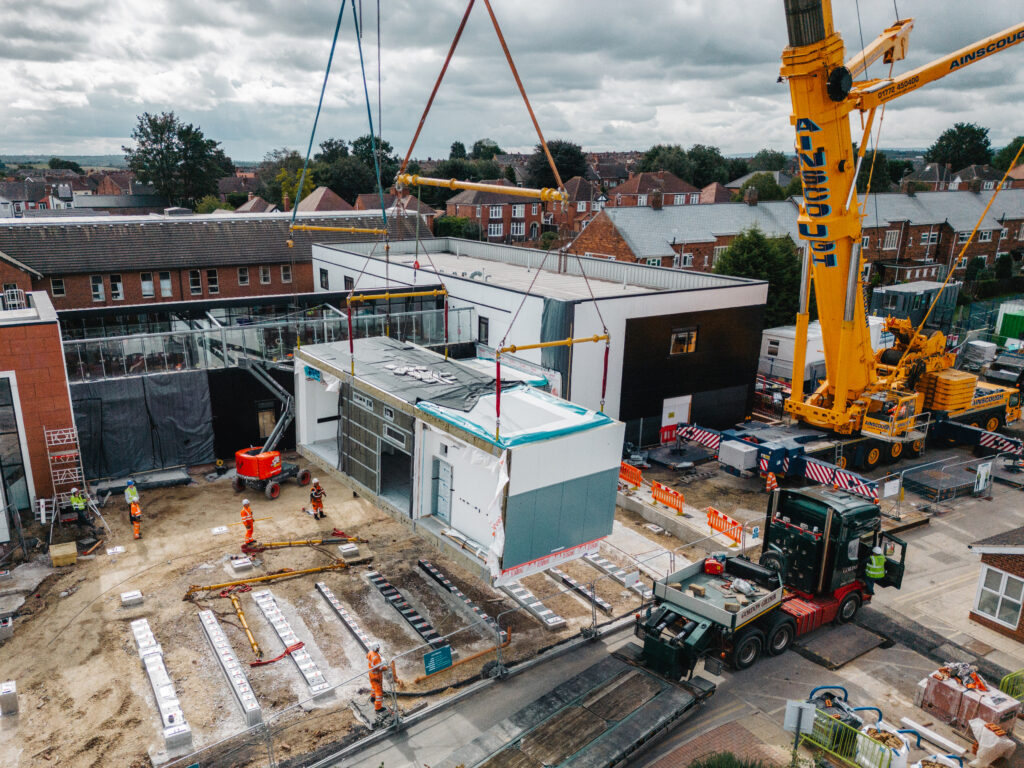 This is the second time ModuleCo have worked with Doncaster and Bassetlaw Teaching Hospitals NHS Foundation Trust in recent years, having delivered an operating theatre suite and two-storey paediatric ward and observation unit to Doncaster Royal Infirmary in 2021. Read about the project here: https://www.moduleco.com/projects/doncaster-royal-infirmary-operating-theatre-and-paediatric-wards/
Learn more about our operating theatres surgical facilities: https://www.moduleco.com/healthcare-facilities/operating-theatres/